A new year means a new start, and you know what that also means – time for a little home makeover. So here are the trends n style that would be setting up your home in this new year…
ROSE GOLD AND COPPER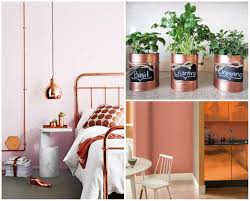 Copper made a huge impact in the design world last year, and in 2016 it's joined by rose gold as the year's most coveted metallic. These warm metallic continue to hold a strong presence in the market. They bring a youthful, slightly edgy, yet polished look to a space, especially when used in light fixtures (think like jewelry on an outfit!).
TUFTED FURNITURE
There are some trends that keep coming back year after year, and tufted furniture is definitely a classic trend that keeps reinventing itself. While tufted furniture certainly isn't a novel trend, it's one that has made its way into all price points. You'll find this furniture style in everything from sofas, ottomans and chairs, adding an elegant and classic appeal to a space.
FLORAL PATTERNS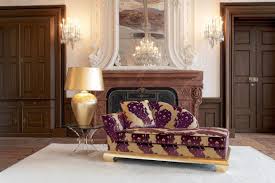 Gone are the days of simplicity in pattern – 2016 is all about traditional chintz and over-sized floral patterns. Feminine floral have made a huge comeback in wall coverings and textiles . They create a beautiful, soft organic pattern and I love pairing them with dark hues for high contrast.
SEAMLESS WALLS & MILL WORK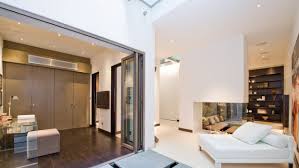 While white is definitely still in, colour has not gone anywhere and a unified colour wrapped around millwork, crown moulding, baseboards and wall panels is so popular right now.Wrap the walls and millwork of your dining room or bedroom in a moody hue like a deep indigo or black for a traditional look with a slightly modern edge.
MONGOLIAN FUR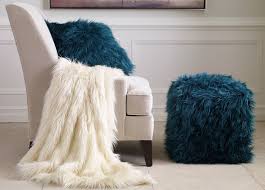 Textural furniture and accessories are an easy way to add interest to a space, especially one with a neutral palette. In 2016, Mongolian fur will be a favorite accent textile in homes across the country, showing up in everything from cushions to throw rugs.