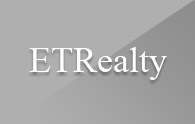 By: Yawen Chen | Nicholas Heath
BEIJING: Average new home prices in China's 70 major cities rose 12.3 percent in October from a year earlier, accelerating from an 11.2 percent increase in September, an official survey showed on Friday.
Compared with a month earlier, home prices rose 1.1 %, slowing from September's 2.1 %, according to Reuters calculations from data issued by the National Bureau of Statistics (NBS).
Shenzhen, Shanghai and Beijing prices rose 31.7 percent, 31.1 percent and 27.5 percent, respectively, from a year earlier, but their monthly pace slowed significantly as tightening measures implemented by local governments took effect. Shenzhen prices fell 0.5 percent on the month.
China has depended on a surging real estate market and government stimulus to drive growth this year, but policymakers are now concerned that property mania will fuel price bubbles and risk a market crash.
More than 20 cities introduced restrictive policies in October intended to tame fast-rising prices, causing a sharp decline in sales volume. (Editing by ERic Meijer)
Source: ET Reality Residential