The cbec GST rates are fixed and levied by the Central Board of Indirect Taxes. It is levied on the supply of goods and services. Any supply made by dealers as export is without GST and it is known as zero-rated supply. The tax on goods now known as GST (GST login portal) has replaced all other taxes such as excised duty or sales tax.
What is GST Login Portal?
You should know what GST Login portal is. There is one feature of the GST that makes it a winner. This feature is the fact it has come with the support of technology. There is no hassle of standing in line. You don't have to wait for endless hours at the tax office for things like a refund. You can avail yourself of the tax services online from anywhere. It is so convenient now. You should log in to the government portal at www.GST.gov.in. Here you can follow the procedure and do the tax-related work.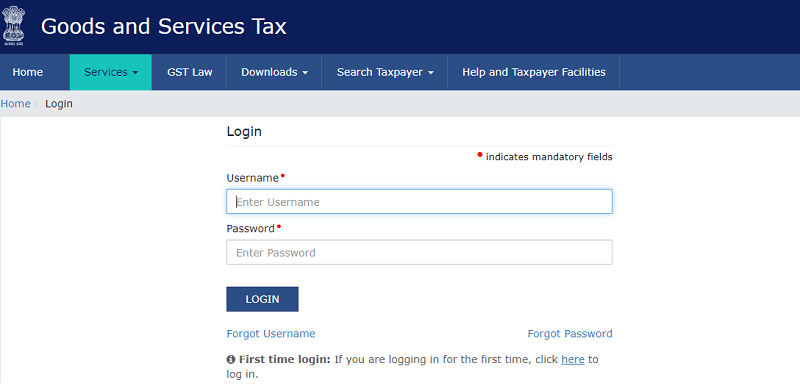 How can I register for GST?
You should visit the government portal and select 'new registration' under a special tab. Now you should enter details like as your profile, the name of your business, your state, email, mobile number, etc. and enter 'proceed.' You will get the OTP that will be used by you to do the transaction. Now you can make the Temporary Reference Number or TIN in short. You have to click on new registration and use the TRN number. You have the opportunity to edit your application. Now you may upload the documents and enter the details. Afterwards, you may apply a tab. You can use the application for GST number of reference for future use. You can track and check your application in future.
How to check GST status?
The GST is an indirect tax and it is applied uniformly on supply of different goods and services. Businessmen and traders must have GST number to apply for returns. So, GST replaced all other taxes. There is a GST regime. It has 11 kinds of returns that you may have to use. These returns have various purposes. You can file the returns online too.
The following steps are followed while filing the GST return:
You should be registered under the GST. You must have the identification number. Now, you should log into GST portal. You should click on the services button. In the next step, there is a dashboard for return. You should click on it. There is a dropdown menu that should be used to fill in financial year and period of filing the return.
You should now select the type of return. Now click on the tab for preparation online. You should enter the fees for late payment and the amount to pay. In the next step, you should use the 'save' option. It will lead you to 'success'. Now the 'submit' option can be used. It is for filing the return. After you get to see the 'submitted' signal, you should scroll down and select 'payment of tax.' There is an option of 'check balance' to check credit and cash balance. You can now use the option of the credit amount you desire to use. Now use the 'offset liability'. It is for making the payment. After confirmation, you should click on 'ok'. Now you should look into the declaration option and select the authorized signatory. You should now select 'file form with DSC or EVC. Now click on 'proceed.'
On the login page, you should click on the place 'here.' You should remember www.GST.gov.in every time you do the payments online.
You should enter the provisional ID/GSTIN and the password. The password will be sent to you via email. It's time to enter a new password and username. You have to create them and use them in the future. Now click on the 'submit'. You should go to login page and try using the newly formed credentials. 
This facility of paying GST online saves your time. It is mandatory for your business the turnover of which should exceed a prescribed level. You can focus on more important areas of your business.
GST Rate Revision in the 39th GST Council Meeting
| | | |
| --- | --- | --- |
| Item | Old Rate | New Rate |
| Mobile phones and specified parts | 12% | 18% |
| Handmade matches | 5% | 12% |
| Other than handmade matches | 18% | 12% |
| Aircraft MRO (Maintenance, Repair, Overhaul) services | 18% | 5% (with full ITC) |
There is a formula for GST calculation.
You add GST amount = cost x GST percent/100. Net Price = original cost + GST
GST amount = Original cost – original cost x 100/(100 + GST percent). Net price = Original cost – GST.
GST is imposed by the government at the national level. If you want to calculate the GST, you can use the calculator available online. The predecessor of the GST was VAT.
Method of calculating the GST:
There are different percents of GST the traders should know. There are 0%, 5%, 12% and so on rates of GST.
Different tax heads under GST:
There is State GST. It is the responsibility of the state government. It collects the tax. There is Central GST collected by the central government. There is a GST for Union Territories also. There is an Integrated GST that is collected by the central government. It is collected for the inter-state supply of goods. IGST is applicable when there are goods that are transported across states.
There is a formula for calculating the GST. It is like as follows:
GST amount = Cost x GST%/100
Net Price = Original cost + GST
Or Net price = Original cost – GST Amount 
The buyer has to pay central or state GST depending on the items.
There is a GST Way Bill system. It's also known as eWay bill. This bill is carried by the transporters while transporting between states. This bill is used to keep track of the inter-state transport of goods. This bill is generated on the portal underway. It is generated for each consignment. The value of it should be more than Rs 50, 000. There is a system of Eway Bill Number which is allotted to the transporters, recipients, and the suppliers. There are the following details:
Invoice/Bill of Supply/Challan of the consignment of goods
Transporter ID or Vehicle number, if the consignment is being transported by road
Transporter ID, Transport document number, and date on the document, if the consignment is transported by rail, air, or ship. Before the GST, the waybills were generated by the states. They were under the state rules. Now it is uniformly applied.
Also read : 10 Steps To File Your GST Return Online
FAQ
What is the difference between nil-rated exempted zero-rated and non-GST?
The primary difference between exempt supply and nil rated is that tariff is more than 0%. There are no taxes to be paid because there is an exemption. In case of nil-rated supply, there is no tariff.
What is a zero-rated supply?
The supply by a registered dealer as an export or a supply to the SEZ is Zero-rated. There is no GST levied. It is tax-free.
Which items are GST free?
Salt, jaggery, etc. have no GST. Fresh milk, fruits, bread, etc. are also exempt goods.
How to reverse the wrong ITC?
If there is a wrong ITC claim, it should be reversed by making the payments in the coming month.
What is the percentage of GST for various goods?
For spices, edible oil, sugar, coffee(except instant) and tea are taxed. Indian Sweets, Coal and Life-saving drugs and medicines are also included in this GST slab. It is 5%
Processed food and computers attract 12% GST.