Feeling under the weather these days? Don't let the rain dampen your mood and ambience of your home. Fairy lights are an easy way of upping the cosy quotient of your home to beat the monsoon blues!
Floating paper boats in water streams, splashing in muddy puddles, enjoying the rainy-day snacks or sitting by the window, and listening to the pitter-patting sound of the rain rekindles our childhood memories of the monsoon season. While most of us enjoy and even feel romantic during rains, the gloomy weather can make some of us cranky and irritable.
Well, worry not. A quick-fix solution to this is fairy lights. Who says string lights can only be used for festive decorations? Fairy lights work wonders to enhance not just your mood but also the ambience of your home.
We bring you some fun and fabulous ideas to illuminate your gloomy space with fairy lights.
Create That Instant Glam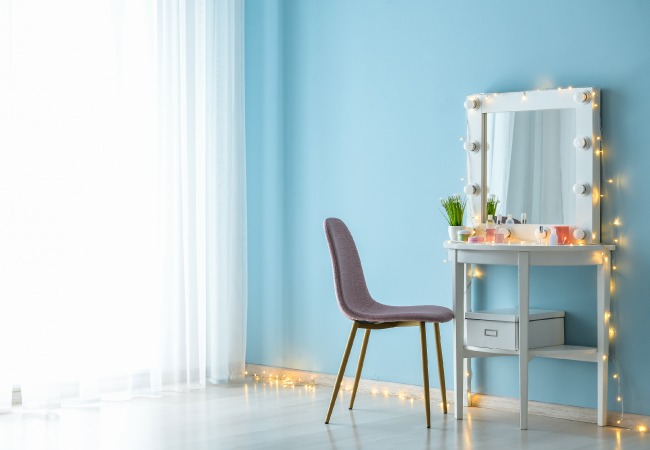 For those who have a full-length mirror in the room, you can jazz it up by layering it with a string of LED fairy lights over the edges. These fairy lights will give a beautiful shimmery look and feel to the mirror and brighten up your home.
How About Designing Your Own Wall Art?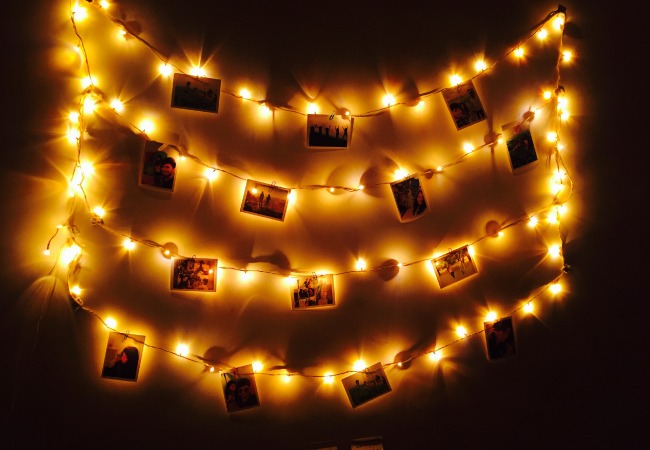 Have a blank wall that looks too dull? If you are looking for a more playful way to spruce up your walls, using a simple strand of string lights with clips is a clever way to accentuate your dull walls into a glowing wall gallery with all your most memorable pictures.
DIY Bottle Lamps
Ever thought of using empty wine bottles for designing your pretty lamp? This is probably the easiest and non-time-consuming method to lighten up your room. Push a string of battery-operated Fairy Light inside the jar or old wine bottle and use it as a decorative item. 
Design Your Dreamy Canopy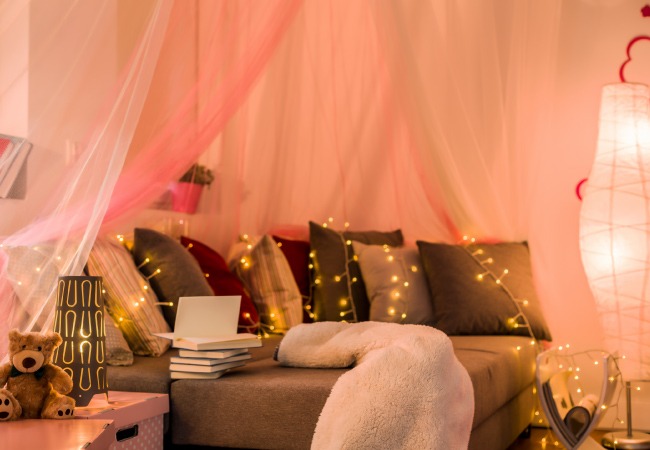 Sleep under the stars by draping fairy lights around your bed.
Hang two pieces of sturdy string to the walls or ceiling of your room using command hooks.
Drape two long pieces of sheer fabric over the string at each of the four corners of the bed.
Once you are done with the draping, then you can drape lights over the top.
Add Warmth To Your Greenery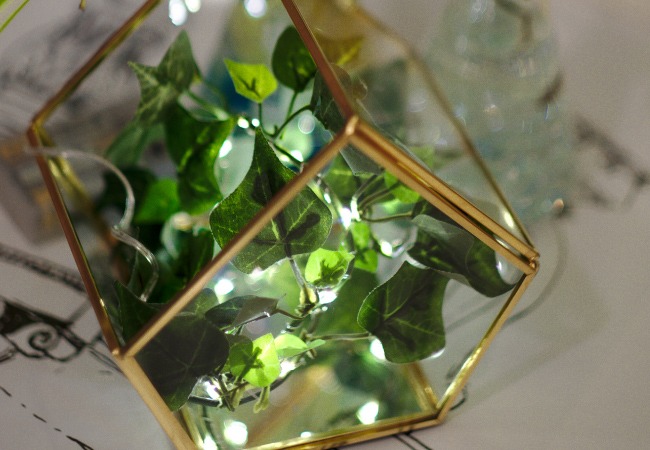 If you are a nature lover and have indoor plants, then all you need to do is wrap the string light around your plant and add a magical charm to your space.
Brighten Your Bookshelf
If you are a bibliophile who has an insane collection of novels there's nothing better than a perfectly lit up bookshelf. Hanging these gorgeous lights around your bookshelf is an alluring way to restyle your reading space.
Design Your Own Marquee Letter
Buying Marquee signs can be pretty expensive, so why don't DIY? Spell a word on the wall, make a light outline with a pencil, and tape the string light around the text. You can also use different set of string lights to create a word or a phrase that you can relate to.
WHICH ONE TO BUY? Battery operated, plastic string light, flexible copper wire strings are some of the common types of string lights that are powered by LED or incandescent. The type of light you select will depend on your decorating idea.
HOW TO FIX THEM? Using scotch tape or double-sided tape is unlikely to damage your walls. You can also buy damage-free hanging hooks to hang your string lights.
HOW TO GET STARTED? If you are using an electrically powered light, it is always advisable to start planning your lightning decoration by identifying the nearest power connection. In case you are using a battery-operated string light, make sure the battery switch is handy.
The gloominess of monsoon can make your interiors dull and shady. But with these gorgeous string lights, you can accentuate the hidden grey corners of your home and give a vibrant look to your abode.