A Central Government Holiday Home List gives you a description of various tourist places whereas a government employee you can avail yourself of the comfort of the guesthouses and resorts at economical prices.
Best Holiday Homes in India
At Cola
The Dwarka Eco Beach Resort is close to Cola Beach. It offers you beachfront accommodation with a restaurant, bar, private beach and free wifi. There is a balcony too with a fine view of the ocean. You will be served continental food over here.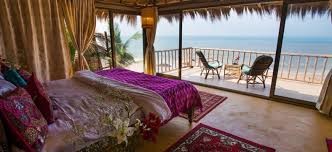 At Ooty
Planters Punch Ooty offers accommodation with free wifi. You will get all the amenities at an economical price. There is a garden area for guests to relax. It is near the famous Ooty Lake.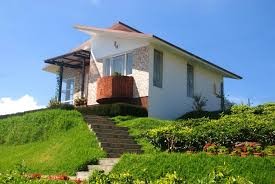 The above two places are out of many holiday homes in India where you can spend your holidays.
The Central government employees can also enjoy their holidays in numerous places in holiday homes exclusively created for them.
During their visit, the employees of the central government can book Guest Houses under Central Government Holiday Homes schemes and enjoy many features over there. You can book these places both online and offline
Details of Holiday Home/Touring Officers Hostels/Guest Houses
(Location-Wise/State-Wise & Capacity-Wise)
| | | | | |
| --- | --- | --- | --- | --- |
| State & No. of Holiday Homes/Touring Officer's Hostels/Guest Houses | Holiday homes (HH)/Touring officers' hostel (TOH) | Location & Address | Capacity (total Rooms | Whether under online booking or not |
| Uttar Pradesh | HH | Sikandra, Agra | 14 | Yes |
|   | TOH | Kar-Kunj Agra | 4 | No |
|   | TOH | Sanjay Place, Agra | 3 | Yes |
|   | TOH | Mahatma Gandhi Marg Allahabad | 4 | Yes |
|   | HH | Sector-K, Aliganj, Lucknow | 22 | Yes |
|   | TOH | Deen Dayal Puram,Bareilly | 4 | Yes |
|   | TOH | Chandmari, Lamhi, Varanasi | 4 | Yes |
| Rajasthan | HH | Agra Gate, Ajmer | 42 | Yes |
|   | HH | Vidhyadhar Nagar Jaipur | 46 | Yes |
|   | HH | Bera Road ,Jaisalmer | 13 | Yes |
|   | TOH | West Patel Nagar, Circuit House Road,Jodhpur | 4 | Yes |
|   | TOH | Delwara Road, Distt. Sirohi, Mount Abu | 4 | Yes |
|   | HH | Sector — 14, near C.A. Circle, Udaipur | 15 | Yes |
| Goa | HH | Bambolim, Panji Road, Goa | 13 | Yes |
|   | TOH | Panaji-Madgaon Road Goa | 8 | Yes |
| Punjab | TOH | Ram Tirath Nagar, Amritsar | 2 | No |
|   | TOH | Madhopur | 4 | Yes |
|   | TOH | Sector 7B Chandigarh | 20 | Yes |
| Tamilnadu | HH | Koodalpudur, Anaiyur (PO) Madurai | 20 | Yes |
|   | HH | Kovalam Road Kanyakumari | 22 | Yes |
|   | HH | Udagamandalam, Nilgiris Ooty | 25 | Yes |
| Madras | TOH | Shashtri Bhawan, Chennai | 10 | Yes |
|   | TOH | Rajaji Bhawan, Chennai | 20 | Yes |
| Karnataka | HH | T. Narasipur Road, Sidhartha Nagar Mysore | 44 | Yes |
| Andhra Pradesh | TOH | Domlur, Bangalore | 2 | No |
|   | TOH | Koramangala, Bangalore | 39 | Yes |
|   | HH | IS Mahal Road, Nehru Nagar, Tirupati | 54 | Yes |
|   | TOH | Autonagar, Vijayawada | 6 | Yes |
| Telangana | TOH | Koti Nirman Bhawan, Hyderabad | 8 | Yes |
|   | TOH | Kawadi Guda, Hyderabad | 7 | Yes |
| Uttrakhand | HH | Southwood Cottage, ITBP Campus Mussoorie | 5 | Yes |
|   | TOH | Landaur Bazar , Mussoorie | 4 | No |
|   | HH | Khurpatal Nainital | 13 | Yes |
|   | TOH | Subhash Chowk, (Near Clock Tower-Paltan Bazar), Dehradun | 12 | Yes |
| Himachal Pradesh | HH | Mall Road, Grand Hotel, Shimla | 120 | Yes |
|   | TOH | ITBP Camp, Baweli Kullu | 3 | No |
| Andaman & Nicobar | HH | Ranchi Basti, Lamba Line Portblair | 15 | Yes |
| Kerala | TOH | Pulleppady, Kathrikkadavu Cochin | 21 | Yes |
|   | TOH | Poonkulam Vellyani , Trivendrum | 9 | Yes |
|   | TOH | Dutt Saw Mill Road, Kallai (PO), Kozhikode Calicut | 5 | Yes |
| Delhi | HH | West Kidwai Nagar, Delhi | 20 | Yes |
|   | TOH | Curzon Road, Delhi | 47 | Yes |
|   | TOH | Aliganj, Delhi | 20 | No |
|   | TOH | HUDCO Place, Delhi | 10 | Yes |
|   | TOH | Asia House, Delhi | 30 | Yes |
| Gujarat | TOH | Sector — 6/D, Near Civil Hospital, Gandhi Nagar | 5 | Yes |
|   | TOH | Sector — 6/D, Near Civil Hospital, Gandhi Nagar | 6 | Yes |
| Sikkim | HH | (Near Zero Point and Vajra Cinema Hall) , Gangtok | 15 | Yes |
|   | TOH | Near Zero Point, Gangtok | 8 | No |
| Assam | TOH | Narangi Road Guwahati (Main Building) | 7 | Yes |
|   | TOH | Narangi Road Guwahati (Hostel Block) | 4 | Yes |
| Meghalaya | TOH | Dhankheti, CPWD, Office Residential Complex | 6 | Yes |
|   |   | Shillong |   |   |
| Madhya Pradesh | TOH | City Centre, Gwalior | 2 | No |
|   | HH | Near Nain Narmada Temple, Amarkantak | 70 | No |
|   |   | (at the disposal of MPTDC on lease basis) |   |   |
|   | TOH | Daskhina Maidan Neemuch | 2 | No |
| J&K | TOH | Satwari Gantt, Jammu | 10 | Yes |
|   | TOH | Dhar Road, Udhampur | 2 | No |
| West Bengal | TOH | Acharya J.C. Bose Road Kolkata | 56 | Yes |
|   | TOH | Nirman Bhawan, | 4 | Yes |
|   |   | Matigara, Siliguri |   |   |
| Maharashtra | TOH | Church Gate Mumbai | 11 | Yes |
|   | TOH | Hyderabad Estates, Mumbai | 36 | Yes |
|   | TOH | Antop Hills, Mumbai | 5 | No |
|   | TOH | Seminary Hills, Bungalow No.3 Nagpur | 14 | Yes |
|   | TOH | Gandhi Nagar Nasik | 4 | Yes |
|   | TOH | Mukund Nagar Pune | 3 | Yes |
| Bihar | HH | Digha, Patna | 28 | Yes |
|   |   |   |   | |