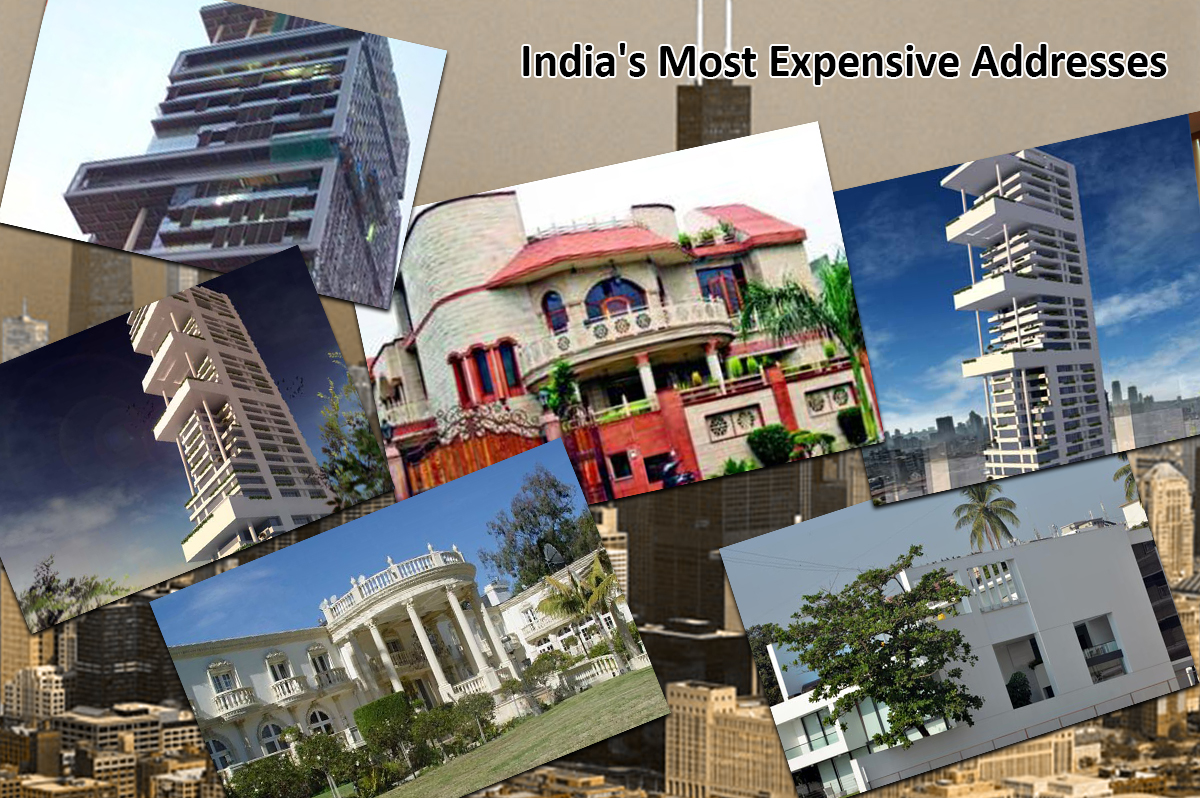 1. Antilla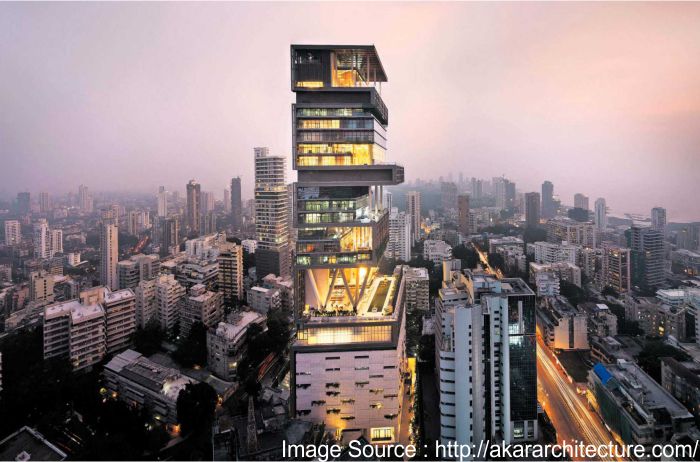 Opulence got a new meaning when Mukesh Ambani buil Antilla. A whopping $2 billion were spent on this 400,000 square feet, 27 floors high home. The 60-storey building includes 27 habitable floors, including six for parking with a capacity of 168 cars. The luxury amenities include, a well-equipped movie theater with seating capacity for 50 people, a health club and a stunning pool. Three helipads on the roof, an in-house garage, a ballroom equipped with designer lighting, and an ice room infused with artificial snow flurries, three floors of hanging gardens and a completely furnished lobby. Described as the "Taj Mahal of the 21st century", Antilla is well maintained by a dedicated staff of 600 people.
Ratan Tata's Bungalow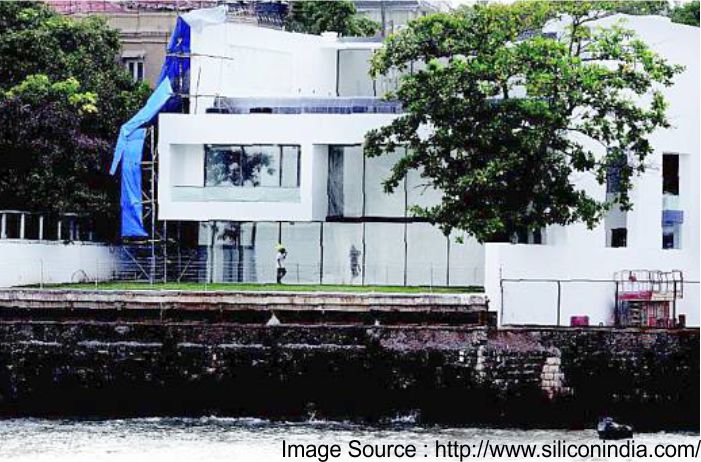 The name Tata is synonym to class and style. Ratan Tata's mansion in Colaba, Mumbai, a three-storied structure, has all the facilities of a billionaire's home; sun deck, infinity pool, gym, lounge, media room among others. The 13,350 square foot property has 7 levels is one of the most exquisite and expensive homes in India.
JK House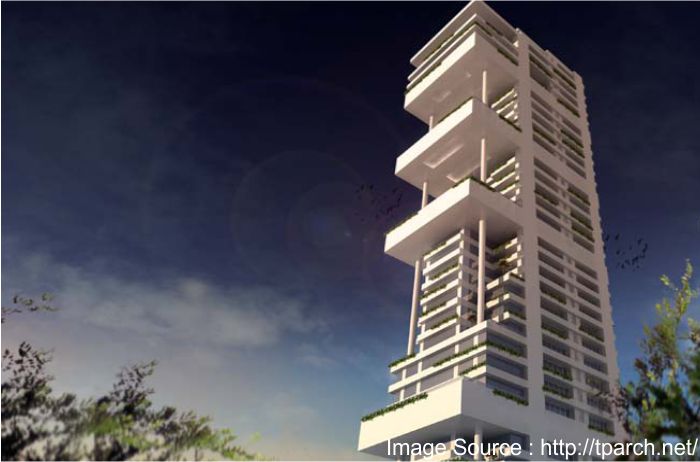 Gautam Singhania's massive JK House at Breach Candy, Mumbai is 30 levels and has all the amenities and frills of a luxury home. It has separate living areas for all the family members and a museum too. It has an impressive view of the sea and the amenities include six levels of car parking facility, private swimming pool, gym with spa, helipad.
White House in the Sky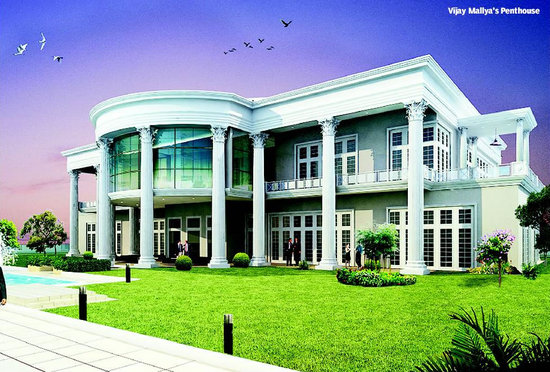 Who else by Vijay Mallya can call his adobe White House in the Sky? Currently under construction in UB city, Bangalore, you can expect this home is to be beyond marvelous. The Penthouse of the tower will have features like wine cellar, an indoor heated pool, a gym, a salon, an outdoor infinity pool and spa among others. Also, a helipad will be seen on the roof of the penthouse.
5. Naveen Jindal's heritage bungalow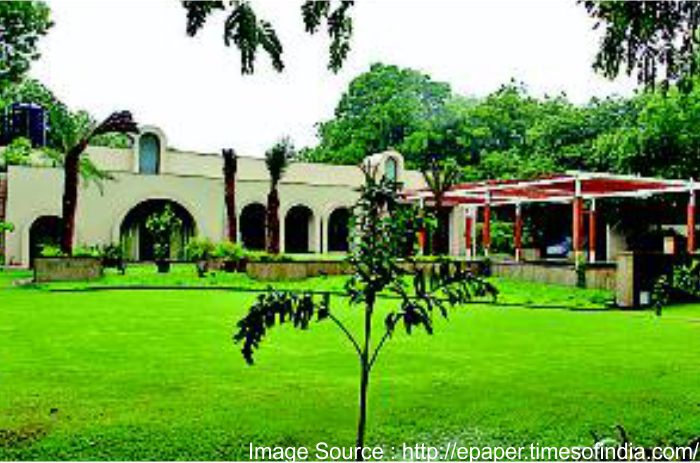 Located in Delhi's most expensive localities, industrialist-turned politician Naveen Jindal's heritage bungalow, is another specimen of affluent luxury and beauty. Lutyens, where this bungalow is located, is known to be India's richest street. Spread over 3-acres land, this heritage bungalow displays splendor, elegance and architectural excellence, all at the same time. The cost of this bungalow is estimated to be Rs 150 crore.
Sharukh's bunglow Mannat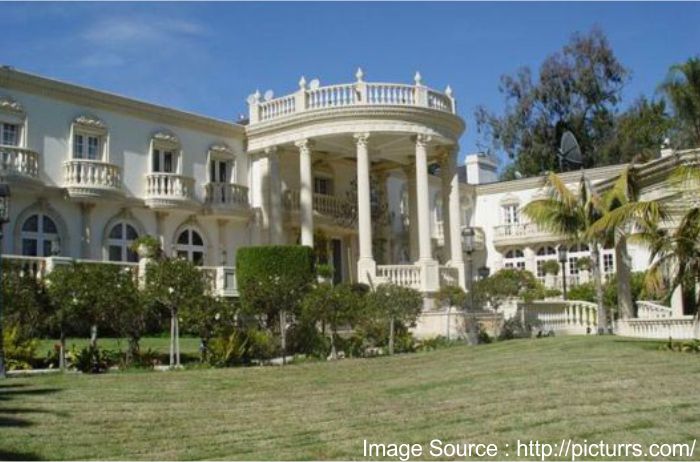 SRK's bungalow Mannat have a castle like look and is sea facing. The interior decoration and luxuries of the house are extraordinary. These includes library, pool, gym, private cinema, etc, scattered over six floors. The architecture of the house is done in Victorian style. Mannat is valued at 100 crores currently.