The Indian real estate industry is still in the throes of the multi-year slump that gripped it right from the time of demonetization and continued with the introduction of clean-up measures such as GST and RERA. Several projects were piled up and customer trust was at an all-time low. With time, however, the Government's emphasis on infrastructure and affordable housing along with incentives under PMAY (Pradhan Mantri Awas Yojana) and customer security under RERA brought buyers back to the sector.
While the sector continues to revive steadily due to measures like a cut in GST rates, low interest rates on home loans and added tax benefits for affordable housing loans, there are still concerns pertaining to a liquidity crunch which is plaguing the sector. While some fear another slump in the offing, there are organized real estate developers who continue to thrive, chief amongst them being Lodha Group, one of India's biggest players at the moment.
Lodha Group manages to shake off slump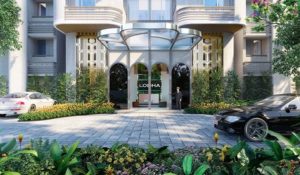 Lodha Group has managed to overcome several hurdles including piling up inventory and sluggish sales figures. The Group has delivered projects on time in a consistent manner and sometimes before time as well. The Group has recently announced that it will be creating more jobs across the country with various new housing projects. Here are key aspects worth knowing in this regard:
India's biggest player in residential real estate, Lodha Group, has confirmed the launch of 6 new housing projects in the festive season.
These projects will help in creating 10,000 new employment opportunities.
The projects are majorly centred on affordable housing and commercial real estate.
Lodha Group has emphasized on growing its portfolio in the affordable housing and commercial real estate categories over the last 2-3 years as per its senior management.
50% of residential sales for the Group are currently coming from affordable housing ventures and its emphasis on these categories has helped the Group tide over the economic slump in the sector.
The office rental segment is growing swiftly in 2019 and the Group has signed up with several corporates such as Tata Trent, HDFC Bank, GMM Pfaudler and Tata Chemicals for office space in its commercial projects.
5 of the newly announced projects will offer affordable homes in zones like Thane, Lower Parel, Palava and Bhiwandi.
There will also be 1 commercial space that will be developed in Wadala, near the Bandra-Kurla Complex (BKC).
The Group is aiming at building 9,000 new affordable housing units which will be high-quality units with superb infrastructure.
These will be affordable for people earning only Rs. 50,000 every month and onwards as per the Group's statement.
The Group is syncing its projects in tune with the Housing for All by 2022 mission of the Central Government by seeking to offer quality homes with good engineering in order to enable appreciation for the long haul.
Why Lodha's announcements matter in the current scenario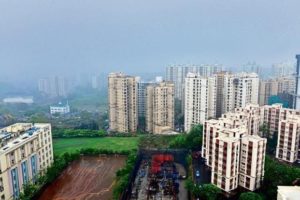 The Lodha Group's announcements come at significant juncture in Indian real estate where major realty players are advocating more measures for addressing the liquidity crunch and also struggling to complete unfinished projects. The sector has still not shaken off the slump completely in spite of multiple Government measures and incentives. In this context, the Group's announcement of new projects and a whopping 10,000 jobs along with higher affordable housing supply in a costly and often prohibitive realty market such as Mumbai will certainly be a major positive.
Industry experts reckon that with an emphasis on affordable housing based on the Housing for All by 2022 mission and PMAY (Pradhan Mantri Awas Yojana), the Lodha Group has managed to hit the sweet spot in the market. An increased focus in this category will naturally lead to higher sales and employment opportunities alike while fresh investments will also boost overall consumption and GDP growth in the long term. The Lodha Group earlier focused more on luxury and premium housing categories but has now shifted focus towards office spaces and affordable housing which are two of the fastest-growing segments in Indian real estate at present. In case the new project launches turn out successful, they may help galvanize the Mumbai realty sector towards future success.
Economics of the new projects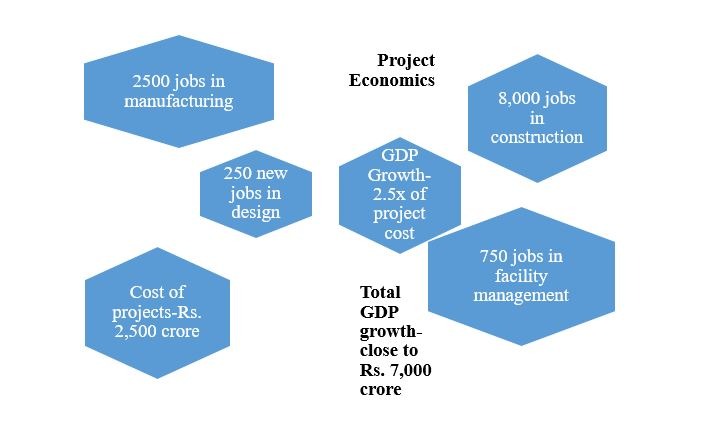 As can be seen, the Lodha Group is aiming at generating roughly $1 billion in cumulative GDP growth through its projects at a time when the real estate sector is largely cash-strapped. The emphasis on office space, affordable housing, infrastructure and logistics and industrial space is the right way to go as per the Group's Managing Director, Abhishek Lodha.
Where the Lodha Group has scored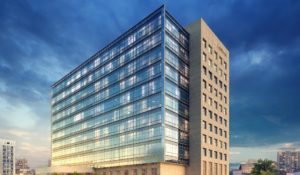 The Lodha Group has managed to stay robust amidst the economic downturn due to several core factors. These include the following:
Project delivery before time, i.e. one Mumbai project was delivered 6-8 months prior to the scheduled delivery time.
Advanced technology usage for project management, asset management, construction, sales and development of projects.
Integration of Primavera (construction management) and SAP for syncing linked costs and project schedules, enabling timely delivery.
com (SFDC) tapped for managing customers. This covers lead identification to final conversion with tracking via SDFC Sales Cloud. Service Cloud covers customer engagement post conversion right from booking till possession.
SDFC Customer Community Portal for customer notifications upon any demand being raised. Customers can pay via the portal while tracking past payments that have been made. Queries can be raised through ticket generation for customer service teams to address. Registration and handover slots can also be booked here.
Emphasis on AR (Augmented Reality) and Virtual Reality (VR) for showcasing project progress and glimpses into the final product once completed. Amenities and neighbourhood walkthroughs via VR and augmented reality.
RPA (Robotic Process Automation) covers requests made by customers for swifter turnaround times.
My Lodha application post possession for enabling better integration of the customer into the residential community/society, covering everything from logging complaints and gatekeeping to generating bills for maintenance and payment.
Successful delivery of 10,000 housing units in FY2018-19 which is equal to the cumulative delivery figure for all other real estate players in the Mumbai market.
9-10 lakh sq. ft. of office space completed in the last fiscal along with generation of cash flow to the tune of Rs. 9,000 crore (54% of cumulative cash flow of the 10 top listed realty players).
27,000 crore anticipated over the next 3 years from present projects with expenditure lower than Rs. 9,000 crore. Residential projects will help clear debt.
Group owns rental annuity based assets worth more than Rs. 2,000 crore and assets worth Rs. 10,000 crore are being developed.
5 crore+ sq. ft. of construction to be started with 4,000+ acres of land (unencumbered) in kitty with market value of Rs. 20,000 crore.
EBITDA more than Rs. 3,000 crore for FY2018-19.
Regular debt servicing and higher cash flow.
Construction timeline intact without any slowing down.
50,000 people working directly for Group now while enabling employment for another 40,000 people in the entire supply chain (based on orders).
Sales of Rs. 3,000 crore in first 5 months of FY2019-20 between April and August, 2019. This should be a confidence booster for the sector prior to the festive season.
Ready projects like The World Towers and Lodha Park continue performing well, accounting for Rs. 600 crore in sales figures in this duration.
Market share has touched 35% in Central Mumbai as compared to 20% in the previous year.
An extra Rs. 3,000 crore in sales is forecasted by the Group over the next 4 months until December 2019.
1 million sq. ft. of rental space delivered in FY2018-19.
Along with these figures and projects mentioned above, Lodha is doing extremely well with many of its new projects such as Lodha Amara, Lodha Codename Move Up, Lodha Codename Only the Best and the new project launched in Jogeshwari sometime earlier.
Lodha also has several projects coming up rapidly in Palava which are doing well too.
About the Group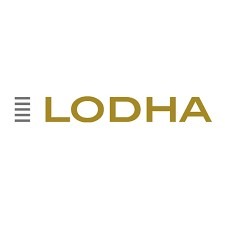 Lodha Group is one of the top Indian real estate developers today with an enviable portfolio of iconic and landmark buildings not just in Mumbai, where it has played a definitive role in changing the city's skyline, but also in other major Indian cities and also in London. As of FY17-18, Lodha Group sold properties to the tune of Rs. 7,163 crore. More than 11,000 premium homes and offices were executed in the same financial year.
Key Numbers at a Glance (end-June, 2018):
3,500+ associates.
2,000+ skilled and technically trained professionals.
37 ongoing projects.
77 million sq. ft. total developable area in completed projects.
3,700 direct employees in India alone.
30,300 apartments sold since launch at Palava City.
Price range from INR 3.50-590 million across affordable, premium and ultra-luxury projects.
8 million sq. ft. of property under construction.
The Group works in residential, office space and retail segments with a view towards building modern day landmarks which offer greater value to buyers along with adhering to global standards in terms of design, quality, aesthetics and amenities. The Group's motto is Building a Better Life across various markets, segments and price bands. The Group is partners with some of the world's best companies and it has major developments in Mumbai, London and Pune along with offices in Dubai, New York, Shanghai and Singapore among other global hubs.
The Lodha Group's new projects and subsequent job opportunities along with the success of its newly launched ventures in the recent past, should give a major fillip to the Indian real estate sector ahead of the festive season. The Group has moved into high-growth segments and remains confident about cutting debt from ongoing residential projects in a period of 2-3 years which differentiates it from many of its peers and competitors. Experts are hopeful that the Group's continued success will go a long way towards keeping the industry afloat even during difficult times.