Tired of hearing the same old stand-by solutions for making a room look bigger? So are we. Watch this space for 21st century techniques!
Anything that draws the eye upwards makes a room feel bigger.
While darker colors make a room seem cozy, they also absorb light instead of reflecting it, making the space feel smaller. Opt for lighter colored flooring as well as wall colors to make the room feel airy.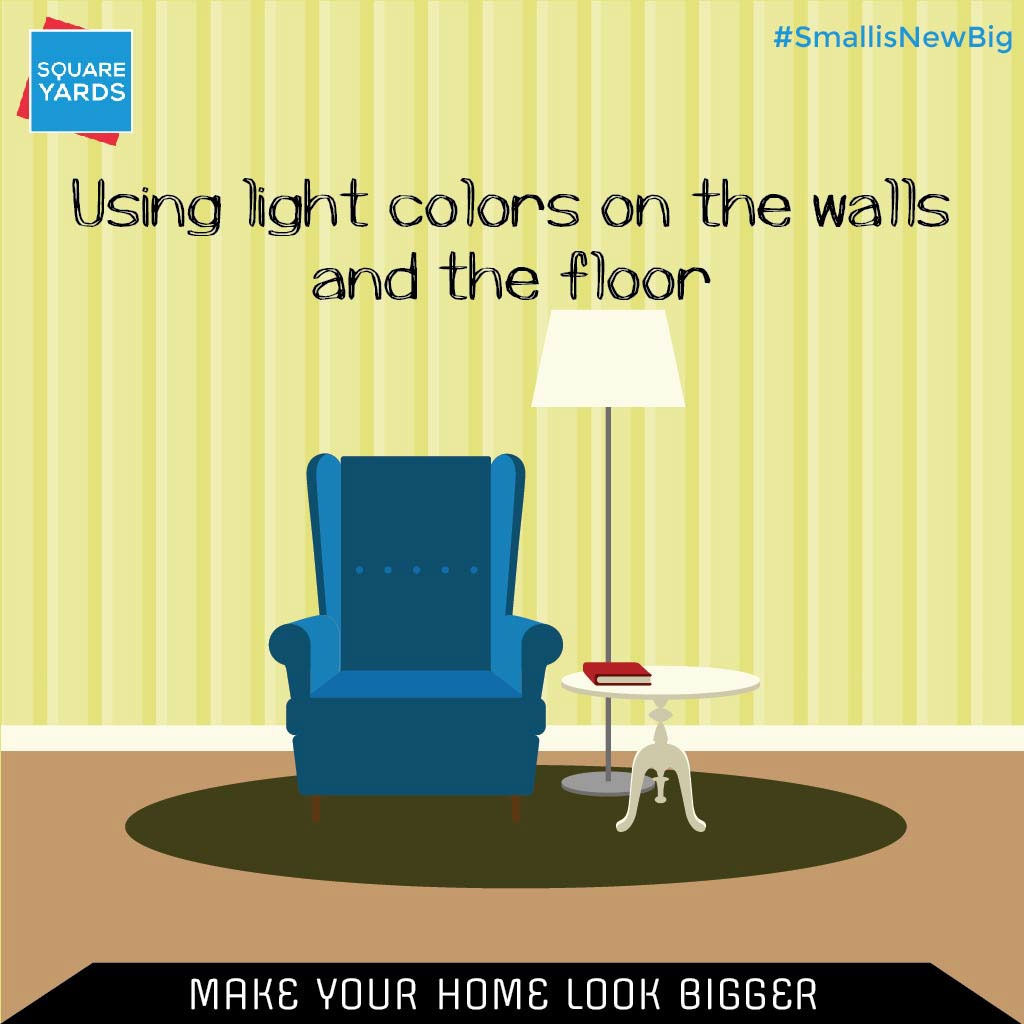 Make use of space on walls, ceilings to store books, showpieces etc. With this you can avoid cluttering your corners and even your storage cabinets.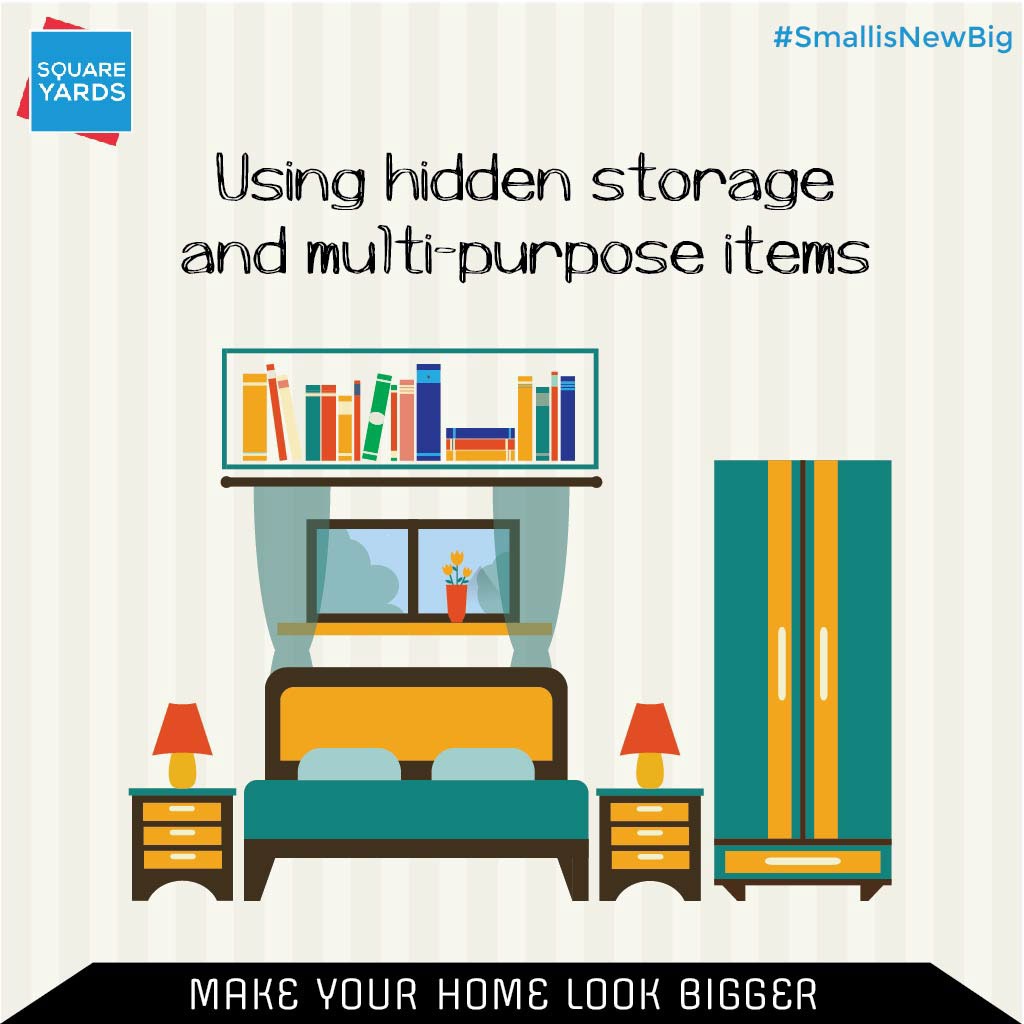 Use ceiling height to make room look spacious. Hang shelves, lights or lanterns to give desired look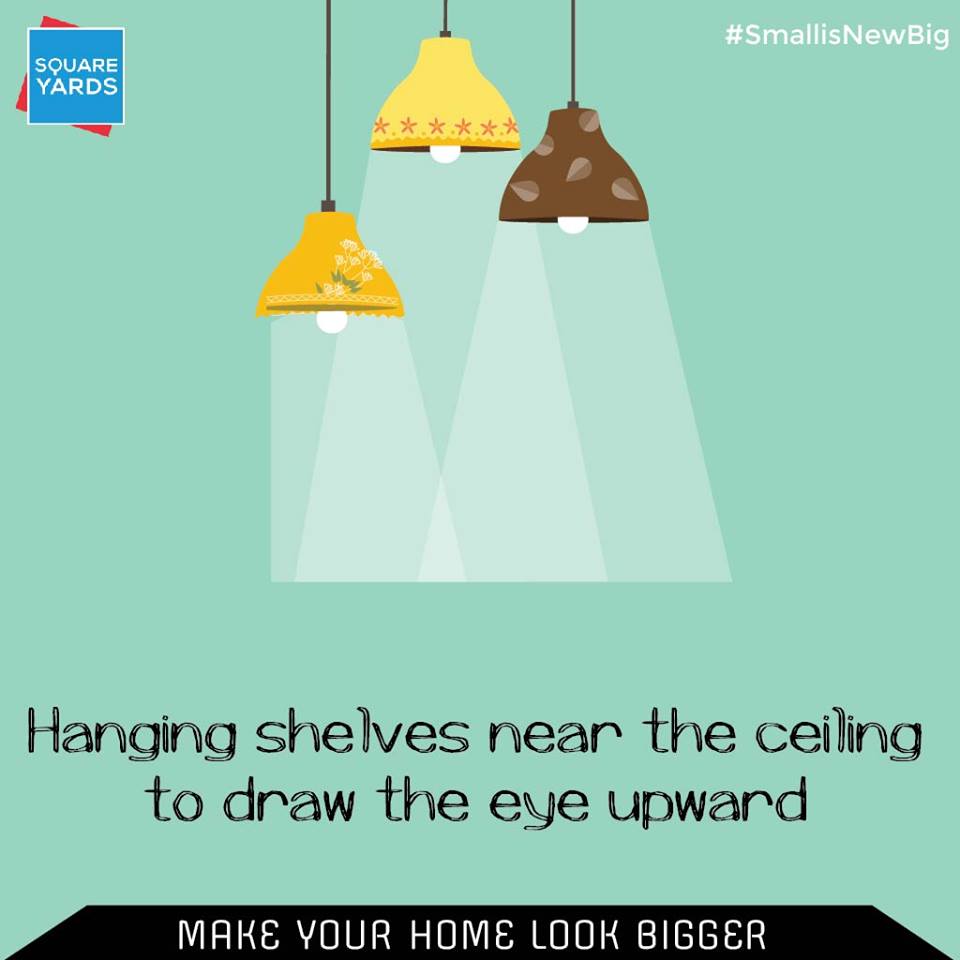 Using one large couch instead of multiple small pieces decreases the look of clutter & makes a room feel bigger.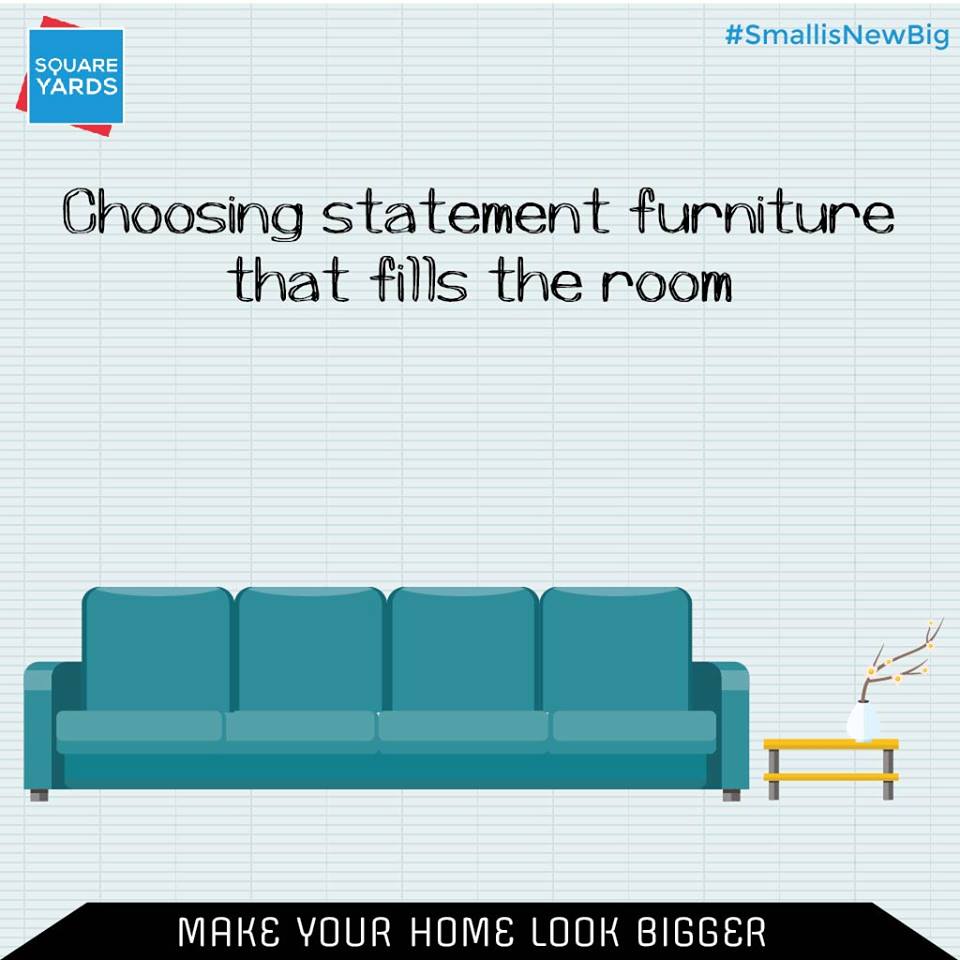 Just like vertical stripes on clothing, a striped rug will make your room appear longer. Orient the stripes to go the length of the room that is the longest for optimal effect.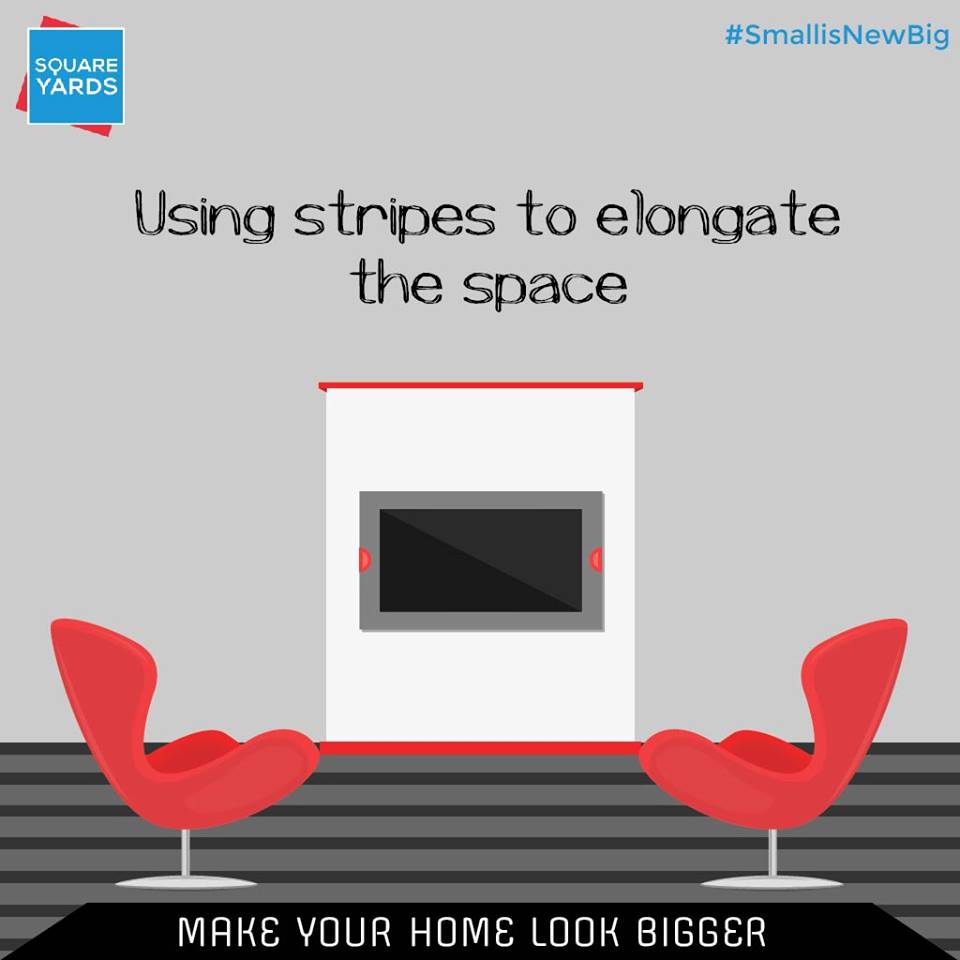 More light gives a space depth. If you're worried about privacy, roman shades or blinds instead of curtains look less crowded.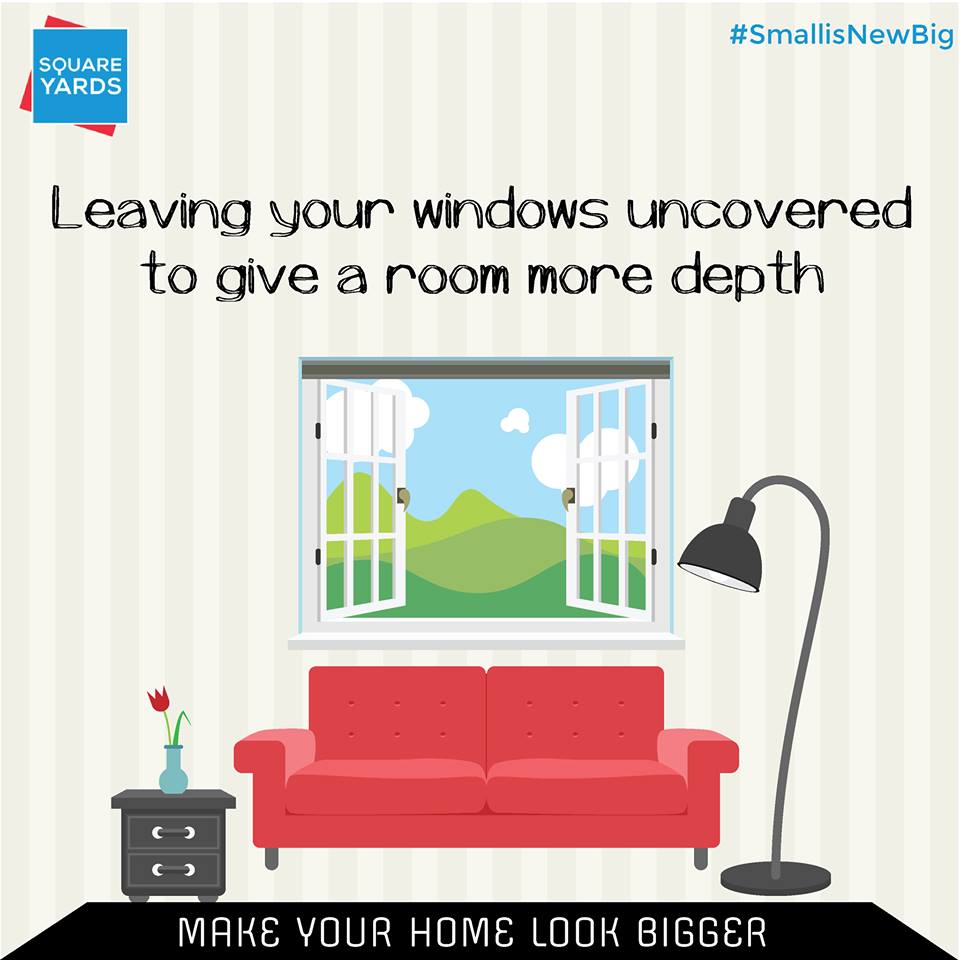 Instead of a gallery wall, choose art pieces that are large and bold.