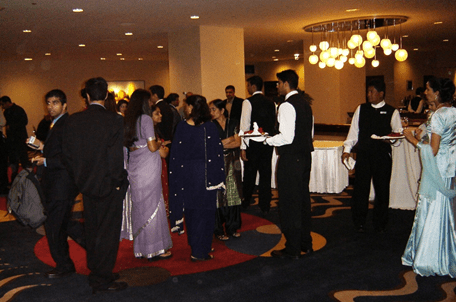 There is a sizable Indian population in Canada that has migrated to the country over the last decade or even earlier.
The Indian population in Canada has been growing consistently, driven by several factors including more stringent immigration regulations under the Trump regime in the USA and of course, the increasing difficulties of getting green cards in the United States as well. The number of Indians choosing permanent Canadian residencies has doubled since the year 2016 and this is a growing trend even today.
The Indian population in Canada has been rising by leaps and bounds with more people attracted by the burgeoning employment rates and career prospects here along with the overall environment which is perceived as highly conducive to raise families.
Indian population in Canada- Some key statistics
In the year 2016, approximately 39,705 Indians were approved for permanent residency in Canada as compared to a whopping 80,685 Indians who were approved in the year 2019, indicating growth of more than 105% in this period. This has been validated by the NFAP (National Foundation for American Policy) analysis of Refugees, Immigration and Citizenship Canada information. Several young and skilled technology workers from India are migrating to Canada from USA locations owing to the easier visa and immigration policies along with more reliable permanent residency routes as per experts.
At the same time, several Indian and USA based tech majors have set up offices in Canada as well. The Government in Canada has also smoothened out work permit procedures for technology workers. Indians are more suited towards the points-based system of selection in Canada which places more importance on youth, higher-secondary education and high-skilled foreign working experience. Suitable English-language proficiency and skills are necessary for qualifying for permanent residency under the Express Entry points mechanism. At the same time, the volumes of Indian international students in Canada rose sharply by more than 127% between 2016 and 2018, standing at 172,625 in 2018 as compared to 76,075 in 2016. Canadian colleges and universities are drawing more Indian international students with their excellent quality of education. Global students get an easier path towards transition to the workforce post graduation in Canada which naturally enables a desire for permanent residencies amongst Indian-born individuals. Canada is further planning to scale up legal immigration which is why the Indian population in Canada should keep going up over the next decade.
Indian population in Canada- Facts that you must know
Canada may scale up its legal immigration levels to a whopping 350,000 people annually and this will naturally open up doors for more Indian-born professionals to seek permanent residencies in the country. The points system in the country is more flexible and responds well to immediate requirements of companies/employers. This is why it has become easier for companies in Canada to rapidly provide employment to professionals with qualifications similar to holders of H-1B visas. Canada's adjudicators issue approval for numerous high-skilled applications of workers in just two weeks under the country's Global Skills Strategy.
As per the statistics released recently, in the year 2018, the Indian population in Canada (registered individuals) stood at a whopping 994,667 people. This automatically indicates the growing popularity of Canada as a great global destination for living and working in, according to the young, skilled professionals and students from India.