Aligned with other parts of Delhi- NCR, market sentiments in Noida has been mostly moderate in 2016. The market continued to suffer from higher inventories of under construction projects, with many developers suffering from crunch cash, thereby delays are happening in projects. It is estimated that around 500,000 grand-A units are in pipeline in the primary real estate.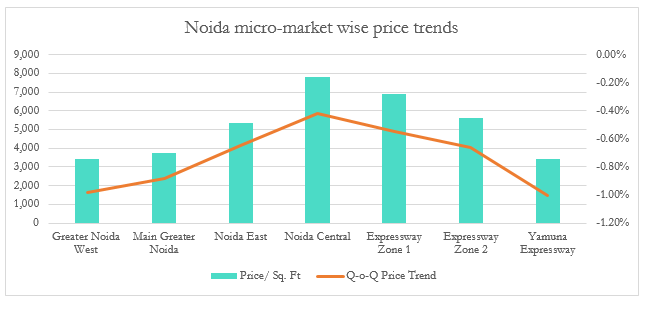 However, the silver lining was that, to tackle with investment gap, the market has been consolidating with increased volume of M&A activities. Smaller developers are increasingly taken by larger players in the market. The possible implementation of RERA in early 2017 has further expedited market consolidation.
Another major happening was the demonetization, that impacted the market significantly & reduced the transaction volume by near around 45%.