The memories cherished with your loved ones are what makes a house a home - and this celebrity couple's home gives absolute meaning to this statement. The Meri Wali Home Story Chapter 3 features happy-go-lucky Bollywood celebrity couple Riteish Deshmukh and Genelia D'Souza's adorable home filled with their carefully nurtured precious memories.
Riteish who holds an architecture degree has designed their house with contemporary minimalism whereas Genelia adds a dash of vibrancy with her love, warmth, and vivaciousness. Let us take you inside their architectural masterpiece that has well-balanced interiors and a thoughtful assortment of furnishings.
Modern Minimalist Interiors
Talking about the house interior, the design reflects Riteish's design philosophy where "less is more." The home décor has these geometrically aligned lights, contemporary furniture, subtle wall colors with a contrasting shade on the statement wall, and a piece of vibrant furniture to go with it.
Light Brings in Life
The celebrity couple Riteish Deshmukh and Genelia's D'Souza's home has well-placed lights that create a cozy ambiance. Riteish prefers to keep the house well-lit and considers light as one of the most important highlights of their home. Light brings in life – as Riteish describes it. Every corner of their home speaks of his taste for lights.
Tasteful Art on the Walls
The whole house is tastefully done with toned down décor, everything needs a place and a reason approach. The spare walls are adorned with bona fide artforms. One of their verandah walls has a wooden sculpture that brings the corner alive.
Riteish and Genelia's Memory Wall
This is the most special part of their house which catches a lot of attention and a number of compliments from everyone. All their life's cherished memories of those beautiful moments are brought alive on a single wall with their cutest family pictures. The best part is that all these pictures are kept absolutely raw.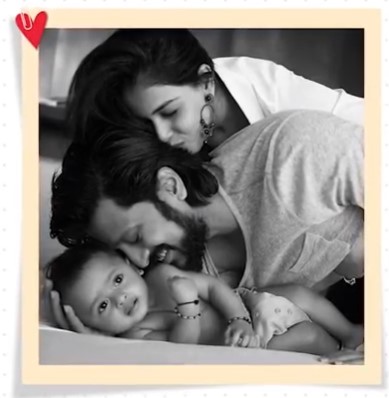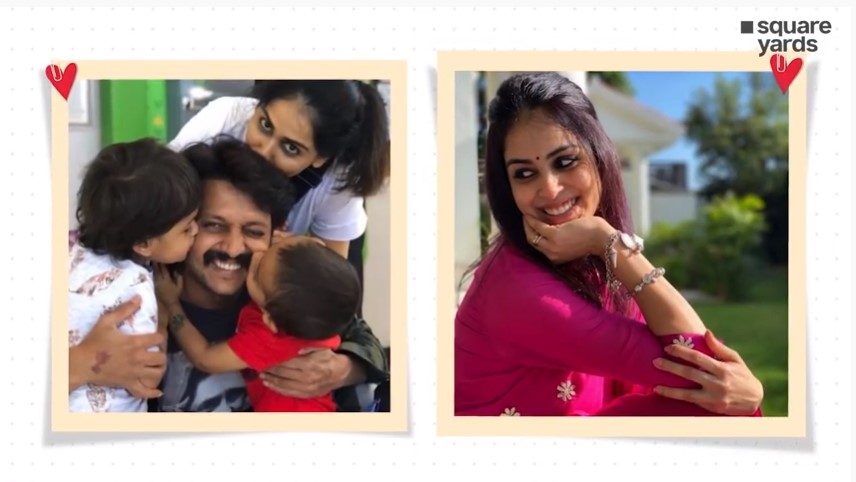 Riteish and Genelia's home story is all about refreshing home interiors where walls carry vivid elements of their love-filled memories.
How does your home story look like? It's your turn to share now. Participate in the Meri Wali Home Story Chapter 3 and win exciting gifts.
You can share your home story in the following formats
Special prizes up for grabs
All Participants get Special Goodies
3 Lucky Winners get Gift Vouchers worth ₹5,000, ₹3,000 and ₹2,000
Selected entries will be featured on our social media handles