The selection of tiles for revamping your bathroom has become overwhelming with a plethora of options being available. To ease your brainstorming of the trendiest yet sustainable bathroom tile ideas, we are here with a go-to list.
One of the best ways to remodel the look and aesthetics of your bathroom is to modify its tiling. However,  it is  not as easy as it sounds. A prodigious variety of texture, shape, colour, and design are now making their way  into the tiles market. Not long back, tiles were used and fitted because of their high functionality value and durability. Today, their aesthetic appeal equals their element of function. Every tile manufacturer is now evolving themselves with more production of unique tile design. With the assistance of experts, Square Yards has prepared a list of trending bathroom tile ideas to hunt for while planning to change the feel of your bathroom.
Welcome matte tiles- They are the new black!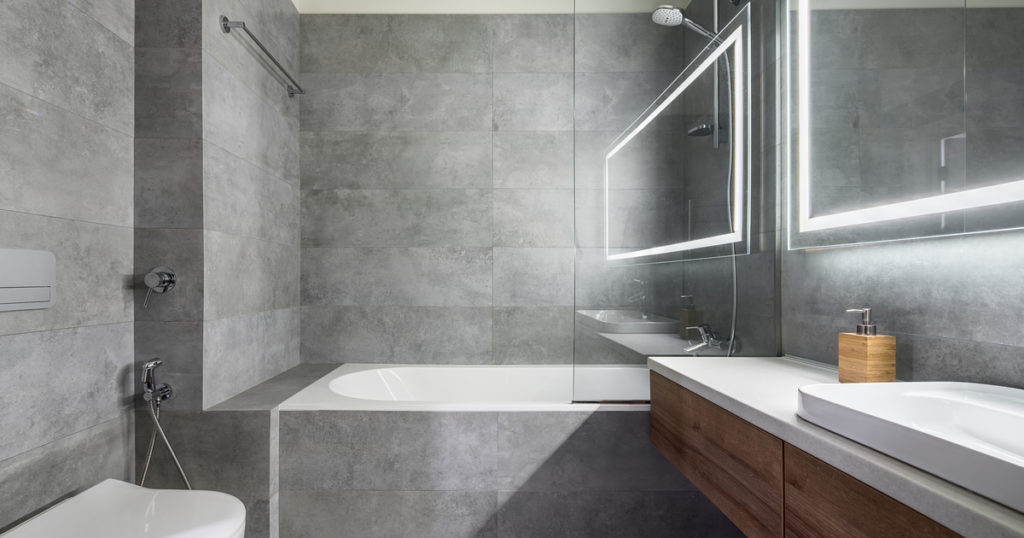 Gone are the days when gloss used to be a parameter in checking the aesthetic appeal of the tiles. Tiles with matte finish is  the style that will never go out of trend. Also, matte tiles do not significantly show watermarks or smudges which makes them ideal for bathroom flooring. Its low sheen makes it easy to  maintain and hence these top the list of best  bathroom tile ideas. So, if you want to bring sophistication and elegance, go for matte tiles in your bathroom.
Metallic Finishes- Bathroom tile ideas that up the glam quotient!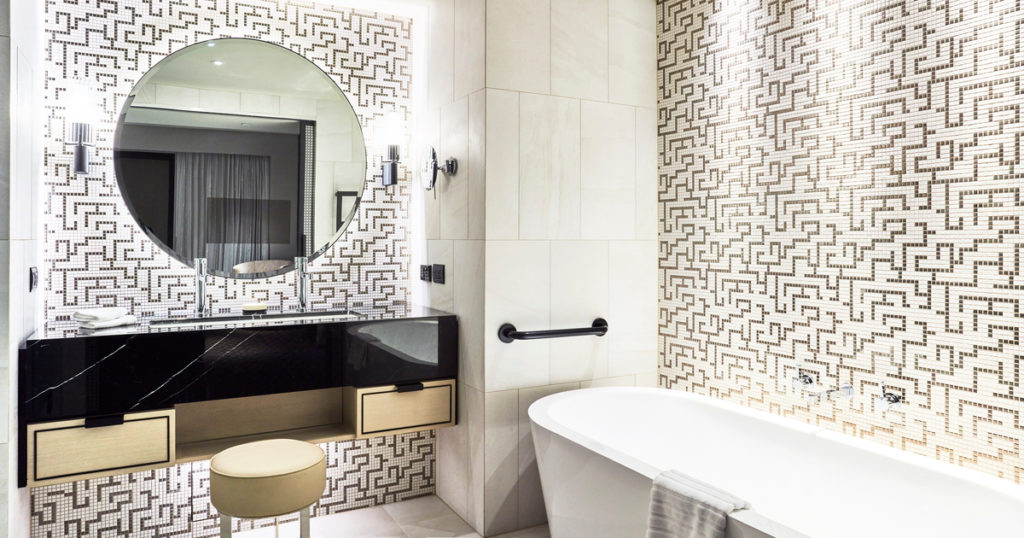 Metallic finish tiles are futuristic and speak of modernity. Tiles with a metallic finish are reflective and have an edgy sheen to them. Hence, perfect for adding a touch of glamour to your bathroom.  It fits in our list as soon it is sure to pop up among the most desirable tile ideas.
Faux Marble-  The classier choice!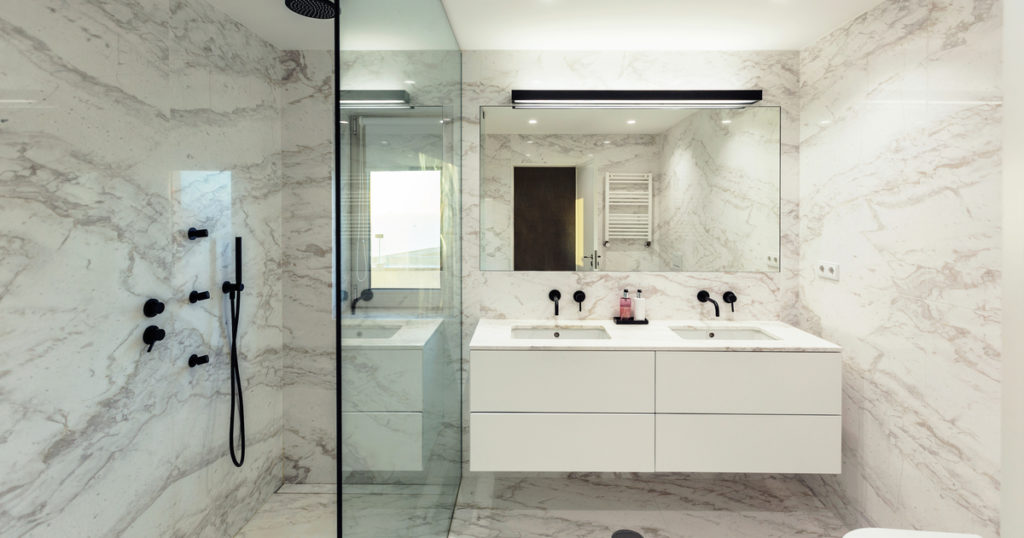 Wanting to add a touch of class in your bathroom without burning your pocket? If yes, faux marble tiles are your go-to option. Marble finish tiles are the ideal way to add the depth and intricacy of marble while saving yourself from an astronomical expense.  If experts are to be believed , finding a difference between both is a tough nut to crack. Thus, marble finish tiles are one of the top bathroom tile ideas to give your bathroom a luxe look on a budget.
Dimensional Tiles- Adding the much-needed depth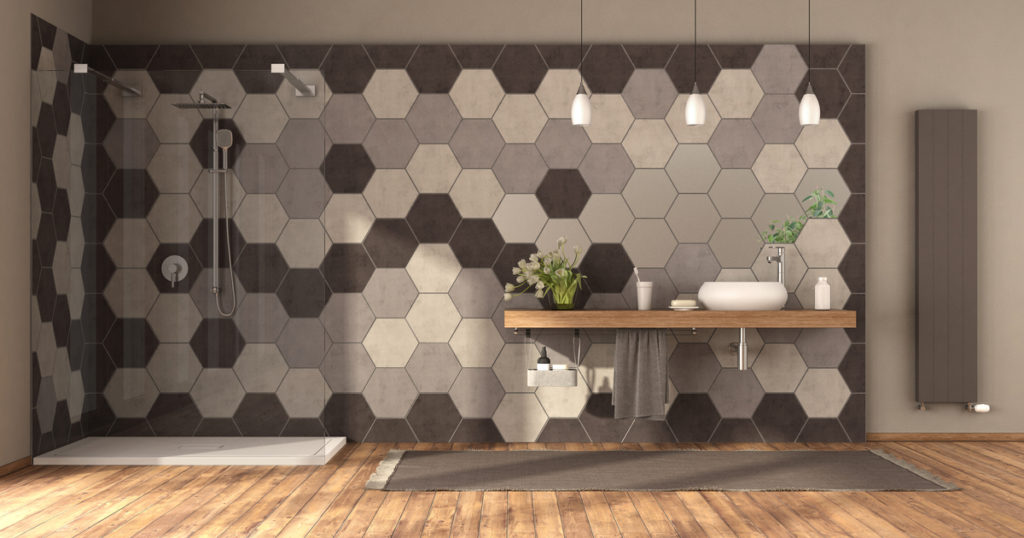 Textures and colours of tiles are not the only factors about tiles that are evolving. The various shapes now available are also the talk of the town. From the old yet gold rectangle shape to hexagonal and other diverse shapes, today bathroom tile ideas have evolved significantly. To take a step further in revamping your bathroom, try to incorporate different geometric-shaped tiles in your space. These are the tile that can visually arrest the eyes to notice the style.
Subway Tiles- The safest of all bathroom tile ideas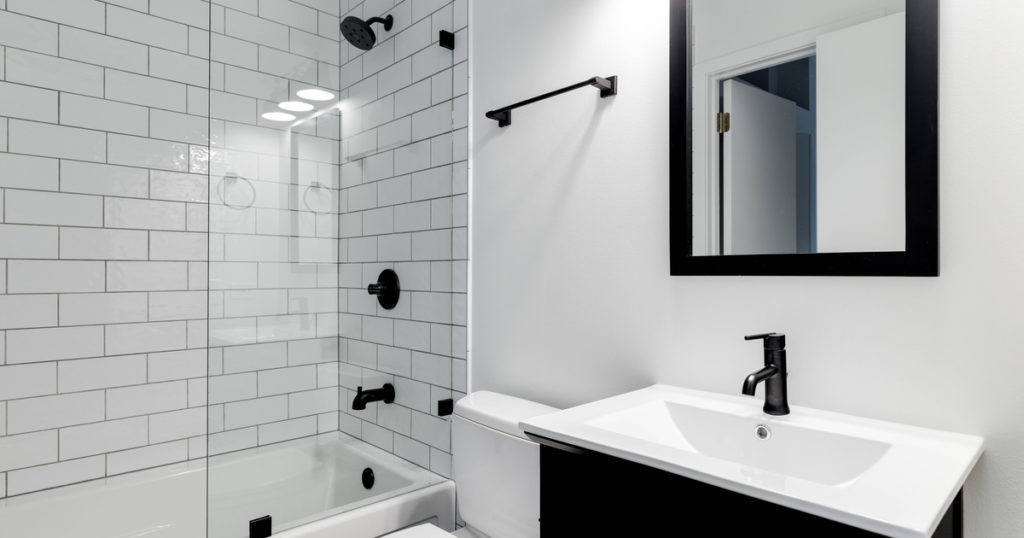 Those 3 by 6 inches rectangle blocks appear to be boring when you have such dramatic and gorge options available. That's not the case anymore! Subway tiles are making a comeback in the market with modified range, colors, and designs. You can easily mismatch the subway tiles with your existing accents and create unique variations. Plus, they have a brownie point for being the most durable tiles for the bathroom.
We know that selecting the ideal tiles for your bathroom is challenging. Our objective is to simplify that for you. Hopefully, the bathroom tile ideas curated by us  will assist you in finding the right tile style for your bathroom.