It was another numero uno moment for Square Yards when Vivek Agarwal, our Chief Technical Officer graced the flagship 11th Realty Plus Conclave & Excellence Awards 2020 event at Hyatt Regency, Pune as one of the prominent speakers, where he talked at length on how to increase realty sales.
For the uninitiated, Realty plus is one of the most respected real estate media groups in India. The Realty plus conclave is a celebrated real estate gathering where the who's who of the real estate spectrum and all stakeholders in the business of real estate find a common ground to interact with each other.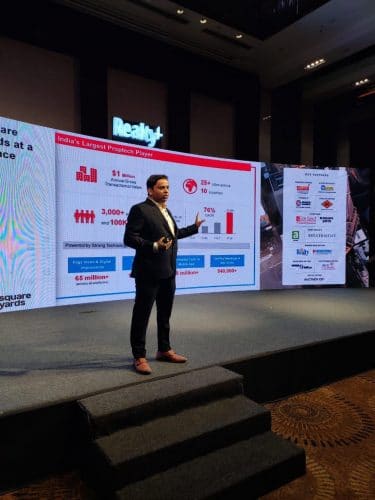 Taking centre stage, Vivek Agarwal spoke on how real estate was the last one to swallow the tech pill, though it was a fast adopter of technology. He reiterated on the importance of tech to bring about a windfall in realty sales and that the future of real estate lies in intelligent adoption of technology.
The interactive session resonated well with the audience, who took mental notes of the content of his talk and were filled with optimism.
All in all, it was a good opportunity to showcase Square Yards illustrious journey and phenomenal success on a grand platform.