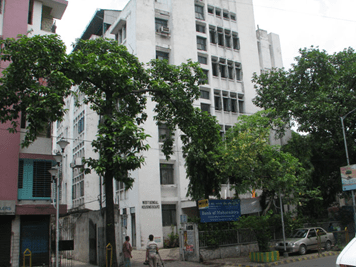 You should keep an eye on the West Bengal State lottery results for various affordable housing programs. The West Bengal Housing Board is the nodal agency for these projects.
Wondering about the latest West Bengal State Lottery for affordable housing projects/schemes? What you should do is keep an eye on the official website of the West Bengal Housing Board for any announcements, declarations, notification of new schemes and results of successful allottees. The West Bengal Housing Board was founded under the 1972 Act XXXII by the West Bengal Government. It is controlled administratively by the Government's Housing Department and is an autonomous body which commenced operating from the year 1973.
The West Bengal State Lottery for affordable housing is declared from time to time and approximately 35,000 units have been built and counting. These units cater to buyers from various sections of society in West Bengal. The Government has emphasized on development of quality affordable housing units in several areas and flats built by the housing board are allotted to eligible applicants through the system of West Bengal State Lottery. The official site of the Board announces all new projects and offers. Categories for housing include MIG (Middle Income Group), EWS (Economically Weaker Sections), HIG (Higher Income Groups) and LIG (Lower Income Groups).
Latest project list under West Bengal Housing Board
Apart from watching out for West Bengal State Lottery announcements pertaining to affordable housing, you should also check out the list of upcoming projects accordingly. These include the following:
Purabhna (Purbasha PH-II) at Maniktala in Kolkata, with G+IV Tower, 28 HIG apartments and 8 MIG apartments.
Sunray at New Town, Rajarhat with 630 HIG apartments (G+X towers).
Krishnanagar Housing Project with 80 MIG apartments across 5-storied buildings.
Matkal-Nimta Housing Project, PH-IIA along Belgharia Expressway in Durganagar (North 24 Parganas). G+IV Towers with 23 HIG apartments.
Amulyakanan project, PH-III at Serampore in Hooghly (G+IV tower) with 16 HIG apartments.
Himalaya Kanya project, PH-IV on Eastern Bypass, Siliguri (Darjeeling District) and G+VI Tower with 23 HIG apartments.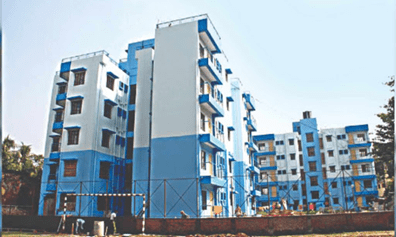 More about the West Bengal Housing Board and its activities
Staying alert about the West Bengal State Lottery announcements is recommended for buyers desirous of owning their affordable housing units in the State. The West Bengal Housing Board was founded in 1972 as mentioned with a mission towards ensuring affordable and comfortable housing for people in the State. As of 31st March, 2012, the Board had built 1,303 EWS units, 4,255 LIG units and 10,090 MIG units along with 14,954 HIG units. 1,285 houses with plots have been built along with 1,773 developed plots.
At that time, 672 LIG, 528 HIG and 704 MIG units were close to being completed along with 57 plots with homes. The Housing Board caters to the growing requirement for planned and high-quality housing for better lifestyles. The Government has also worked to provide decent accommodation for people who are immensely affected by the cyclone and other natural disasters as well. The Board has also taken immense responsibility for the development of the New Town, Rajarhat zone. Several of the board's projects have become major landmarks in Kolkata including the Golf Green Urban Complex, Purbasha, Purbachal, Karunamoyee, Sudakshina, Labony, Kalindi, Uttarayan, Indrolok, Sunny Park, Himalaya Kannya, Calcutta Greens and more.
Several housing schemes have also been implemented in several industrial zones across Durgapur, Asansol, Siliguri and several other areas. Various projects have also been implemented at Farakka in Murshidabad. The West Bengal State Lottery for affordable housing schemes, helps people from all sections of society own their homes while enjoying better quality of life simultaneously.