Property in
Bareilly South
Bareilly
| Unit | Size | Price | Type |
| --- | --- | --- | --- |
| 2,3 BHK | 1170 Sqft | ₹ 4,598,100 | Apartment |
| 2,3 BHK | 775 Sqft | ₹ 1,550,000 | Ind Floor |
Property in Bareilly South Bareilly
Showing 1 - 2 Projects out of 2
Last Updated: Sep 18, 2020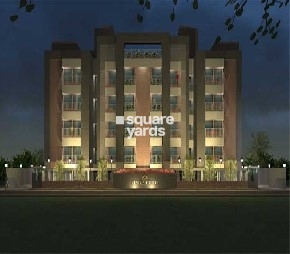 Civil Lines, Bareilly
₹ 45.98 Lac to 54.63 Lac
₹ 3930 Per Sq. Ft Onwards
Horizon Kings Court is an affordable Project by Horizon Dwellings Pvt Ltd who are one of the renowned developers in Bareilly. It is located in Civil Lines, Bareilly South .The Project has 64 Units. The status of the Project is Ready to Move. The flat units on sale are available in various configurations like 2 BHK Flats at a minimum price of Rs 45.98 L and maximum price of Rs 47.95 L with Property Size ranging from 1170 Sqft to 1220 Sqft, 3 BHK flats at a price of Rs 54.63 L with Property size of 1390 Sqft.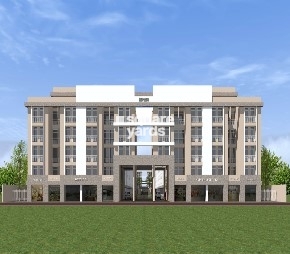 Kargana, Bareilly
₹ 15.50 Lac to 21.20 Lac
₹ 2000 Per Sq. Ft Onwards
Horizon Navjeevan is a value for money Project developed by one of the Bareilly well known Developers Horizon Dwellings Pvt Ltd. The various configurations in which the flat units are available on sale in this project are 2 BHK Flats at a minimum price of Rs 15.50 L and maximum price of Rs 16.60 L with Property Size ranging from 775 Sqft to 830 Sqft, 3 BHK flats at a price of Rs 21.20 L with Property size of 1060 Sqft. The Project is conveniently located in Kargana, Bareilly South . The Project has 412 Units. The Status of the Project is Advanced Stage.
Check Hottest
Selling Project in
BareillyNow
Know More About
Bareilly South
Total Projects: 2
As one of the prime cities in Uttar Pradesh, Bareilly has always been in the limelight due to its political importance and because of its popularity in popular culture. The region is one of the 403 constituencies in the state and a number of notable personalities in all fields have come out of here. Bareilly is considered to be one of the most promising economical hubs in the region and not without a reason. It the seat of many public sector undertakings like the Bharat Sanchar Nigam Limited, Indian Oil Divisional Office, Oswal Overseas, IFFCO, Wimco and many more. They create employment opportunities and also makes the city the hub of cultural interest. Bareilly has very productive land and being situated on the Gangetic plains, it is a major producer of rice and cereals. The NH 30 passes through the region and the city center lies at the crossroads of Nainital Road and Bada Bazaar- Shahmat Gung Road. There are many other arterial streets as well connecting the city to various regions of the NCR which has promoted a great deal of infrastructural developments in recent times.
What's Great
New and advanced pumping stations installed to ensure safety of drinking water.
The status of health infrastructure is at par with the state level which was lower even a few years ago.
What's Not Great
Poor infrastructure of government sponsored primary schools in spite of Sarva Siksha Aviyaan.
Poor livestock management in homes leading to unhygienic conditions.
Watch out for
Subsequent rise in land value that would be good for asset holders.
Bareilly South Property Price Rising Factors
Short - Term
Regulating pollution through monitoring of vehicles.
Improvement in animal husbandry opportunities.
Pension scheme for artisan work working in cottage industries.
Expansion of retail sector with nee stores for clothing and footwear.
Airport Authority of India would construct of a new civilian air strip.
Establishment of new agricultural colleges to improve the farming sector of the region and to make i
Long - Term
Bareilly South -
Price Trend
Popular Searches in Bareilly South