New Projects in Sector 53 Noida
Showing 1 - 2 out of 2 Projects
Last Updated: Jul 15, 2021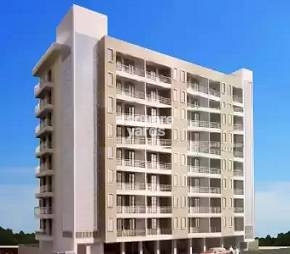 Bamaatech Sai Sharnam Apartment
Sector 53, Noida
Bamaatech Sai Sharnam Apartment is a value for money Project developed by one of the Noida well known Developers Bamaatech Realtors and Developers. The Project is conveniently located in Sector 53, Noida Central and well connected by major road(s) like NoidaGreater Noida Expressway. The Project has 55 Units. The Status of the Project is Well Occupied.
Rising Homes
Sector 53, Noida
Rising Homes is an affordable Project by who are one of the renowned developers in Noida. It is located in Sector 53, Noida Central .. The status of the Project is Ready to Move
Everything you Need at One Place
Know More About
Sector 53
Total Projects: 2
Sector 53 is a popular residential area in Noida. It is a well-developed locality with access to modern amenities. The speciality of this area is its proximity to the employment hubs of Noida. It is excellent place connectivity wise. The Noida Bypass Flyover is situated close to this place. Sector 53 is located near Vaishali, Trilokpuri, Badarpur, Surajpur, etc. It is surrounded on the four sides by places such as Sector 49, Sector 37, Ghazipur, Sector 63 and Sector 75. Delhi is not very far from this area and can be reached in minutes. There are a variety of options for recreation in and around this place. In addition to entertainment options, there are also many excellent hospitals and clinics in the surroundings. Manas Hospital is a well-known general hospital situated within this location which is also a covid vaccination centre. Simultaneously, both national and international airports are not very far from this area. Property buyers have several options for investment. There are spacious apartments available for sale and rent.
What's Great
The area is surrounded by lush greenery and vegetable farms
Projects by reputed builder like Sobha developers
Most residential societies have a clubhouse, play area, dedicated parking, 24*7 security, and reliant water supply
Significant projects in the area – Sobha Winsdor, BM magnolia park, Sekhar Hyde park, Magnolia by ND Ventures, Dhruti tranquil towers
The Columbia Asia hospital and the fortune value mall is within a 2.5-kilometer radius of the locality
NVT Life Square is a unique project that offers a duplex row house with a beautiful green cover
Proximity to various market areas
Famous cafes and esters are located on either side of the Najafgarh road
Excellent commercial properties, including plots, are available
Excellent commercial properties, including plots, are available
Excellent commercial properties, including plots, are available
Well-connected by road and rail to major parts of Delhi and Gurgaon.
All educational institutes are near to the locality.
The world-class medical facility is readily available.
National Highway 48 is also easily reachable from this locality.
The locality is equipped by schools, markets, offices, hospitals, banks, and malls.
What's Not Great
Foul smell in the rainy season from garbage dumps
Traffic issues during peak hours
Very far from the city centre
Lack of proper sanitary infrastructure
Very densely packed area, and hence the parks available in the region are tiny in size.
No metro Connectivity in the region
Road Traffic can be a problem.
Air Pollution can be an issue.
Air Pollution can be an issue.
Traffic on roads, especially during working hours, is a problem.
The roads are not well-maintained, and people face problems particularly during the rainy season.
Watch out for
Therpup- The Dog Café is one the India top 10 Unique Cafes that offers delicious food while you can play with dogs in the arena
The café allows you to cuddle and play with the dog as long as you want, with the only exception that you can t feed them.
The café is also LGBTQ-friendly, and you can get a dog for yourself.
Riverview properties in the Madhuban Colony, Kohinoor Planet Colony, and the Ushakal Housing society.
Property for rent at affordable prices for the students of Savitribai Phule Pune University and other nearby universities.
There are many projects by prominent builders in this locality which are lavish and equipped with all facilities.
There is also a police station and central jail in the locality, so there is a great sense of safety and security experienced by residents of this area.
Popaular Searches in Sector 53