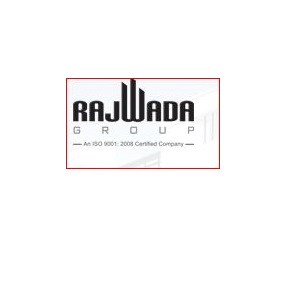 The Rajwada Group was founded by Rajendra Kumar Agarwal and is one of the leading realty developers in the country. Rajwada Developers has developed several landmark and contemporary residential spaces over the years and is synonymous with quality, aesthetic appeal and reliability.
The portfolio of Rajwada properties encompasses more than 450 delivered homes, 15 projects and more than 7 lakh sq. ft. of constructed area. The Group has close to 1500 happy residents at its projects and it has accomplished these laurels in only 15 years. The Group believes in developing projects at strategic and upcoming locations which have sizeable growth potential.
Why Rajwada?
All Rajwada residential projects are developed with a keen eye on quality standards. The Group has earned a reputation for superior quality and adheres to all necessary laws and regulations for its projects. The Group counts professionalism and quality management as its biggest strengths. The Group has always had a solid track record of development and has managed to grow even during down cycles in the industry. The Group believes in core values like trust, reliability, transparency, ethics and integrity above all else.
Innovation is a key thrust area for the Group and it has a skilled and qualified team of professionals helming projects. The Group makes use of the latest and most upgraded construction technologies in addition to industry best practices. The Group endeavors to create contemporary living spaces for customers with a view towards offering elevated lifestyles. The Group is known for its emphasis on top class customer service with a view towards meeting all customer expectations in a timely and cost effective manner. The Group has always believed in developing projects at strategic locations which are poised to become growth hubs in the near future.
Major Projects
There are several landmark projects developed by the Group over the years and the list also includes multiple Rajwada upcoming projects. Here's taking a look at some of them:
Rajwada Springfield- This project is an exclusive residential complex located at

Narendrapur

near the EM Bypass connector. This ensures great connectivity options for residents and the area itself is on the cusp of skyrocketing growth in the near future. This complex stands out for its architectural magnificence and is strategically located near the Kamalgazi Crossing and Kavi Nazrul metro station. There are several reputed educational institutions and shopping complexes located near the project while premium amenities and facilities are also offered to residents here
Rajwada Altitude- This landmark project comes with exclusive and luxurious residences for customers and fuses contemporary amenities and facilities with elevated living standards and unmatched connectivity advantages. This project offers affordable luxury to customers and lies on the EM Bypass near the Khudiram metro station. This strategic location aside, the project also offers 70% open spaces to residents along with luxurious facilities. There are two G+19 towers which offer amazing city views
Rajwada Estate 2- This premium project is a continuation of the initial Estate project and is located at Mahamayatala in Garia. The project offers well designed 2 and 3 BHK apartments to buyers in addition to premium amenities and facilities. The project offers easy access to the metro railway network and several major roads in addition to all necessary social amenities and facilities