In today's time, the modern home is the one that has colors, designs, patterns, and layers. So, the simplest way to induce newness in the home is to paint the wall in a new color or unleash creativity and adopt a design for the wall.
We often concentrate majorly on designing the living room because that is where we usually spend most of our time. But, in reality, it is the bedroom that requires the utmost attention. There are numerous wall painting designs for bedroom which can help you achieve a new look. A bedroom is where we come to relax, rejuvenate and recharge for the next day. So, it is important to create a soothing atmosphere in the bedroom which depends on the color and designs of the walls as they have the ability to become a focal point.
We have curated for you a list of the best bedroom painting ideas and designs which can help you in achieving the vibe you want for your bedroom.
Butterfly Design for Kid's Bedroom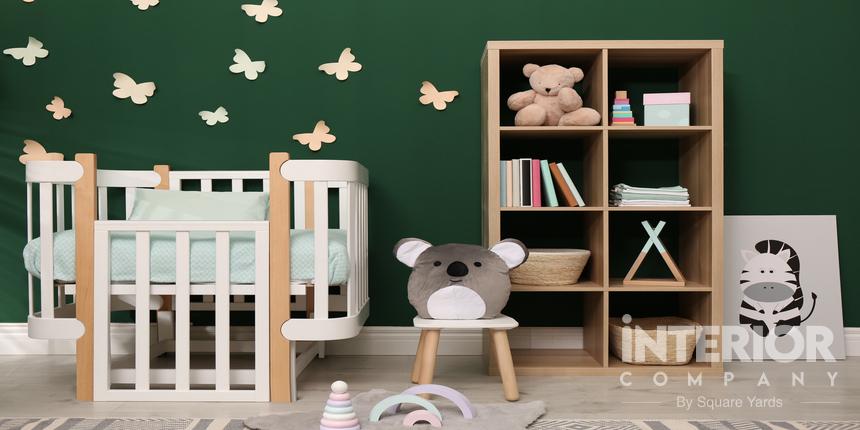 Choose the combination of colors that you like and paint small butterflies on the wall. This will make you feel like you are in the lap of nature. Add some matching accessories but do not let them overpower the design on the wall. This design is perfect for a kid's bedroom.
Glass Wall in the Master Bedroom
Installing a glass wall in the bedroom is an apt choice for those who like to have an outside view at any time of the day. You can enjoy the rain or the warm sunlight in winters. It also aids in letting in enough natural light during the day. If you are concerned about privacy then you can add thin curtains to the wall.
Warm Shaded Wall in the Bedroom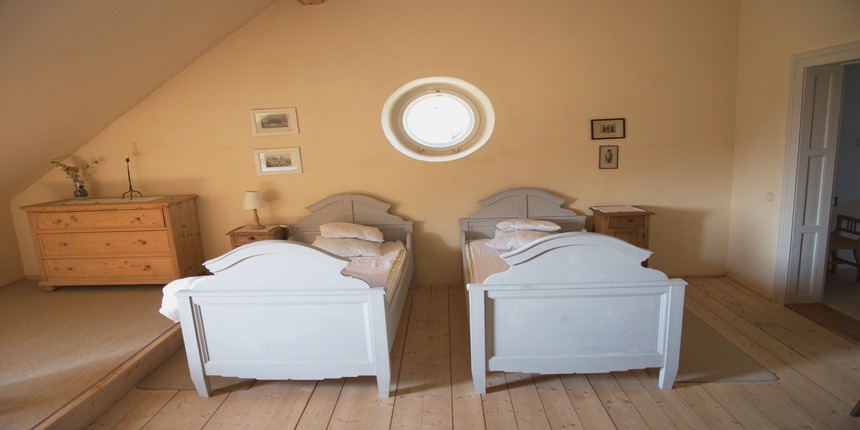 The warm colors of the palette provide comfort and coziness in the room. So, choose shades like orange, yellow and light brown with a combination of white to enhance the look. These colors will help in radiating positive vibrations in the room. Wall painting designs for bedroom shine in warm hues.
Accent Wall for a Small Bedroom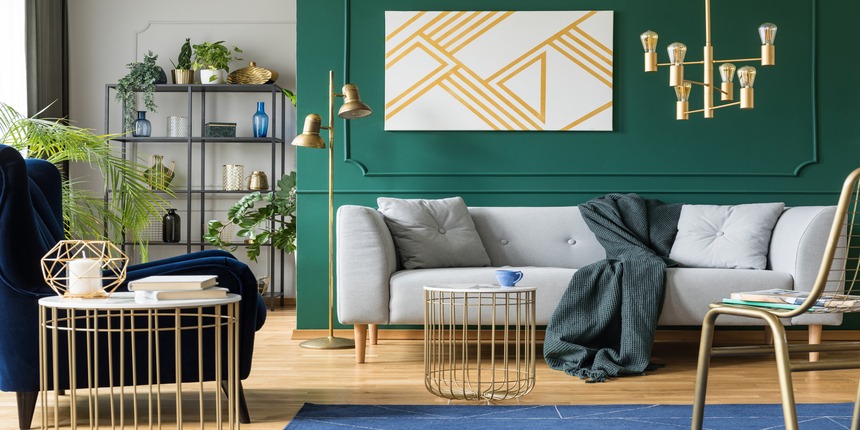 Walls can also be made a focal point by painting/designing them in the right way. Select the color scheme you like and paint your favorite shape/design on the wall to make it a focal point. A good design will attract many eyes.
Stripes and Zig-Zag Design for Bedroom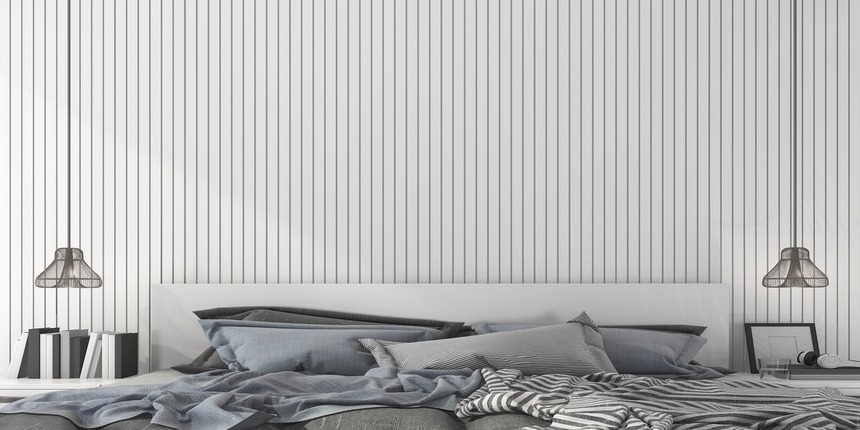 Stripes or zig-zag patterns add a touch of oomph to the bedroom. Make sure that you choose the best color for bedroom walls with the right color combination. This minimalistic design has grey colors and a wall of grey and white stripes. The matching accessories are a plus point and you can add anything of your choice.
Textured Walls for Master Bedroom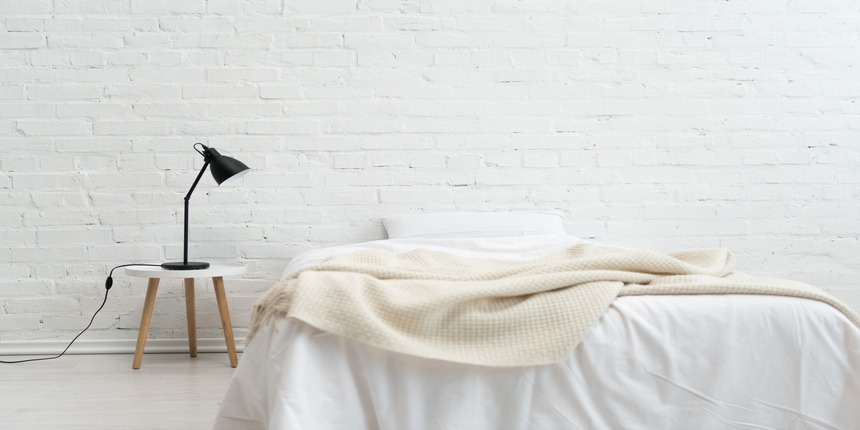 If you like presenting your ideas through your creativity you should definitely opt for textured walls. This creative wall painting idea is a sure-shot winner. Here, the grey textured wall in triangles is powerful and creative. You can opt for any color scheme you like.
Toddler Bedroom Wall Design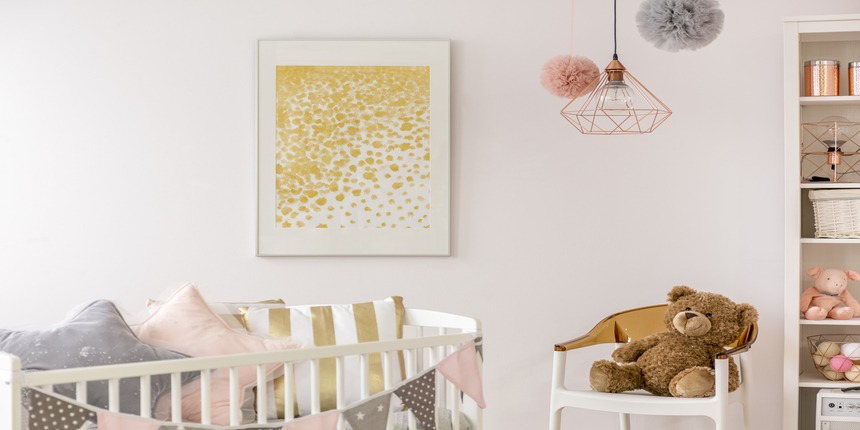 A room for the toddler should have everything that helps in the nourishment and growth of the baby. Here, there are designs of animals on the wall with stuffed animals and other toys to play with. The pastel-colored wall helps in highlighting the accessories. This is one of the simple wall painting designs for bedroom.
Boy's Bedroom Wall Idea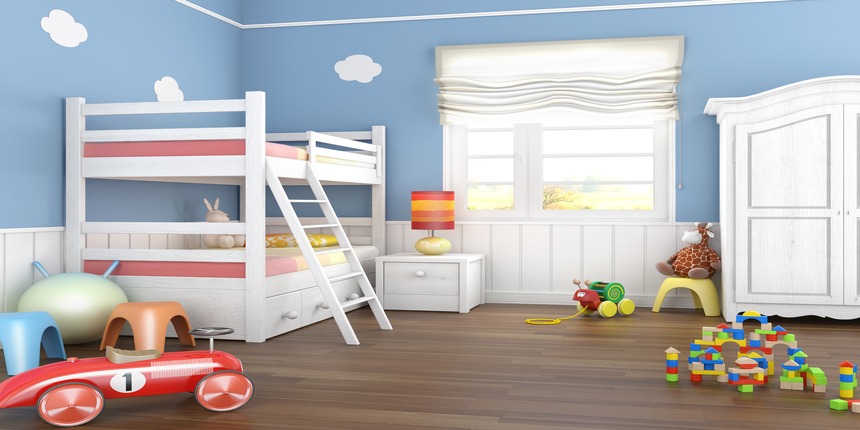 A growing and adolescent boy needs space for himself, so you need to make sure that the room does not feel cluttered. A combination of blue and white walls is a classic and you can never go wrong with it. A wooden bed and toys to play which leads to the development of the child.
Wall Design for Men's Bedroom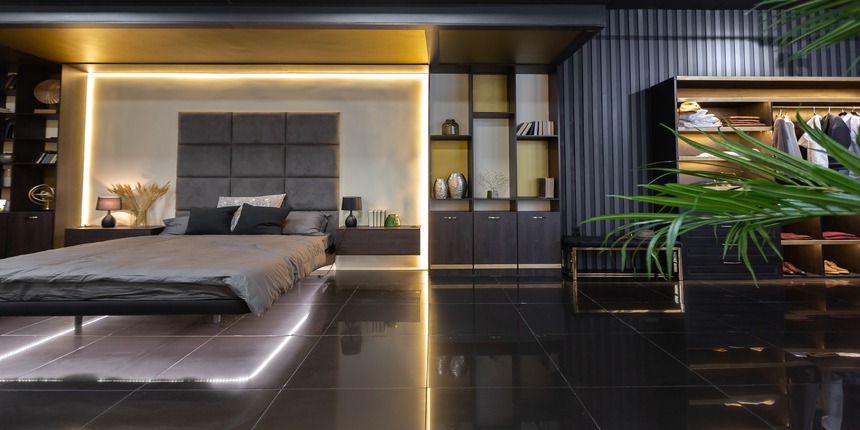 If you want a masculine look in your bedroom, you should opt for dark colors on the wall like hues of grey, black, etc. Hang the pictures of your favorite singers/artists or add metallic touches to the wall with lights and wall art. You can also install shelves and hidden lighting like in this picture.
Wall Design Idea for Girl's Bedroom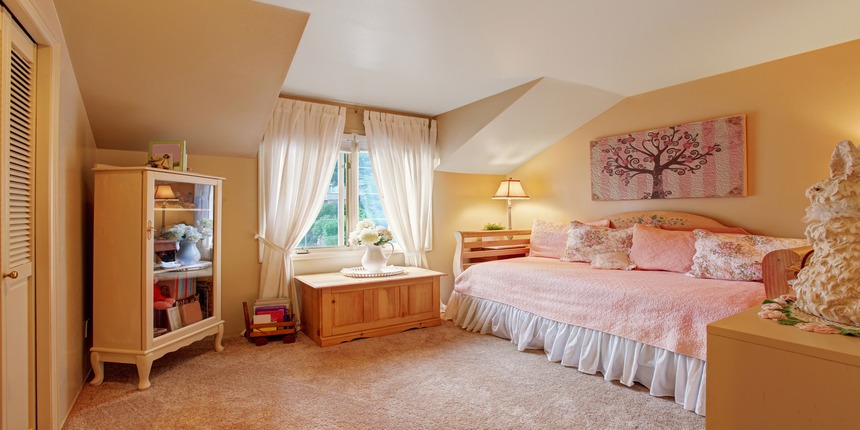 By keeping it minimalistic, you can achieve a lot. If your girl likes pink, then go for it and paint the walls pink. Match it with other accessories of the room and throw in some cute cartoon characters. You can also go for other basic colors to match up with the theme. This is one of the easiest bedroom painting ideas if you do not want to put much effort into it.
3D Wall Painting Wall Design for Bedroom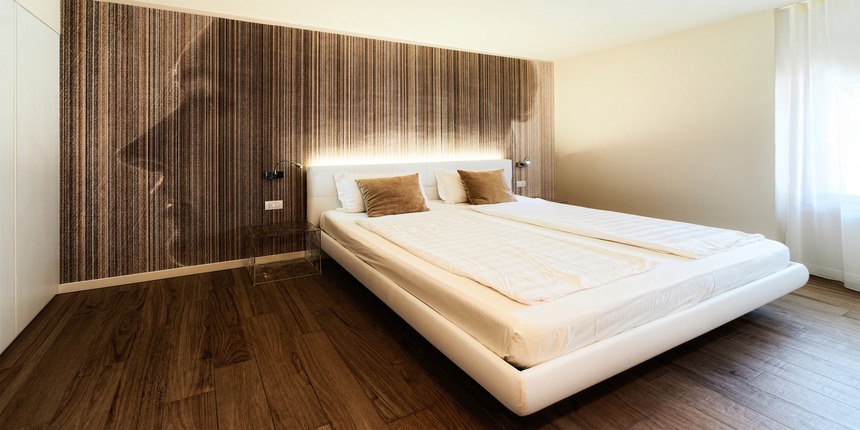 The 3D wall painting design is one of the major trends in wall painting designs for bedroom. This design is perfect for rooms that have wide walls. Let your personality shine through the theme that you choose. You can either choose a neutral or simple design or you can opt for the designs that have the elements of nature in them. You can also select 3D wall painting designs for the living room.
LED Lighted Design for Bedroom Wall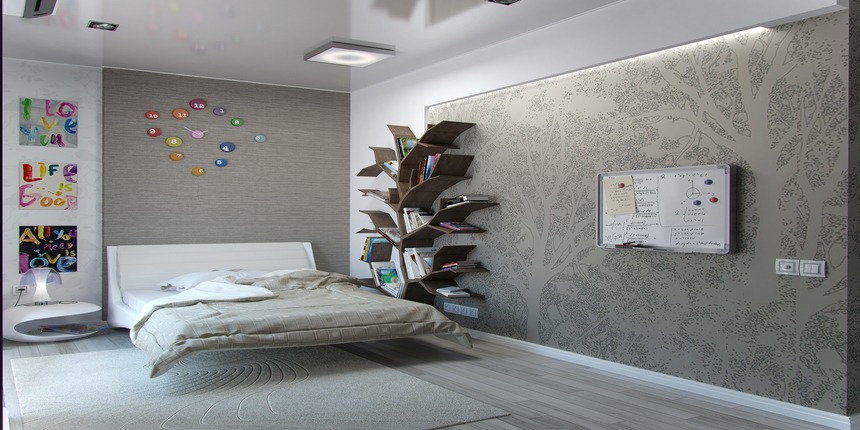 Installing LED lights in walls is in trend today and you should hop on the bandwagon. Opt for the color of your choice, matching the color of your walls or bed. The LED lights are not harmful and are also a green choice keeping in mind the environment. It is perfect for those who like to sleep with a little light in the background.
Wooden Wall for Bedroom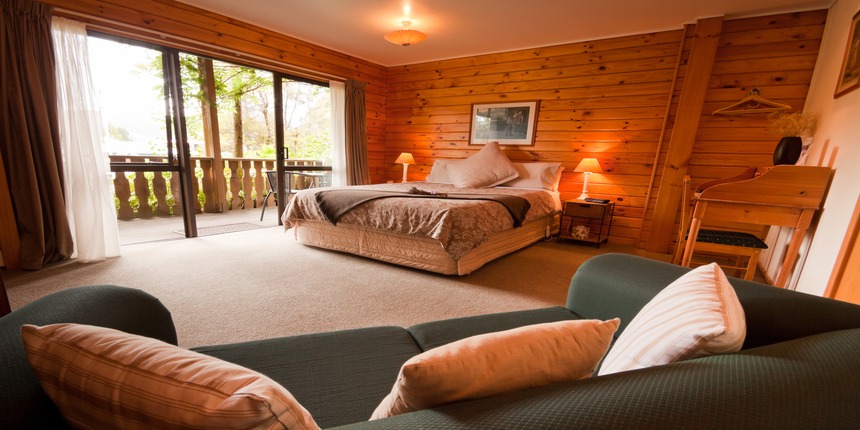 A wooden laminated wall for bedroom is a perfect choice for those who like minimalistic design. The best way to adapt this kind of design is to laminate it with wooden sheets of vertical lines. To avoid the look from becoming boring, you can hang a wall piece of modern art that complements the entire look and covers the plain back wall.
Antique Wall for Master Bedroom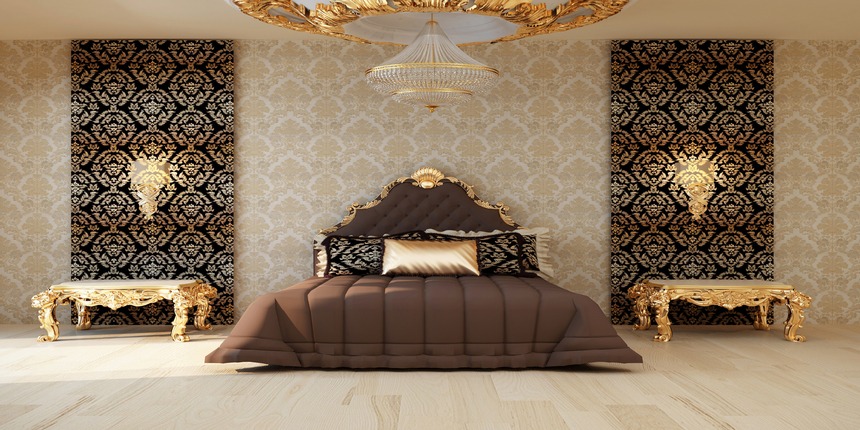 This design is perfect if your room is of a small size. You can provide an antique touch to any room just by adding antique wallpapers and accessories like lights. Here the entire look of the bedroom is made antique with a big chandelier and old-style lights on the wall. The color combination also enhances the purpose of the look. This design can also be used for simple wall painting designs for living room.
Wallpaper Bedroom Wall Design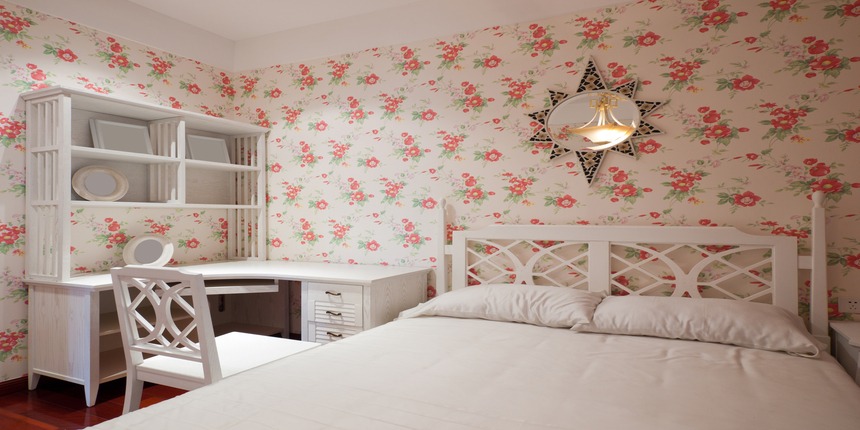 All you need to do to create a grand bedroom is to buy sophisticated wallpaper and attach it to the walls. Wallpapers are a perfect choice for those who do not have enough time or those who do not want to put much energy into this task. Here a simple design of flowers is used to make the room look cute and chic.
Modern Design for Master Bedroom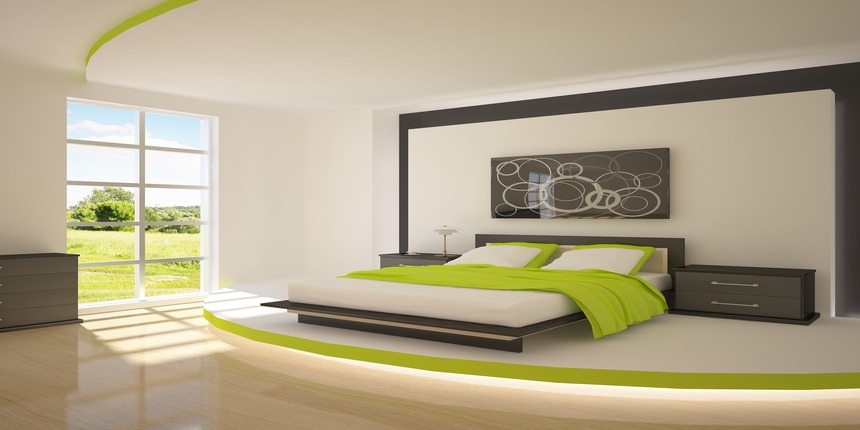 A bedroom can be made stylish and sophisticated with only a simple architectural design. So, during the stage of construction make sure that you are able to get your dream design curated. The simple wall painting designs for bedroom can go a long way. Here this bedroom looks modern just because of the layered walls (a wall in front of the base wall) and with the unique ceiling and flooring.
Wrapping it up
One can find innumerous wall painting ideas at home if one is creative enough. Even if you do not want to put in any effort to create a beautifully designed bedroom, you just need to follow the above-mentioned hacks and designs to achieve your desired results. Just choose the best color for bedroom walls and match your accessories with them to create a stunning bedroom.