Amid the COVID-19-induced lockdown, uncertain times resulted in a crippling effect on the middle-class' income. But on the other hand, there has been minimal impact on the rich as we have recently seen high-end investments made by the Indian business tycoons and Bollywood celebrities. They made some hard-core exorbitant real-estate deals. From procuring sea-facing apartments to investing in sky-high properties- Bollywood celebrity homes never fail to leave a striking mark on millennials and Gen-Z's mind. Nonetheless, big names in Bollywood made most of the opportunity as they came forward in the trying times of COVID-19 to close ultra-luxurious, big-ticket real estate deals. This in turn has contributed to the soaring boom in Mumbai's luxury market.
Reduction in stamp duty, low- interest rates and an abrupt fall in the property prices during the pandemic have big-time spurred a boom in Mumbai's struggling luxury home market.
Let's dive in to see which Bollywood celebrities took advantage of the aforementioned factors to buy high-end, luxurious properties in challenging times. Have a Glance!
Big-Ticket Real-Estate Deals Made By Bollywood Stars: Insight Into Bollywood Celebrity Homes
Buyer
Date
Locality
Area (Sq.ft.)
Amount
(Rs Crore)

Hrithik Roshan
Oct, 2020
Juhu Versova Link Road
38,000
97.5
Janhvi Kapoor
Dec, 2020
JVPD Scheme, Vile Parle (W)
3,456
39.0
Alia Bhatt
Nov, 2020
Pali Hill
2,460
32.0
Zaheer Khan/Sagarika
Dec, 2020
Lower Parel
3,957
11.5
Alia Bhatt Buys A New Apartment Worth Rs 32 Crore
In November 2020, Alia Bhatt bought a 2,460 Sq.Ft apartment to stay close to her beau Ranbir Kapoor. Ranbir already had his own bachelor pad on the seventh floor, and she reportedly bought a place on the fifth floor of the same Bandra's Pali Hill Vastu building for a whopping Rs 32 Crore amidst the lockdown. Apparently, this spacious apartment is super close to the Kapoor family's Krishna Raj Bungalow.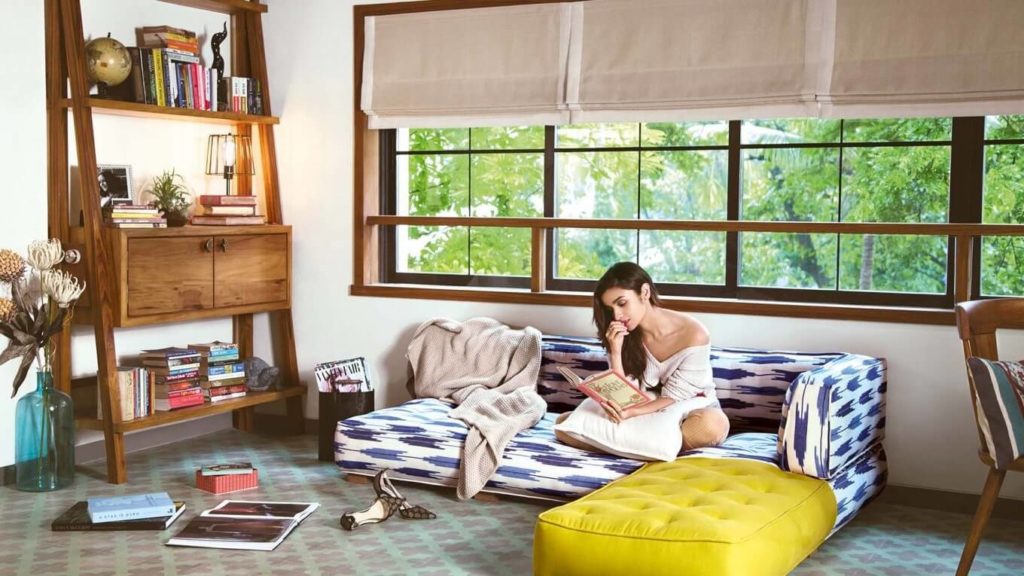 Alia Bhatt has come a long way and in no time has bagged the title of one of the top actresses in Bollywood. It is definitely a cloud nine moment for her as she has ticked off one of the 'fantasy buy' dreams from her bucket list.
Janhvi Kapoor's Rs 39 Crore Plush New Home: Is It Worth the Attention & Hype?
Roohi actress Janhvi Kapoor has bought an expensive luxurious apartment for herself. To cover the buzz around her purchase, let us tell you- this exquisite apartment sprawls across three floors and not to forget the extravagant property is located in one of the most lavish suburban areas of the city. The luxurious apartment is worth Rs 39 Crores, a hefty amount, indeed.
Hrithik Roshan Buys A Rs 100 Crore Sea-Facing Apartment: His Never-ending Love For Home & Interiors
Hrithik Roshan's love for home and interiors is pretty evident. If you have been living under the rock and in case are not aware of how the interiors of his as well as other Bollywood celebrity homes look like, then do give a read to our previous insightful and well-curated blogs.
Coming back to Roshan's new buy, we cannot get over his sea-facing apartment as he has swamped a significant portion of his savings on purchasing this 38,000 Sq. Ft. Juhu-Versova Link apartment.
Spending about Rs 100 crore on a swanky penthouse during a pandemic may seem totally insane. However, when we look at the eye-grabbing amenities in his new B-town home, like a private elevator, extra-enormous fancy terrace, 10 parking spots, a foosball table, billiards table, and a chocolate vending machine, the price seems justified. These stand-outs and the fancy eye-candies makes us fall head over heels in love with his brand-new sea-facing apartment.
Former India Speedster Zaheer Khan & Wife Sagarika Buy Rs 11.5 Crore Property: Making the most of the Stamp Duty Cut
The former Indian fast bowler Zaheer Khan and Chak De India fame Bollywood celebrity Sagarika Ghatge, who happens to be the beloved wife of Zaheer, have bought a 3957 Sq. Ft property in India's financial capital Mumbai for Rs. 11.5 Crore.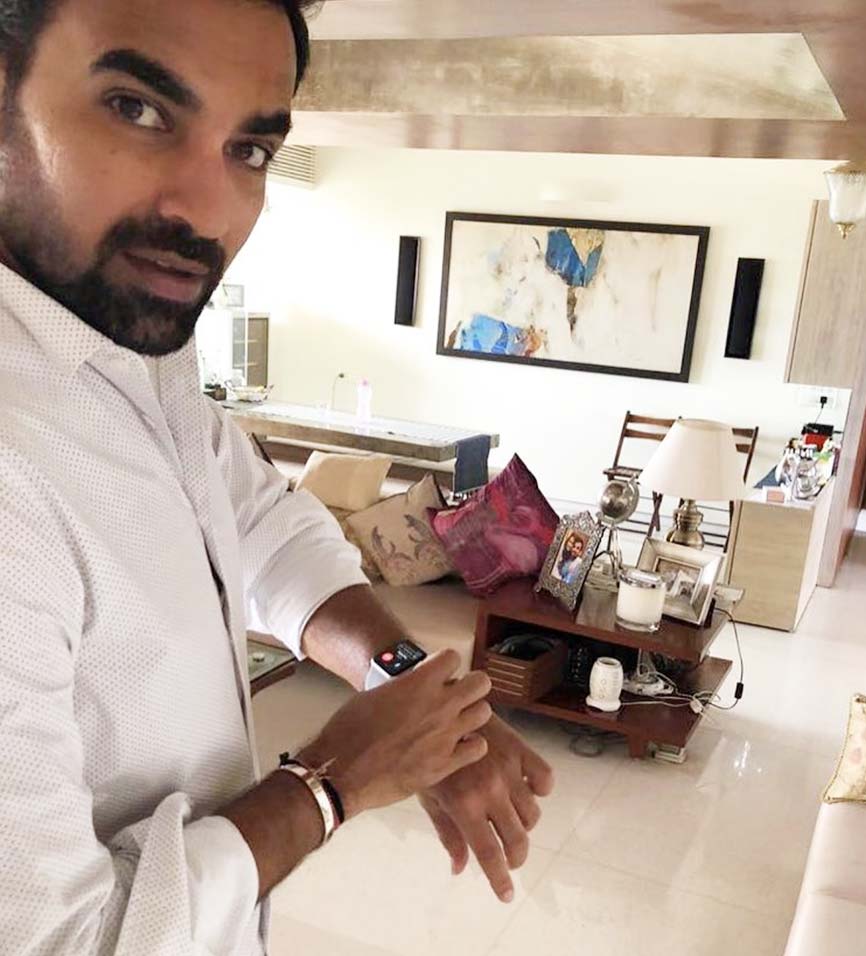 It is reported that they have paid a stamp duty of Rs 37.4 lakh for the property, which is located in Lower Parel. This luxurious and stellar duplex is placed on the 40th and 41st floor of the building.
In February 2021, several real-estate deals were made in the luxury segment ranging from Rs 25 crore to Rs 50 crore. These statistics clearly indicate that there has been a boom in Mumbai's luxury market even during the pandemic times. Those with deep pockets actually considered this a good time to buy real estate as the government had decided to reduce the stamp duty from 5% to 3% until March 31, 2021. This definitely worked in favour of the sector. As we enter the second quarter of 2021, it still needs to be seen if this dream run for the Mumbai luxury housing market continues or not.