A new order-Go Digital to Survive- has quietly seeped into the real estate fabric in the past few weeks, ushering a new hope for the sector amidst a crisis. The property sector made a dash towards digital platforms to beat lockdown blues and bring affordable homes for homebuyers looking to lap up the good deals on offer.
The decision to embrace digital tools wholeheartedly by realtors was quick, with the invisible storm looming over us, forcing mankind to stay indoors and obey work-from-home etiquettes.
Given the physical restrictions enforced by the government, the conventional, time-consuming home-buying process, with the induction of tech tools, has boiled down to just a few clicks. Real estate embraced a new roadmap, a structural shift in its business procedures to tackle this calamitic situation. Going digital was the only path visible for scores of real estate developers whose businesses suddenly hit the pause button.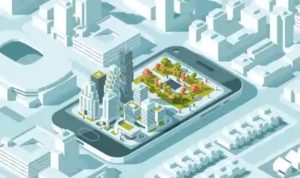 A-listed real estate developers including Godrej Properties, Shapoorji Pallonji Real Estate, Rustomjee, Shriram Properties, VTP Realty, Signature Global, Bhutani Group stitched an accord with digital real estate platform Square Yards to present their inventory to willing home seekers. Square Yards, the largest real estate brokerage platform in India has set new benchmarks in real estate property buying by installing technological aces like real-time online inventory, Virtual Reality and 3D Mapping capabilities.
This cocktail of tech hotshots emerged as a sweet spot for real estate developers who are leveraging the delights, technology has brought to property buying. Bhutani Group's flagship project CyberPod hit the stars with Square Yards, registering a whopping 150 bookings within 30 days of the lockdown. An outstanding achievement, yeh!
What's astonishing is that all those bookings happened without our brokers and agents stepping out of their homes or conducting physical visits. Every deal was cracked through screen-to-screen conversations using a host of interactive mediums like Whatsapp, Zoom. It was just like any other client-broker meeting, and property buyers bought this new fad. In fact, they loved it.
The convenience of buying a property from renowned developers without moving a leg has resonated well with home buyers. Taking a virtual tour of the property through VR and 3D displays, where you can survey every inch of the property and enjoy an immersive real-time experience seemed like a sci-fi exploit.
Also, in place is a digital post-sales process, spiked with Artificial Intelligence, where real-time inventory blocking engines integrated with multiple payment gateways and state-of-the-art transaction enabler tools like digital signatures complete the home-buying process.
This is a big reality check, but a glorious start for real estate developers. Almost all developers registered on Square Yards digital platform got healthy bookings from customers from all walks of life, with most buyers paying a nominal fee to register the property.
NRI customers have welcomed this move by real estate developers. Tapping into the digital scenario has helped developers pitch their properties in international markets too. Banking on the trust factor and ease of home buying from Square Yards, NRIs are exposing themselves to the properties listed on the digital platform and booking homes after a detailed interaction through virtual mediums.
According to real estate developers registered on Square Yards, homebuyers have given a thumbs up to these digital interactive mediums as they give them more time to mull over their choices and have the luxury to visit properties multiple times. And real estate developers are happy that digital platforms are driving sales even in the event of a nationwide lockdown.
Square Yards registered 500+ bookings for real estate properties listed on their online platform within a month of lockdown. Looking at the convenience, transparency, and zero hassle, digital home buying brings to homebuyers, it is safe to say that real estate developers will bet on this trend even after the lockdown is over.