Navi Mumbai is touted as one of the well-planned cities falling under the Mumbai Metropolitan Region (MMR). It has been developed into a new urban township in 1971 due to less availability of land in Mumbai. Under the administration of City & Industrial Development Corporation (CIDCO), various hubs of urban development have been created including Kharghar, Vashi & Nerul etc. Though every location has its own advantages, there are certain factors that set Kharghar apart from other markets. Mentioned below are the list of factors: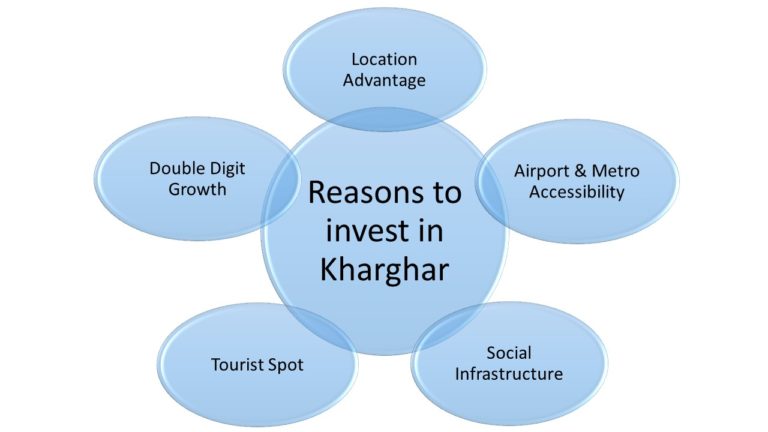 Location Advantage:
The city is located on the Sion Panvel highway, just one and half hours drive from the heart of Mumbai city. Kharghar adjoins the Central Business District of Belapur and Taloja Industrial Estate that are major job establishments. These locations are bounded by two major highways, Eastern Expressway & Mumbai-Pune Highway that further streamlines the connectivity with Kharghar.

Airport & Metro Accessibility:
Kharghar will soon get metro station of its own- by the mid of 2017 (expected) that will connect Belapur-Kharghar-Taloja-Pendhar. To further increase the accessibility to other parts of the country, a new airport has been proposed at Ulwe (Ganeshpuri) in Navi Mumbai. Once completed, it is likely to escalate the realty market of major parts of Navi Mumbai including Kharghar.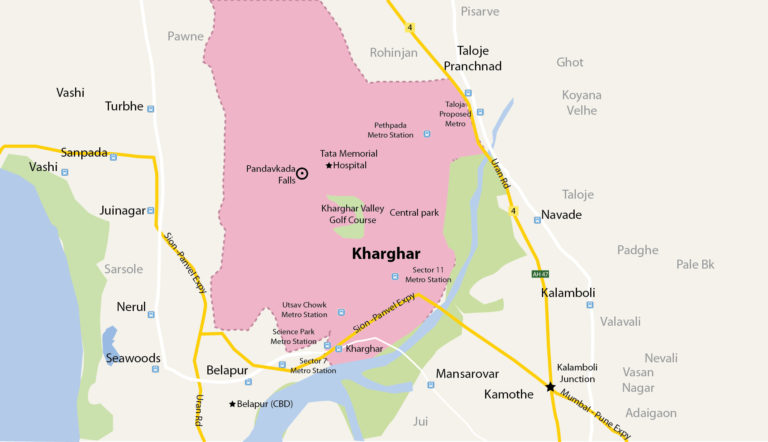 Social Infrastructure:
Kharghar is home to prestigious educational institutions such as National Institute of Fashion Technology (NIFT), ITM, DAV & Ryan International School. It has the foothold of renowned hospitals & shopping malls such as Advanced Centre for Treatment, Research and Education in Cancer (ACTREC), Tata Memorial Centre , Little World Mall &Glomax Mall respectively.
Tourist Spot:
Khargar has various tourist attractions such as Central & Wonder Parks. The Central Park covers an area of around 290 acres that spreads over sector 23, 24 and 25. It encompasses theme parks, morning tracks, water sports, cricket and football grounds & sports club etc. Another iconic destination for tourist is the amazing view of hills with lush greenery and waterfalls that has made Kharghar as a nature lover's delight.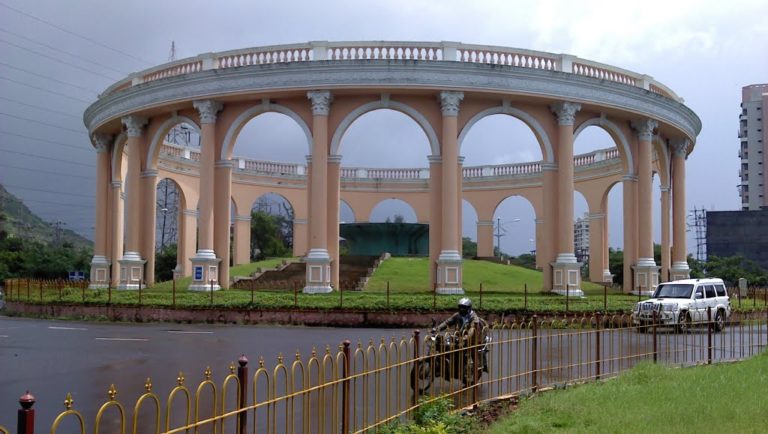 Double Digit Growth:
According to Square Yards GIC, Kharghar has seen price appreciation of more than 11 % during the last one year. The growth is expected to increase further once metro and airport becomes operational in the coming time.