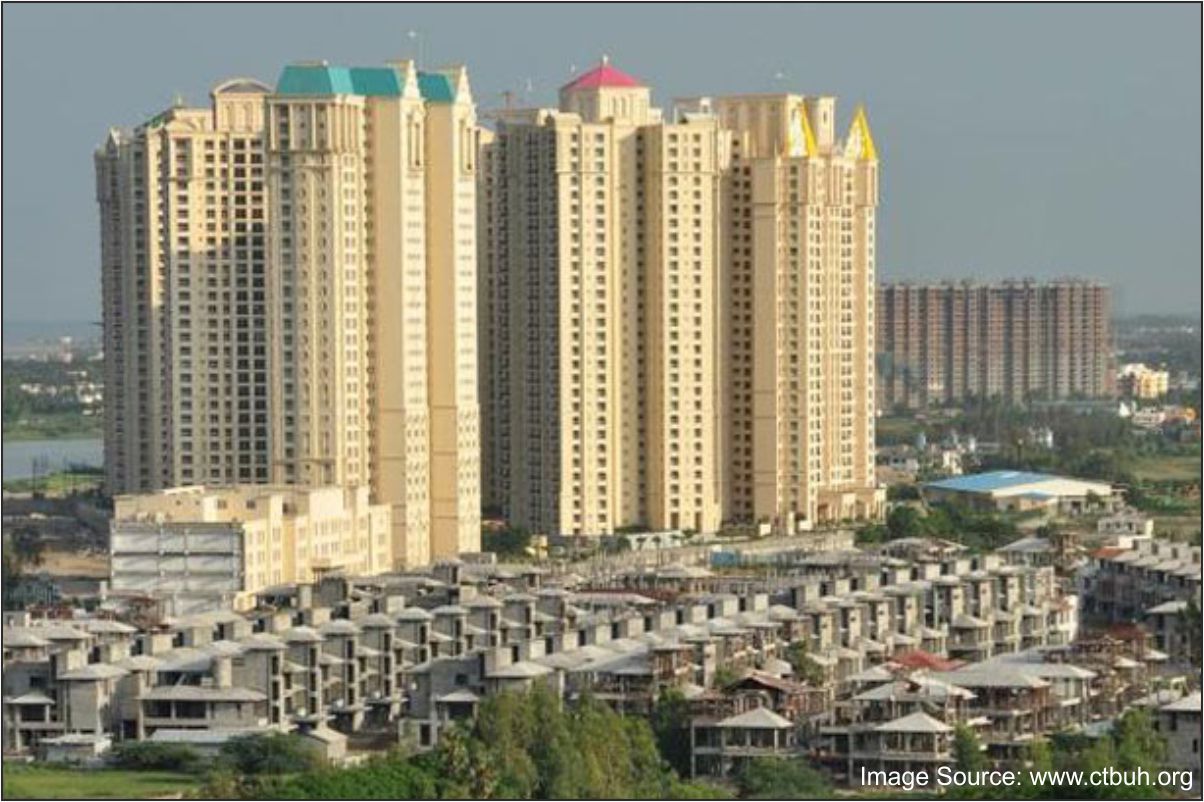 The 150 meter wide Southern Periphery Road (SPR) connects Golf Course Extension Road with National Highway 8. Part of New Gurgaon, SPR is an upcoming residential and commercial location in the National Capital Region (NCR).
Expansion of Physical and Social Infrastructure
As an upcoming location SPR is undergoing relentless expansion of physical infrastructure. The road which is partly spilt into 2 and 3 lanes will be soon transformed into 6 way lane. Likewise, the extension of Yellow Line of New Delhi metro will further enhance its connectivity. On similar lines the social infrastructure is also evolving fast comprising of top class education institutes and restaurants.
High Builder Potential
Pertaining to the inherent attractiveness of the SPR, leading Indian developers such as TATA, Unitech, Avlon and IREO etc. have taken large land parcels in the area and developing residential projects.
The location is primarily set to become a luxury micro-market with most of the builders planning high end residential units focused towards High Net worth Individuals (HNI) equipped with state of the art amenities and international quality design elements such as modular kitchen, imported floorings and VRV air-conditioning etc.
Price Appreciation
As an evolving residential market SPR boasts an inventory of 16,240-Slightly over 14% of the total Gurgaon residential market. Presently the average price is estimated at INR 7,440 and has registered a 5% increase over the span of last 6 months, according to the estimates by Square Yards Global Intelligence Center (GIC).
In the coming time, SPR is expected to witness higher growths in tune of 20-25% annually. Besides an upcoming physical and social infrastructure along with connectivity to major commercial markets of Gurgaon, SPR will also capitalize on its relatively moderate price in contrast to other high end residential markets in Gurgaon. For instance with an average price of 7,440 PSF, it is priced 30% cheaper than nearby Golf Course Extension, which is priced at 10,695 PSF- according to estimates by Square Yards GIC.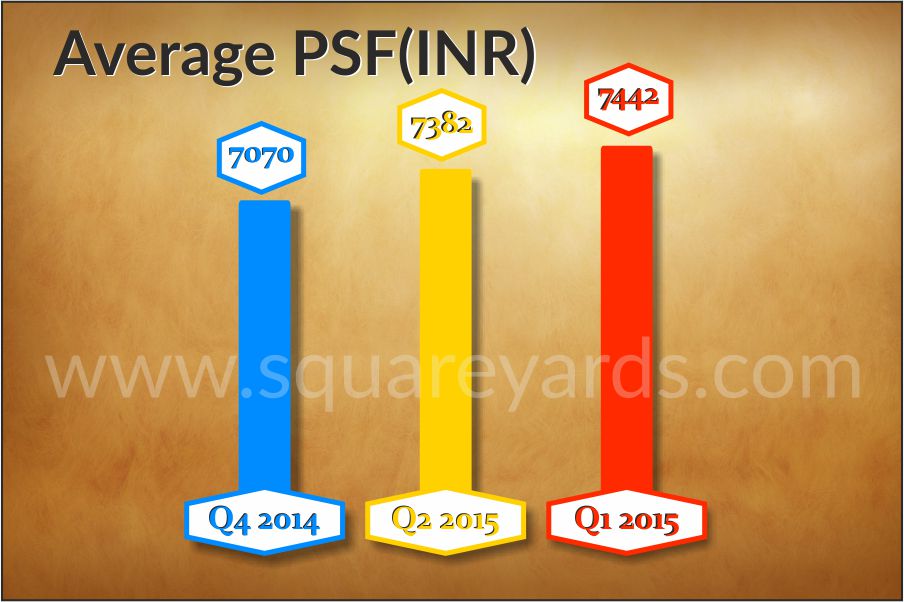 Subdued Sentiments
In spite of inherent benefits associated with SPR, the overall market sentiments have been far from being euphoric. The subdued sentiments could be explained on the basis of general slowdown in the NCR region due to recent oversupply in the market coupled with delay in the final completion of the SPR.
Nevertheless, the positivity seems to have emerged back in the recent past. Though there has not been phenomenal increase in transaction volumes, the positivity in terms of sentiments could be sensed and it could be assumed that same euphoria will translate in sales volume very soon.