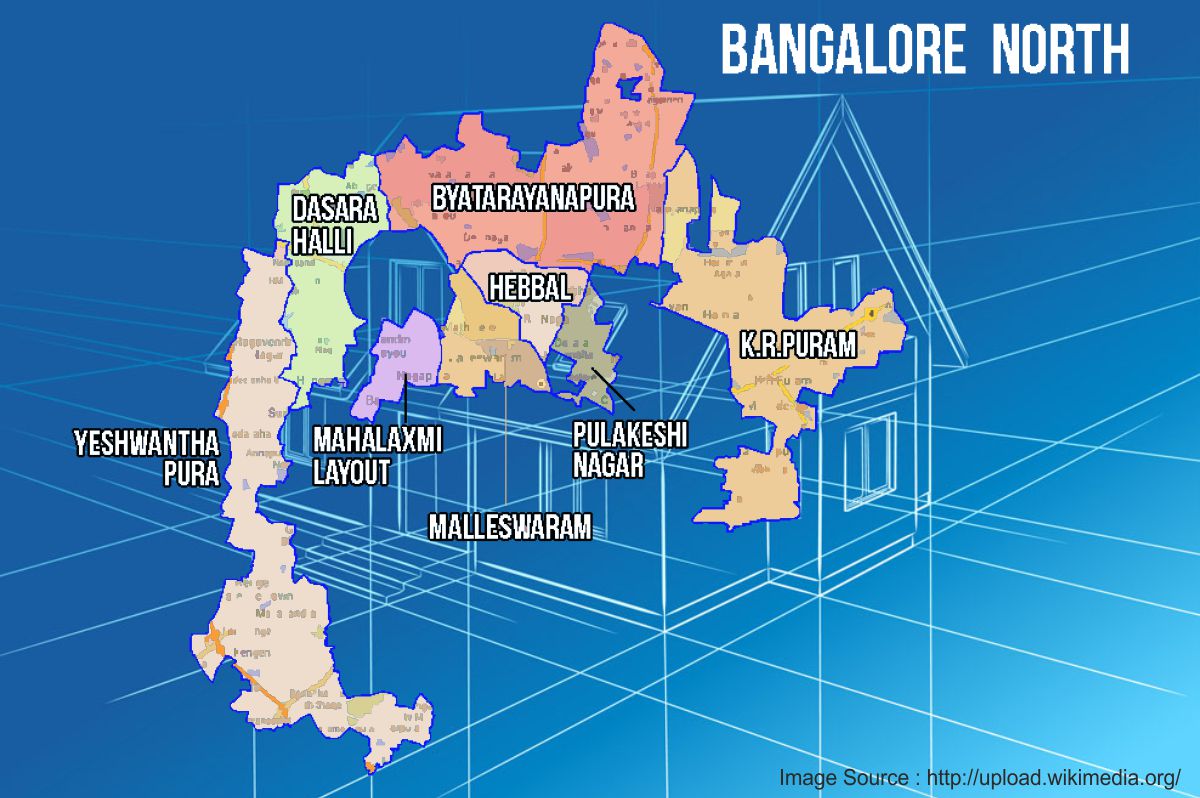 While most of the other locations in Bangalore are suffering from congestion, North Bangalore still has large spaces available, helping it attract new residential and commercial developments in big volumes. Locations such as Devanahalli, Yelahanka, Hebbal, Banaswadi and Thanisandra Road etc has witnessed high scale real estate development in the recent past.
We believe that in coming times property appreciation in North Bangalore will essentially range between 18-22%, which will be driven by growth in infrastructure development and new job creation. Roughly if 1.5 million new jobs are created through the upcoming commercial projects and even 15% out of them (a conservative estimate) prefers to stay in nearby vicinity. This will lead to a demand of 225,000 new unit a rather massive number. Likewise it will also stimulate growth in other dimensions of real estate industry such retail and hospitality etc.
What exactly has caused this surge in demand in North Banagalore, which a decade ago was little more than a village? Well, quite a few things we believe. Some of them have been listed below.
International Airport: The new Bangalore International Airport (BIA), located 4 KM south of Devanahalli is touted as one of the busiest airports across the nation with an annual traffic of over 15 million. It catalyzed a range of commercial, residential, physical and social infrastructure development activities, thereby helping North Bangalore re-christen itself as the New Bangalore.
Large parcels of Land: One of the key advantages of North Bangalore is provision of large parcels of land available at cheap rate, making it conducive for large scale residential and commercial projects. Not to mention, rolling out of ambitious physical and social infrastructure assignments. It also makes North Bangalore a hub for affordable housing projects. It should be noted that lands are available in North Bangalore in the range of INR 3000 to 3,500 per sq. ft.
Commercial Parks: North Bangalore is also home to popular commercial parks such as Manyata Tech Park and Kirloskar Tech Park. Not to mention the upcoming Information Technology Investment Region (ITIR). The mega project will be located on a gigantic area of over 10,000 acres. Once completed, it is expected that the phase 1 alone of ITIR will generate over 1.2 million direct and indirect jobs. Other major projects involve Aerospace SEZ park and Devanahalli Business park which will further give push to the real estate market in the area.
Physical Infrastructure: North Bangalore is intercepting a range of key infrastructure projects that once completed can help the location to leapfrog to the next level. Major infrastructure projects in the area encapsulate; High Speed Rail Link connecting Central Bangalore and BIA, expansion of the Yelahanka Railway Station and Peripheral Ring Road etc.
Social Infrastructure: The area in the recent past has witnessed, surge in social infrastructure, in the form of quality schools and hospitals. Likewise, the arrival of airport has also resulted in various high scale malls, hotels and restaurants coming up in the region, thereby boosting the entertainment dimension- an important ingredient of the present day lifestyle.
The growth activities mentioned above have played a significant role in property appreciation in the area. In the near future as well North Bangalore will continue driving growth.