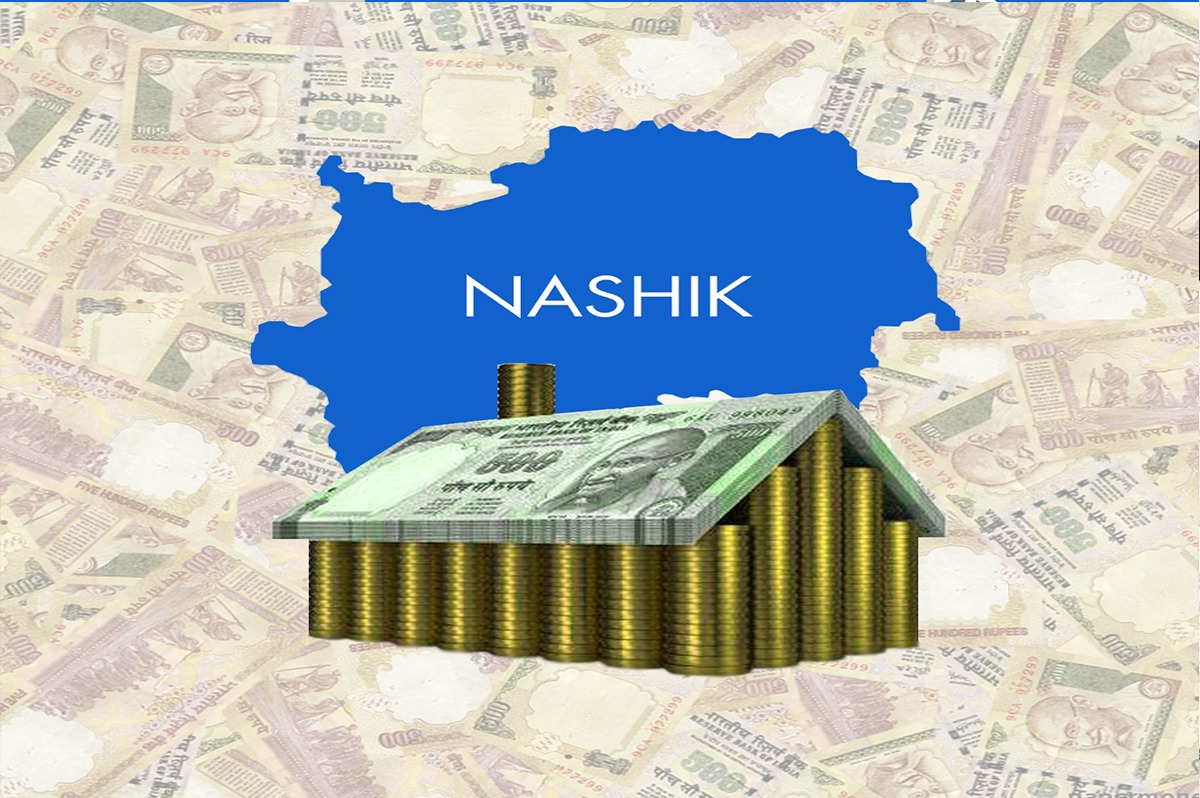 With healthy tourism, booming industries and improving infrastructure, good real estate investments in Nashik are on the rise
Nashik ranks 16th in a global study of fastest developing cities. It is also short listed for the Delhi-Mumbai Industrial Corridor as an investment region. The city is known as the Wine Capital of India since it accounts to a large amount of the country's grape export. There are aplenty vineyards in and around Nashik like Sula Wines.
The city plays an important role in agriculture. Onion, tomatoes and many other vegetables are exported from Nashik to various parts of the world. It has always been a religious tourism spot with scores of devotees coming there annually to perform the last rites, Pitru Paksh Pooja for departed elders etc. A drive down Nashik Road will reveal a plethora of hotels and motels catering to all segments.
Nashik boasts of hosting manufacturing units of several multinational corporations such as Siemens, Samsonite, GSK, ABB, HUL. Besides, several Indian companies such as Mahindra & Mahindra, MICO, Crompton Greaves, Kirloskar, Raymond Steel, Jindals, L&T, Ceat, VIP Industries, Carbon Everflow, Garware and Jyoti Structures have manufacturing plants in Nashik, according to the government website. Most of Nasik's industrial units are concentrated in the Satpur, Ambad and Sinnar areas employing about 20,000 permanent employees and over 10,000 contractual workers.
The Indian Govt is also a big job creator. Defense establishments like the HAL which manufactures aircrafts (MIGs) employs around 7000 people. The Currency Note Press   and Indian Security Press are also located in Nashik.
Nashik is also emerging as a huge Business Process Outsource destination and is on the map of IT / BPO companies. Many IT companies such as Datamatics, ESDS Software, Tecsys Solutions, Winjit Tech, WNS Consulting, Accenture etc are employing thousands of young software engineers and also pulling in senior management who are willing to migrate from cities like Mumbai and Pune top live a considerable better life at a lower cost of living with a better quality of life.
With the "Bangalorization" of Nashik the direct impact was felt by the home owners who lived in small ground plus 1 or 2 villas. Suddenly there was a need for rooms on rent, PG accommodation, only ladies PG which charged a premium etc. Incremental income pushed household incomes, savings and consumer behavior. Name the national brand and they are available here. High streets are like Brigade Road in Bangalore or Linking Road in Mumbai.
Since there was a ready market for engineers and technicians Nashik became an education hub for engineering colleges who churned out much needed engineers. This lethal combination of religious tourism, Industrial hubs, software zones and educational institutions added prosperity to this region.