There has been a prolonged lull in the Indian real estate market over the last few years. It all started with demonetization followed by GST and RERA which led to a flurry of exits, consolidations, stressed/stalled projects and radical changes in the whole ecosystem.
In the residential segment, the Government has done its bit with game-changing reforms including PMAY (Pradhan Mantri Awas Yojana) and the Housing for All by 2022 mission in addition to GST rate cuts, lower interest rates on home loans and several other Budgetary incentives including tax benefits. In spite of all these measures, the market has not taken off in the manner that developers have anticipated since there is still a liquidity crunch prevailing which the Government is expected to address soon with a relief package for the sector.
At the same time, commercial real estate has clearly kept the meter ticking in the industry in spite of the overall lull. With the advent of several new corporates and MNCs along with the opening up of new economic prospects, introduction of new co-working players and sustained office space demand from the IT and ITeS sectors, commercial realty has been doing pretty well for itself in recent times.
Is commercial real estate defying the overall market lull?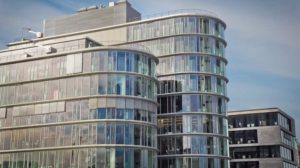 Commercial real estate is certainly defying the market slowdown if market trends and expert opinions are to be taken into account. In a nutshell, here are some of the biggest trends that have been observed in the commercial realty landscape and some of its biggest positives in recent years.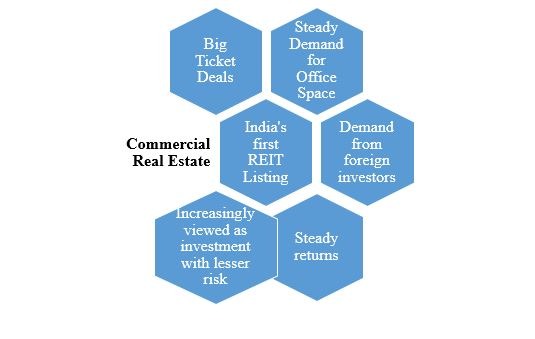 Blockbuster deals dominate the market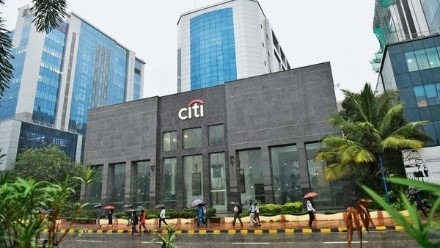 There seems to be a race or even a bidding war at times for coveted commercial/office assets in India at the moment. Some of the latest blockbuster deals are a case in point-
Bidding war amidst top MNCs for the famous Citi Centre building spanning 10 storeys in BKC (Bandra-Kurla Complex), Mumbai's prime business district over 4 months. K Raheja Corp finally emerged triumphant, outstripping Mirae Asset Global Investment from South Korea.
Sumitomo Corp from Tokyo paid a whopping Rs. 2,238 crore for a plot of 3 acres in the Bandra-Kurla Complex (BKC) where it will be developing its office complex.
Blackstone Group LP, the biggest office space owner and investor in the country, purchased the One BKC commercial office building for a whopping Rs. 2,500 crore.
Blackstone is also in discussions to buy another property nearby for a similarly jaw-dropping amount. The company has already invested $5.4 billion in real estate assets in the country as of March 2019 and $4 billion of this tally has been deployed for office assets.
Blackstone is also working on buying an office tower in the BKC (Bandra-Kurla Complex), Mumbai, for Rs. 1,900 crore from Adani Realty and also a stake of 51% in Indiabulls Real Estate Limited (IBREL) for Rs. 4,800 crore.
Xander Investment Management from Singapore has pumped in $1 billion for the office space segment, having bought 15 million sq. ft. approximately in major Indian cities and set up its own platform for co-working.
Historic REIT Listing- The sectoral game changer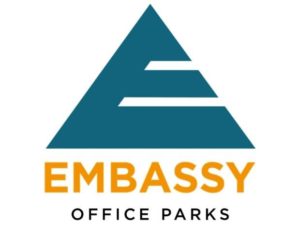 India's first REIT (Real Estate Investment Trust) listing was the historical game-changer for the commercial/office realty space as per experts. In the year 2011, the Chairman at noted real estate developer Embassy Group, Jitu Virwani, had a chance to meet the senior managing director-real estate at Blackstone Group LP, Tuhin Parikh. After an impromptu meeting, Blackstone Group committed a sum of Rs. 130 crore for the premium residential project named Lake Terraces in Bangalore which was being developed by the Embassy Group.
In less than another 12 months, Blackstone Group came in as a JV (joint venture) partner and made an investment of Rs. 1,105 crore in not one but three IT Parks being developed by Embassy Group. This led to the formation of a highly successful partnership between the two entities. Embassy Office Parks REIT, a joint venture between them, launched the first ever REIT or real estate investment trust in India this March. The REIT raised a sum of Rs. 4,750 crore and this is the biggest REIT in Asia with regard to square footage since the portfolio encompasses 33 million sq. ft.
How and Why commercial real estate is finding more takers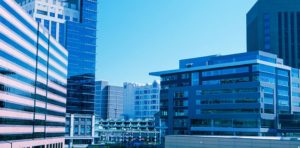 Commercial real estate, particularly the office space category, is booming in the current scenario, spurred by mega deals and increasing interest from foreign investors. Investors are now scouting for assets which are ready for investment across top Indian cities. From the launch of India's first REIT and record office leasing volumes to big-ticket realty deals and bidding wars, things are looking up for commercial real estate and how!
As per experts, there are now bidders in double digits for quality commercial assets while there are new global investors from Japan, Canada, Singapore and Korea who are seeking office space. Commercial real estate is being considered as a safer bet by investors in spite of the office space category accounting for 12-15% of the total property market in the country. Global investors now have higher risk appetite and are venturing into greenfield projects since there are fewer ready commercial assets available.
What experts forecast and dominant market trends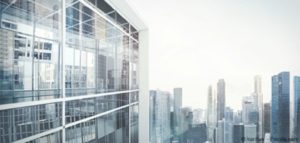 IT and ITeS companies and leading MNCs are driving demand for quality office space.
Rental income is also being viewed as a steady and safe source of earnings/returns by investors in commercial assets.
More REITs are also in the works and will expand the office space market.
Right from institutional investors and pension/sovereign funds to foreign firms, there is a major bidding war for a prime piece of the pie even at sky-high valuations in cities like Mumbai.
From Blackstone and Brookfield Asset Management Inc. from Canada to GIC Pte Ltd which is supported by the Singapore Government or Mapletree Investment Pte Ltd, they are all functioning as long-term investors who are placing steady investments on office space or rental assets which are somewhat insulated from the fluctuating real estate environment in the country.
Global realty investments in Indian realty with a majority of it for commercial spaces, will hit $10 billion over the next couple of years as per reports.
This is a sharp increase from approximately $5 billion invested in the segment last year.
More than $30 million sq. ft. was leased in the commercial office space category between January and June 2019 as per reports.
India is now being viewed by several global and domestic companies as the next big location for technology backed visions or worldwide operations.
Technology companies account for 90% of overall office space demand and they desire high-quality infrastructure for expanding further.
The office market surpassed 600 million sq. ft. by end-June 2019.
The top 3 commercial real estate markets are now Mumbai, Bangalore and the NCR (National Capital Region).
Institutional investors are looking at a bigger piece of the pie in the Indian commercial realty sector as they consider developers who can scale and are qualified.
Approximately 294 million sq. ft. may be provided by the commercial realty space for REITs from current office stocks and the value of the same may touch anywhere around $35 billion as per reports.
REITs have offered superior returns as compared to even stocks in several global markets like the United States. With India now taking the long road towards putting real estate assets into a structured financial framework, office spaces offer secure returns over the long haul. REITs are major game changers, offering convenient exits for institutional investors while boosting the country's image as a key office space market with suitable governance in place and adequate transparency. REITs will also be enabling HNWs (high-net-worth individuals) to invest directly in listed trusts in a scenario where several investors are backing out from the residential space. Institutional investors' ownership of real estate automatically ensures higher professionalism and better management.
K Raheja Corp is also working to file an REIT with Blackstone Group in the current financial year as per latest reports and Prestige Group is also planning a listing of its office space assets in several Indian cities in a year's time.
Future outlook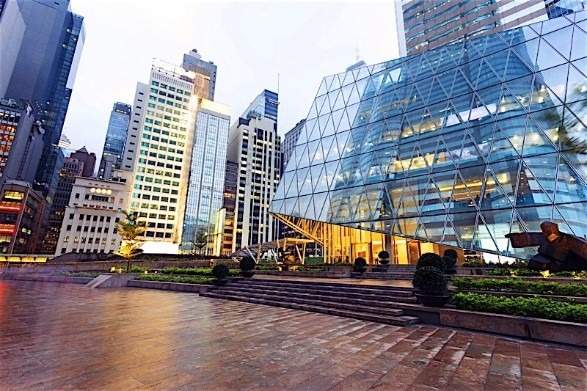 Experts highlight how there are approximately 40-50 developers of office space throughout major Indian cities while there are close to 2,000 or even more developers in the residential category in the MMR (Mumbai Metropolitan Region) alone as per reports. The office segment has received institutional capital while corporate clients have driven high demand along with spurring better project quality. They are in control here while developers have full control in the residential realty space.
Both developers and investors are now considering options for upgradation of current workplaces along with offering customer solutions which are wider as opposed to just purchasing or constructing assets. Corporate clients are now seeking bigger office spaces and global investors have helped Indian developers imbibe concepts of scalability and managing cash flows. The office space acquisition tally in Bangalore, as per reports, is almost the same as several global cities combined. Fortune 500 entities have expansion plans and will not adjust with regard to corporate governance which will lead developers towards adopting a more organized path. Demand for commercial real estate has gone up due to factors like swift migration, urbanization and population growth across metro cities.
More trends worth noting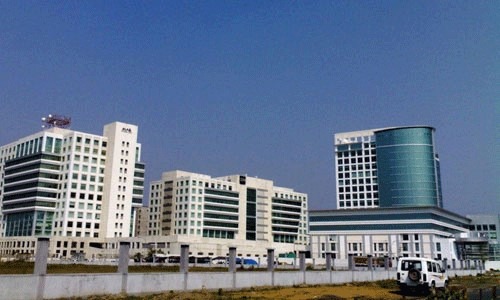 Blackstone Group LP is expected to cross $6 billion in property investments in India while several worldwide private equity players are considering diversification into the logistics segment. Salarpuria Sattva and Blackstone Group has already purchased the Global Village Technology Park at Bangalore spanning 100 acres for a whopping Rs. 2,800 crore or roughly $390 million from Coffee Day Enterprises Limited. The investment share of Blackstone Group here is close to $275 million.
Blackstone has had a stellar year in 2019 with the first REIT being listed and multiple big-ticket deals taking place. It is also planning another REIT with K Raheja Corp. Blackstone, as per experts, is a first-mover in the office space segment and it has had a long journey till now with its partnership model with local developers. Blackstone commenced purchases of office space assets in the year 2011 although it entered into the very first realty deal in the country in 2008. Brookfield Asset Management Inc. already has AUM (assets under management) in less than 5 years of a whopping $4 billion in the country. Its commercial office space portfolio has already touched almost 30 million sq. ft. GIC Pte Ltd from Singapore has committed close to $4-5 billion in Indian real estate.
Blackstone is considering warehousing and logistics sectors along with investments in residential, office and retail categories. Blackstone is also purchasing industrial warehouse assets for $18.7 billion from Singapore based GLP Pte. Data centres and industrial centres will be a major play for commercial real estate investors in the near future as well according to reports. Brownfield transactions are also being considered by Blackstone at the moment.
The Group will also be acquiring the remainder (50%) of the stake in Indiabulls Real Estate's commercial space portfolio for Rs. 4,420 crore as per reports. It had bought 50% of this portfolio earlier for a whopping Rs. 4,750 crore last March. This covers rights to BLU in Worli, Mumbai and also assets in Sectors 104 and 106 at Gurgaon. The portfolio also has Indiabulls Finance Centre and One Indiabulls in Prabhadevi and Lower Parel. Another asset in NCR (National Capital Region) will also be inked in a deal between Indiabulls and Blackstone Group which could be worth close to Rs. 700 crore.
Office space absorption in India
Office space absorption figures also indicate the growth of commercial real estate in the Indian market which should be heartening for developers and investors in this segment. Here are some of the key aspects worth noting.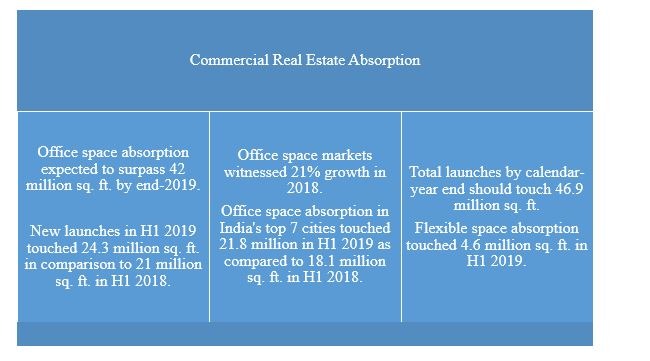 City-Wise Absorption of Office Space (2018)
Mumbai- 17.1%
Delhi-NCR- 16.03%
Bangalore- 33.07%
Hyderabad- 8.37%
Pune- 10.32%
Kolkata- 5.43%
Chennai- 9.60%
Flexible space absorption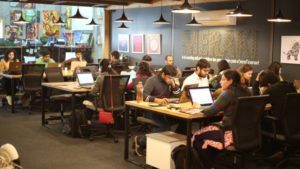 In a clear indication of flexible space absorption or the predominance of co-working spaces in India, the overall absorption in this category touched a whopping 4.6 million sq. ft. in H1 2019 as compared to 3 million sq. ft. in H1 2018. Bangalore contributed close to 30% of overall leasing by operators of flexible spaces.
The flexible workspace category comprises of managed office spaces, co-working spaces, hybrid spaces and business centres. The small and medium sized deal count, covering 20,000-1,00,000 sq. ft. increased to a handsome 61% in H1 2019 as compared to 52% in H1 2018. The large sized deal count increased by 13% in H1 2019 as compared to 6% in H1 2018. These deals cover more than 1,00,000 sq. ft. as per reports. Experts feel that India is one of the biggest markets in the flexible space segment in the Asia Pacific and investments should go up in the sector even more in the near future, going forward. Office stock is expected to increase to 1 billion sq. ft. by end-2030 from mid-2019's tally of 600 million sq. ft. while flexible space will account for 8-10% of total office stocks according to reports.
Flexible space stocks also surpassed 50 million sq. ft. throughout leading Asia-Pacific cities in Q1 2019 and this crossed 20 million sq. ft. in India alone which indicates a major growth category for the commercial real estate segment. These operators are now coming up with personalized enterprise services/solutions which is helping them keep office space tenants for the long haul. This will keep drawing more big corporates towards the segment going forward.
All in all, commercial real estate seems to be defying any lull in the market and the trends are expected to continue for the foreseeable future with renewed interest from corporates, better ease of doing business and the ever-rising prospects of India as one of the world's strongest economies.