Bangalore has always been one of India's foremost markets for residential and commercial real estate. The Garden City has evolved tremendously over the years, transforming into the country's biggest IT and ITeS hub along with being a hotspot for start-ups and also one of the fastest-growing Indian metros on parameters like infrastructure and social amenities. Steady demand for residential housing has characterized Bangalore over the years.
The influx of professionals from other parts of the country for work/employment opportunities has kept housing markets ticking in Bangalore along with growing disposable incomes and aspirational desires of the millennial generation. 2020 promises to be a good year for the Bangalore real estate market. Here's taking a look at some of the major things that have been dominating headlines in recent times.
Bangalore continues witnessing steady growth in real estate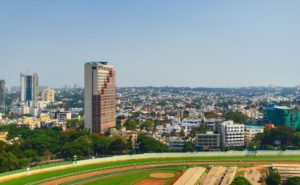 As per several reports, overhang of unsold residential inventory in India's top 7 cities has come down to 30 months as of Q3 2019 (calendar year) in comparison to 37 months in unsold inventory overhang witnessed in the same period last year. As per reports at this time, Bangalore had the lowest levels of unsold inventory overhang at only 15 months. In comparison, the National Capital Region (NCR) witnessed approximately 44 months of residential inventory overhang as per studies.
By unsold inventory overhang, the number of months required for selling/clearing off current unsold stock of housing units is indicated. Any inventory overhang between 18-24 months or slightly lesser is taken to be an indicator of a healthy market. This clearly indicates Bangalore's relatively stable housing market as compared to many other Indian cities. In fact, demand for real estate has only gone up with time which is evident from how unsold inventory overhang came down to 15 months in Bangalore as compared to 19 months in the year-ago period according to reports.
Puravankara Limited to add to Bangalore skyline with mega project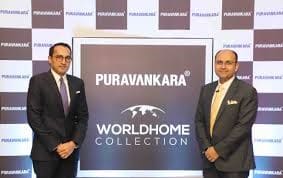 Puravankara Limited has launched its ultra-luxurious residential brand named WorldHome Collection which will be a niche offering at a higher price point. The first project under this brand will be launched at Thanisandra Road in Bangalore. Other projects will also launch in metros like Chennai and Mumbai under the umbrella of this new offering. Puravankara has come up with an uber-luxury venture in Bangalore at a time when this segment is witnessing a major slump in the rest of the country. This indicates its confidence in the Bangalore housing market.
What will appeal to Bangalore homebuyers at this project are the tech-enabled housing units with better quality of water and air purification. Puravankara is one of Bangalore's oldest and most reputed real estate players, selling premium housing units and affordable units under the Provident Housing Limited brand.
Embassy Group to jazz up Bangalore Airport area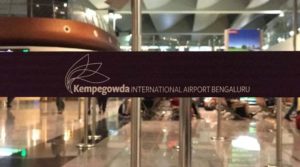 In a major boost for residential and commercial real estate in and around the Bangalore International Airport, Embassy Group, one of the city's biggest real estate companies, has bagged the mega tender floated by BIAL (Bangalore International Airport Limited) for establishing a new entertainment zone at the Airport by investing more than Rs. 100 crore. The tender has been won in collaboration with event organizer Phase 1 Experiences.
This consortium will be developing infrastructure for entertainment at the airport where Live Nation will be functioning as the project consultant. There will be a mega dome for 9,000 people at this entertainment zone for catering to mega-events and concerts along with separate dome for corporate gigs up to 2,000 people. The new venue will aim at replicating the success of famous global concert arenas such as the O2 Arena in London and Madison Square Garden in New York.
BDA recovers land in Nagawara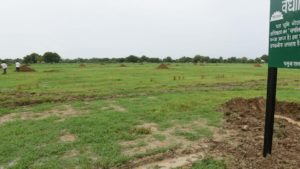 As part of its anti-encroachment initiative, the BDA (Bangalore Development Authority) has recovered land in Nagawara in north Bangalore which is worth approximately Rs. 300 crore. This land is part of 6 acres and 3 guntas that the BDA acquired in the year 1988 for formation of HBR Layout's second stage. The Hennur Bellary Road Layout is a key residential community developed by the BDA under the Sarvagnanagar constituency. BDA officials have stated that an acre and 27 guntas were acquired for Ring Road formation and the balance was kept for formation of this residential layout.
This is the largest such drive undertaken by the BDA in terms of the value of land that has been recovered. BDA is undertaking The Operation Drive project aimed at recovering encroached properties owned by it which are valued at approximately Rs. 5,000 crore. The latest move will be a major boost to real estate in the area if the BDA plans major infrastructural and residential projects on the land that it has recovered post demolition of encroachments.
Urban mobility and infrastructure to boost Bangalore real estate in 2020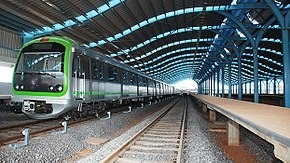 Experts feel that Bangalore real estate may receive a significant boost in 2020 due to better urban mobility and infrastructural growth. 2020 is expected to usher in better connectivity and less painful commuting experiences for residents. Multiple projects by the BMRCL (Bangalore Metro Rail Corporation Limited) and SWR (South Western Railway) should improve things while BMTC (Bangalore Metropolitan Transport Corporation) is also expected to play its part.
Real estate markets in several areas will get a major boost from the expansion of the Namma Metro after a cooling-in period of 3 years. August 2020 should witness the Yelachenahalli-Anjanapura Township line becoming fully operational, covering 6.2 kilometres in all. The metro railway line between Challaghatta (near Kengeri) and Mysuru Road should also start functioning from October this year. This will enable better connectivity for those residing in south-west and south Bangalore while boosting real estate markets in these zones. BMRCL has also announced extension of train timings from 11.30 PM to 12 AM with effect from 1st January, 2020. Feeder bus services will also be extended in sync with the timings of the metro network.
50 trains on the Green and Purple lines will get 6 coaches by March this year which will enable them to carry up to 2,002 people each. The daily rider count of the Namma Metro should also go up significantly this year as a result. Work should commence this year on the Silk Board- KR Puram-Kempegowda International Airport line. The Union Cabinet may also approve the 148 kilometer suburban railway network with 57 railway stations this year, in a massive boost for connectivity and real estate micro-markets in peripheral zones of Bangalore. Work will go on for doubling the Byappanahalli-Hosur and the Channasandra-Yeshwantpur routes and quadrupling of the Cantonment-Whitefield portion. A halt railway station may be readied by end of January in proximity to the Bangalore International Airport. Congestion will be lowered at the KSR Bengaluru City railway station due to the start of operations at the third coaching terminal in Byappanahalli.
Satellite Town Ring Road to be another real estate boost for Bangalore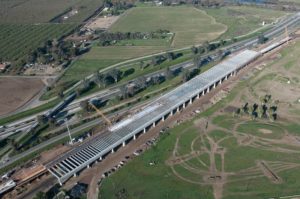 The Satellite Town Ring Road or STRR will be another massive boost for Bangalore real estate. This project will relieve congestion in the city by offering a new bypass for intra-city and inter-city freight traffic, enabling heavy vehicle moment along the city's peripheries without entering the main city. This project could boost real estate markets greatly in peripheral zones in and around Bangalore.
The project will cover 204 kilometres and will connect 12 peripheral towns and many of these towns will be developed as major satellite towns and economic hubs in the future. The Satellite Town Ring Road Planning Authority has already been set up and will develop 1,019 square kilometres across 331 villages and 12 towns. These towns include future growth areas like Hoskote, Devanahalli, Dobbasapete, Tattekere, Doddaballapura, Attibele, Sarjapura, Sulibele, Kanakapura, Anekal, Magadi and Ramanagara. Work has commenced for the first phase and will cover 82 kilometres going through the Ramanagara and Bengaluru Rural districts with 22 key settlements present along this stretch.
Real estate will grow in these satellite zones with more new townships expected to be built over the next few years. Several agricultural lands will be converted into industrial and residential land for construction. New projects will come up and abundant availability of land may herald the next big real estate opportunity for Bangalore's developers along the Satellite Town Ring Road. Commercial and residential real estate markets will naturally get a boost in these zones while land usage changes will herald in higher land prices, particularly in zones with decent connectivity. There will be better physical and social infrastructure built in these areas as well owing to the STRR.
All in all, Bangalore's real estate market looks set for a stellar 2020 backed by growth trends in 2019 and multiple new infrastructure initiatives and developments on the anvil.