Delhi is following the footsteps of Mumbai, (the erstwhile Bombay) and the days are not very far off when you will find Delhi bearing resemblance to Mumbai or, for that matter Gurugram, with towering high-rise luxury apartments dotting the skyline of the capital's horizon.
A few leading and renowned developers have chosen Delhi for launching their luxury high-rise residential projects. In a quest to go upmarket they have designed high-end apartments with contemporary amenities that will appeal to the exclusive taste of customers. (For details refer to the table below)
NEW LAUNCH LUXURY HIGH RISE PROJECTS WITHIN DELHI
Project
Developer
Location
Micro-Market
Unit Configurations and Size
Total No:of Units
Project RERA Reg. No.
Project Status
Godrej South Estate Okhla
Godrej Properties*
Okhla, Delhi
South Delhi
2-3-4- BHK Apartment from 861 Sq. Ft. to 2040 Sq. Ft.
380
DLRERA2019P0003
New Launch
Godrej Platinum Okhla
Godrej Properties*
Okhla, Delhi
South Delhi
2-3-4- BHK Apartment from 1500 Sq. Ft. to 3800 Sq. Ft.
NA
NA
New Launch
Sky Mansion
Risland Holdings
Chattarpur
South Delhi
3 & 4 bedroom apartments and penthouses
160
DLRERA2018P0014
Early Stage of Construction
Tata Value Homes New Heaven
Tata Housing
Sec., 37, Bahadurgarh, Delhi
West Delhi
2-3- BHK Apartment from 1296 Sq. Ft. to 1917 Sq. Ft.
NA
NA
New Launch
The reputed Godrej Properties, a Godrej Group company, one of India's largest business conglomerates, has launched two luxury high-rise residential projects within Delhi i.e.,  Godrej South Estate Okhla, and Godrej Platinum Okhla both in Okhla, Delhi.
Some of these newly launched projects are going to change the way modern lifestyle has been perceived till date. With contemporary designs and modern amenities provided at these projects, it will be an ideal investment prospect for investors, apart from those intending to purchase apartments for residing here.
Godrej Platinum Okhla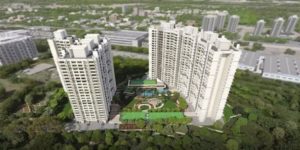 Risland Sky Mansion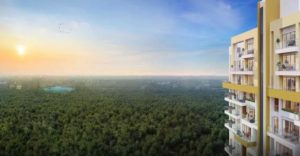 Delhi Development Authority (DDA) has last week, announced clearing residential plots under DDA for construction of group housing societies. These plots will be e-auctioned to financially sound entities for purchase of these auctioned lands and development of housing projects by them. With this announcement being made, it is very likely that the national capital will witness more such residential projects coming up in the immediate future.
These new high-rise luxury projects are also going to change the preference of would be home homebuyers. These buyers, who had a preference for contemporary apartments rather than independent houses or for that matter those who preferred modern apartment over independent floors and were willing to move out from the national capital to even as far as the NCR, are now going to be attracted to these modern apartments in these luxury high-rises. Despite the general slowdown in the realty market, the real estate business has witnessed some demand being generated from the section of such homebuyers, especially those with the propensity and funds to purchase it. Some sample cases, given below, goes to prove exactly that.
Demand for Luxury apartment in Delhi on the rise
There are newer buyers coming forward when it comes to luxury apartments in New Delhi. Many buyers are scouting for high-rise apartments as opposed to bungalows or independent houses which are considerably more expensive and lack amenities provided by developers at new-age residential projects. Many Delhi homebuyers have marked preferences for apartments with these modern amenities although shifting to other parts of the NCR is not feasible for many of them.
As per experts, Delhi continues to be a coveted residential destination for prospective buyers since inventory of new projects has been restricted over several years. However, interest has revived in terms of new luxury real estate projects in Delhi. Many of these new projects are equipped with luxury facilities like tennis courts, swimming pools, spas, gymnasiums, playing zones for kids, open spaces and smart home facilities including sensors and easy controls for lights and air conditioning. These projects are tailored towards HNIs including business leaders, corporates and industrialists who desire to live in prime South Delhi and such coveted locations. Many aspiring buyers are those who have previously resided in plush farm houses or old bungalows but find maintenance to be a major hassle in the current scenario. Many of these buyers are also drawn towards these projects due to the lure of community living as per experts.
There is a ready evolution of the luxury housing market in the National Capital with people preferring ready to move in properties and those nearing completion. Customers are already willing to pay more if they view projects which are already being built or nearing completion. Most of these projects which are ongoing or about to be developed soon, have prices going upwards of Rs. 2-3 crore and even more. There are mid-range projects in the L-Zone, Dwarka area as well. This area is located strategically between the Airport, Dwarka and Gurgaon and is a hotspot for homebuyers. As per reports, 20,900 housing units were launched in this area till date from the year 2013 onwards. The prices in this region are comparatively more competitive and this has drawn several buyers over the years.
All in all, luxury housing has revived in New Delhi and the trend seems to be on an upswing as per several experts.