The National Capital Region (NCR) is the lifeblood of the North Indian real estate market and one of the most vital housing markets in the entire country. The key cities that account for a majority of housing sales in this region are Gurgaon and Noida along with Delhi and Ghaziabad. However, while Ghaziabad is a rapidly developing real estate market, Delhi is somewhat saturated owing to lack of ample space in the city proper zones for development of new projects. Of late, there has been a surge in redevelopment ventures across prime markets in South Delhi which has led to decent growth.
Here's taking a look at some of the key market trends at the moment in the NCR and how 2020 looks like for this crucial housing market.
Gurgaon becomes most preferred city for rental investments
Rental housing is a fast-growing segment within the umbrella of residential real estate and a favorite category for investors. Studies have shown that Gurgaon is the most preferred city when it comes to renting out housing units. This has made it the top pick for rental investments in the country as per several reports. For investors who are seeking steady and growing rental income from residential property investments, Gurgaon may be the best option in Delhi-NCR.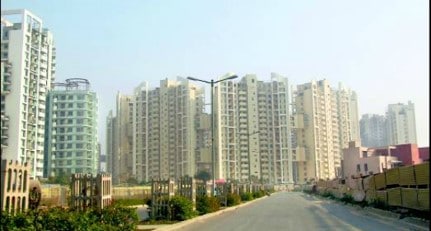 Yields from rentals in Gurgaon have touched 3.5% which is higher than 3% which is the national rental yield average threshold. For Noida, the rental yields are also good at 3.2%. However, this falls sharply to 2% in Greater Noida and 2.2% in Delhi. Rental yields have been stagnant for a sizable period of time across the nation at an average level of 3% in spite of growth in demand for rental housing investments. Gurgaon has managed to buck the trend with solid growth in recent months and there are higher yields coming from mid-income and affordable housing units. However, rentals are also being influenced by several factors including the type of the housing unit, the brand of the real estate developer, location and so on.
However, ultra-luxury and luxury housing units are not performing excellently with regard to rental yields. A major chunk of tenants in key metro cities like Gurgaon are in the salaried professional category. Growth of the IT and ITeS sectors have not only contributed towards commercial real estate growth in Delhi-NCR but has also spurred higher migration to major cities like Gurgaon. Gurgaon housing units offer superlative rental returns since the city is the best location for people who have transferable jobs and are on the move at all times courtesy their positions in the private sector. Gurgaon is located near the IGI (Indira Gandhi International) Airport and developers in the city offer projects that cater to evolved tastes. Affordable housing rentals are also quite competitive here. The appreciation of property rates in Gurgaon is also higher than other cities in NCR as per studies. The growth of rental housing is a natural development in the recent scenario where almost half of property investors in the National Capital Region (NCR) prefer earning rental income from their assets.
NCR real estate market to get relief from AIF
The Alternative Investment Fund (AIF) established by the Central Government will be providing last-mile funding for real estate projects which are incomplete or have stalled. This fund of Rs. 25,000 crore will provide major relief to the real estate market in the NCR and MMR (Mumbai Metropolitan Region) as per studies. This fund has already raised a sum of Rs. 10,530 crore in the first round and most of the enquiries received for deployment of the same, have been garnered from NCR and MMR as per reports.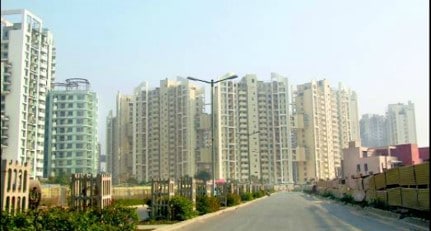 14 financial institutions have already committed towards capitalizing this fund. SBICAP Ventures, the alternative asset manager, had achieved closure of the SWAMIH (Special Window for Affordable and Mid-Income Housing Fund) at a sum of Rs. 10,530 crore. This drew interest from the Indian Government along with HDFC, LIC, SBI and other public sector banking entities. Supertech, the real estate firm in NCR, has already requested Rs. 1,500 crore from this stress fund for completion of 12 ongoing residential projects in Noida and Greater Noida, Gurgaon and the Yamuna Expressway. These projects have 20,000 apartment units in all. The AIF will similarly help other developers in the NCR, complete pending projects and deliver more housing units to customers.
This will boost customer sentiments and offer relief to thousands of buyers who were stranded with investments in projects that are either stuck or incomplete.
Sohna Road becomes major realty hub in Gurgaon
Sohna Road is one of the hottest real estate markets in Gurgaon at present and is poised to drive a major chunk of the city's realty growth in the near future according to experts. Sohna Road is one of the city's major commercial hubs and employment generators with key office zones including Udyog Vihar and Cyber City and it is well linked to other parts of the NCR and Gurgaon through the Golf Course Extension Road, National Highway 48 and Netaji Subhash Marg. Sohna Road offers residential real estate units in the mid-income range and also premium housing units while there are ample options for luxury and ultra-luxury projects here as well.
Sohna Road is located approximately 22 kilometres away from the IGI Airport while the nearest railway station is 10 kilometres away from it. NH-48 can be accessed within a 5 kilometer radius as well. Sohna Road offers well-developed infrastructure for residents in addition to excellent connectivity. It is well connected to educational institutions like DAV Public School and GD Goenka Public School along with hospitals like Medanta along with shopping malls like the Raheja Mall, Omaxe Gurgaon Mall, Omaxe Celebration Mall and Ninex City Mart among others. These factors have spurred demand for residential property on Sohna Road in recent times.
Noida housing market to benefit from Jewar Airport
The biggest infrastructural development for the NCR has been the development of a new international airport at Jewar in Greater Noida. This move will definitely boost real estate growth in Noida across both residential and commercial segments. This will lead to growth in commercial activity for the entire region, making it more attractive for MNCs and leading corporates vis-à-vis Gurgaon. Demand will steadily increase for commercial spaces while several MNCs may invest in this region. With an international airport, Noida will finally be at par with its slightly better placed NCR sibling, Gurgaon. NASSCOM is already holding discussions with the State Government for promoting Noida as the next big investment destination.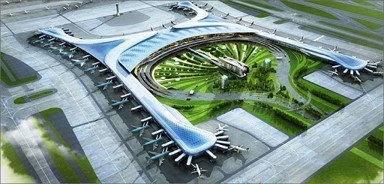 The contract for developing and operating the Jewar Airport was bagged by Zurich Airport International. This airport will cover a whopping 5,000 hectares and the first phase is expected to be completed by the year 2023. This Greenfield airport, which will be situated around 100 kilometres away from the IGI Airport at Delhi, will be spurring sizable economic growth for Noida and Greater Noida. It will lead to growth in commercial real estate demand along with boosting the retail sector. Office spaces will be absorbed faster by companies since rentals are still comparatively lower than Gurgaon and New Delhi. Real estate developers will also launch new projects in areas near the Jewar Airport.
Residential real estate markets will witness growth along the Noida-Greater Noida Expressway and Yamuna Expressway and several companies have already finalized their plans for future investments in this belt.
Raheja Developers launches commercial plots for SCOs at Gurgaon
In a major move that will boost the real estate market in Gurgaon, Raheja Developers has confirmed the launch of commercial plots suitable for SCOs (Shop Cum Offices) at Sectors 83 and 84 in Gurgaon. This is the first such project by a private developer that has been approved under RERA. What makes it interesting is that Raheja Developers will launch many such SCO markets in the city of Gurgaon over the next few months as per reports.
The company is betting on the New Commercial Plotted Colony Policy for SCOs of the Haryana Government. The offering from the company is the same as markets at other zones of New Delhi like South Extension, Greater Kailash and Khan Market among other zones. Sector 29 SCO Market is another such initiative developed by the Government of Haryana. The project covers 2.81 acres and will be offering 50 sq. m plots along with 75 sq. m and 115 sq. m options. There will be top-notch facilities and other infrastructure in tandem with flexible payment plans. The project site is strategically positioned near the Dwarka Expressway and National Highway 8. It will cater to more than 1 lakh residents in nearby areas. Buyers can develop SCO plots in basement+ground+4 layouts as per the Government's approved design.
Going by these developments, it is safe to say that 2020 looks quite promising for the NCR real estate market with good growth expected in both Gurgaon and Noida as per industry experts.