Gurgaon has become one of the favorite location for many multinational firms.  With the increasing commercialization in this part of the country, many of the corporates are shifting their head offices here. Have a look at some of the trendy corporate offices in Gurgaon:
Microsoft – Gurgaon Offices
The Microsoft office in Gurgaon is a futuristic workspace created with Indian ethos. The workspace is designed keeping in mind the guidelines of "Microsoft's Global Workplace Advantage Program". The office space has 60 meeting rooms of various sizes which are used for different purposes like phone rooms for individual conversations, focus rooms, meeting rooms for brainstorming session, breakout and relaxation zones. Quiet zones are created in the office for serious discussions and individual work.
Harley Davidson's India Headquarters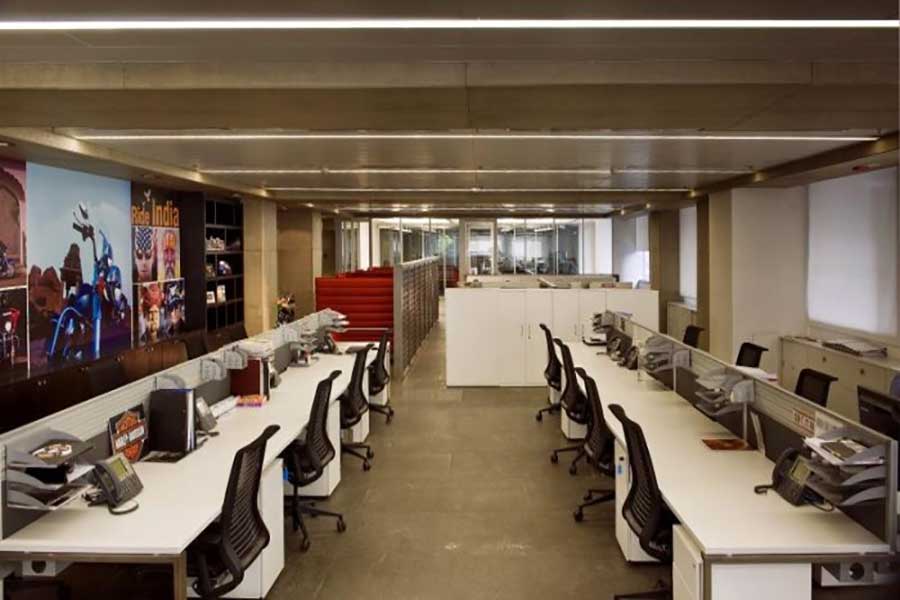 Designed by Morphogenesis, an award-winning architecture firm, the Harley Davidson office in Gurgaon office has been conceptualized based on the brand name. The entire office has the colors of office logo, motorcycle designs to revive the brand identity. The workspaces have interactive atmosphere with local design elements like perforated walls for partition.
Tulip Infratech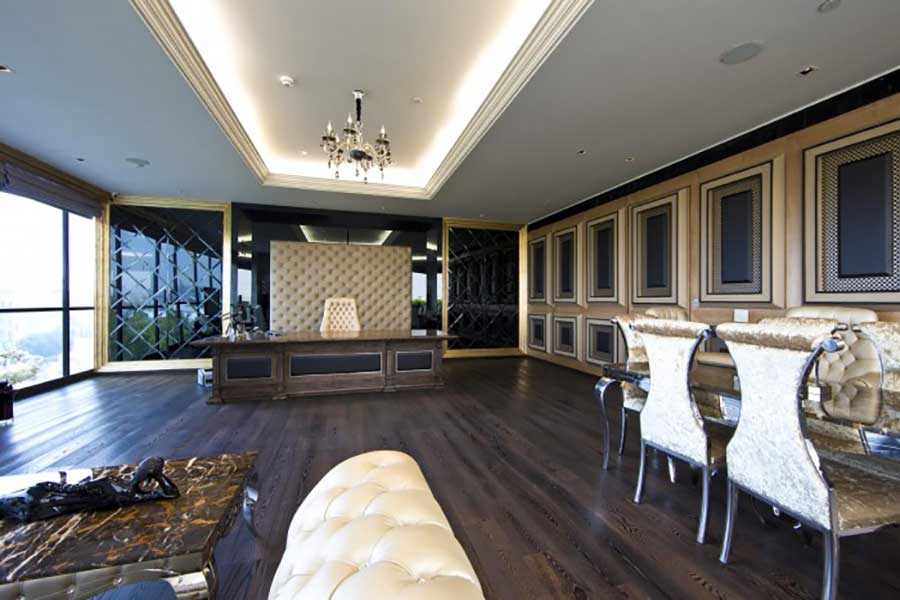 Tulip Infratech, a real estate development firm has gotten its beautiful office architecture designed by Design Cosmos. They have broken the traditional office interiors by adding modern design and colors to their office. The entire office space is spread in 25800 sqft with 4 floors. Each floor is dedicated to a specific department and the entire top floor has been converted into a cozy cafeteria for informal gatherings and breakouts.
Boston Consulting Group – Gurgaon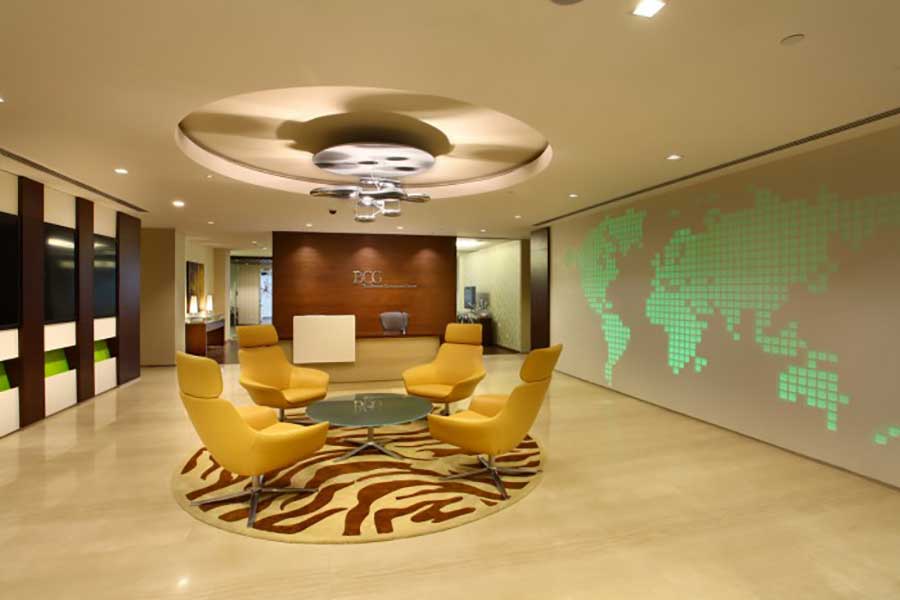 Designed by Adrianse Group, Boston Consulting Group has its new office located in Gurgaon with ultramodern workplace using some of the innovative technology tools available. Spread in an area of 50,500 sqft, the office space is light, airy, flexible and sustainable which reflects the organization culture BCG. The designers strived to create a smart and futuristic workplace with architecture components like cellular and open team rooms, enclaves for private meetings and enclosed conference rooms. The breakout area called as BCG Greens has been given the shape of golf greens.
Image Source: www.descroll.com, www.officedesigngallery.com, www.architecturelive.in