Mumbai's real estate market has been in a state of flux with several new micro markets attaining coveted positions amongst prospective homebuyers with regard to transforming into popular housing markets. Thane is one of the fastest-growing real estate markets in Mumbai and the property market here may get a huge impetus with a major connectivity announcement.
The Maharashtra State Cabinet has officially cleared the proposal for setting up a metro line of 29 kilometres for Thane. This will be executed by Maha Metro on the behalf of the Thane Municipal Corporation according to reports. The Chief Minister's Office has reportedly issued its statement that this project will require four years to be finished while the entire cost is expected to be roughly around Rs. 13,095 crore as per reports.
Vital details to know about the Thane Metro
The Thane Metro network will revolutionize connectivity in the city upon its completion and will certainly boost commercial and residential development alike here. The real estate market is expected to witness greater demand for residential and commercial units located near or along the metro route that has been finalized for development. This announcement should also bring in more real estate developers to this belt for premium project development.
Here are some of the key details that have been released about the upcoming Thane Metro so far:
The metro stretch in Thane will be majorly elevated and will be covering a total of 29 kilometres as per reports.
2 kilometres will be underground however out of this tally.
Eknath Shinde, Thane's Guardian Minister, has reportedly stated that the proposal for the metro has received approval from the Maharashtra State Cabinet.
The project will help in decongesting traffic observed in hugely populated and crowded zones of Thane.
The metro project will comprise of a total of 22 stations.
The daily rider count is expected to touch a whopping 5.76 lakh people once the entire stretch has been officially commissioned.
As per reports, metro fares may hover between Rs. 17 and Rs. 104 along the route.
The Thane Metro will be starting its journey from the New Thane metro station which is situated in the old city zone and it will be linked to the Wadala-Kasarvadavli Metro as well. This link will be coming up at Dongripada and the New Thane station.
There will also be a link provided at Majiwada Junction to the Thane-Bhiwandi-Kalyan metro network.
The roofs of metro stations will provide adequate space as per reports and close to 10 lakh solar panels will be fitted here.
These will ensure provisions for a whopping 65% of the entire energy needs of this metro network as per officials.
The intercity metro route will help citizens to easily commute to various parts of Mumbai while it will help citizens who are going to neighbouring cities via the inter-modal routes.
The biggest benefit is that the metro route will be linked to the main lines and this will spur fast real estate growth and other supporting infrastructure development throughout Thane.
There will be stations between New Thane and Thane, linking areas like Shivaji Nagar, Dongripada and Balkum among others.
Thane real estate market- should you invest?
Of course, with the announcement of this major metro project, the Thane real estate market is poised to benefit greatly. Already, Thane is coming up as a key market for real estate investments with several prime projects being developed in the city. There are premium projects in Thane West which is one of the hottest realty hubs in the city at the moment. Some of these include the likes of Lodha Amara, Rustomjee Urbania Azziano L Wing and Piramal Vaikunth Vairat among others. There are several residential projects that are coming up along stretches like the Ghodbunder Road which is a major connectivity lifeline and other parts of Thane in recent times.
The metro project will transform connectivity, lower traveling time and increase real estate values along the entire route and near it as per expectations of industry watchers. This could be a shot in the arm for the real estate market in Thane, considering the fact that GST rates have just been cut by the Government on affordable housing units and under construction properties alike while the Union Budget 2019-20 has proposed a slew of measures designed to boost the housing sector in the country.
Thane is witnessing sizable demand for 1 BHK and 2 BHK apartments and even studio apartments in the luxury and premium segments along with mid-range categories. Affordable housing ventures may also gain some momentum this year on the outskirts as per experts. Thane is already becoming the preferred location for several leading banking and financial services companies and IT and ITeS biggies who are making the shift here from Mumbai along with several other corporates and MNCs. This will naturally lead to commercial real estate growth in leaps and bounds over the next few years while it will rub off positively on the residential housing segment as well. Thane is comparatively affordable as compared to Mumbai which is one of the costliest housing markets in the country and is well linked to the eastern and western suburbs of Mumbai and also Navi Mumbai.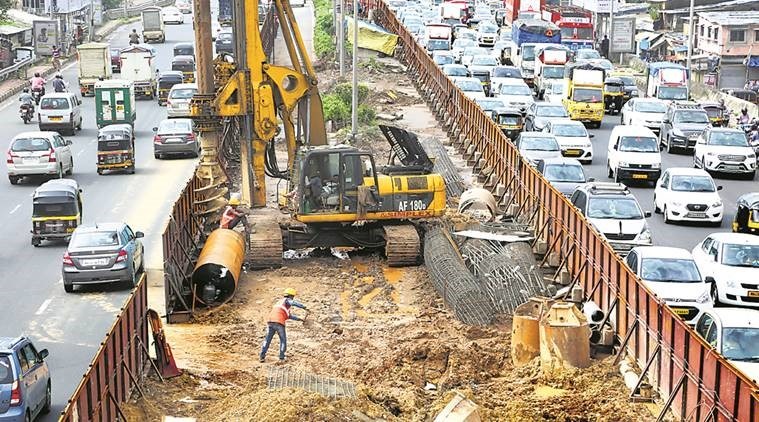 Thane offers cosmopolitan lifestyles complete with shopping malls, educational institutions, restaurants, hospitals and all other amenities in addition to amusement parks, botanical gardens and beautiful riverside promenades for residents. Thane is home to several beautiful lakes and some of its major attractions include the Kelwa Beach, Masunda Lake, Kanheri Caves, Sanjay Gandhi Park, Kopileshwar Temple and many others. Thane offers good connectivity through its link to the National Highways 3 and 4 and the National Highway 8, Eastern Freeway, SCLR, Ghodbunder Road, Mumbai-Nashik Highway, Thane-Belapur Road and JVLR. The Mumbai-Pune Expressway can also be accessed nearby. There is good railway connectivity through the Trans-Harbour, Central and Thane-Panvel railway lines. The airport is also 27 kilometres away from Thane. Thane definitely makes for a good investment option in the current scenario, particularly when metro connectivity has been confirmed for the city.