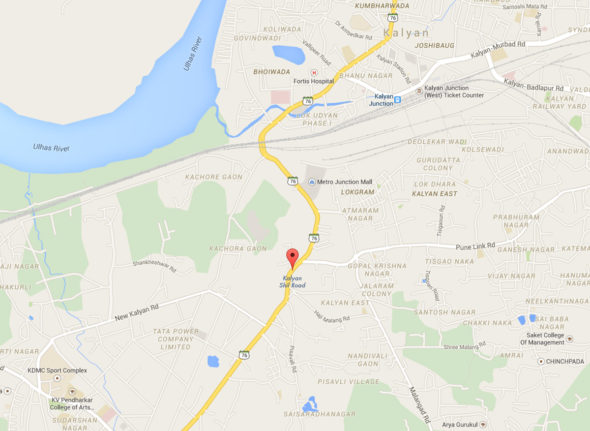 Location is the most important factor in real estate. The second most important factor is infrastructure. The area around Kalyan-Shil Road, wins on both factors. Geographically, the area along the Kalyan-Shil road is strategically located. It connects all the major areas in and around New Mumbai. It is a getaway to Airoli Mindspace, Mulund, Vashi and Thane. It connects Kalyan and Dombivali. Khargar and Panvel are easily accessible form there and so is Mumbra and the old Agra highway. The metro is coming up and so is the monorail. The work on the Bhiwandi – Kalyan – Shil Phata Expressway that will connect the Mumbai Pune Highway (NH 4) at Shil Phata and the Mumbai – Nashik Highway (NH 3) at Bhiwandi is well underway.
Affordability is another factor that lends itself to this area. However, it surely isn't the only factor. This area is seeing major infrastructure development. Also, the fact that there are huge open land banks available (something that is not there in Mumbai any more) works in its favor. Developers like Lodha have already bought 5000 acres in the region and are planning to go for more. All A Grade developers, like Dosti, Lodha, Omkar are building townships here. In fact this will be the first sustainable planned town in Navi Mumbai. There are huge projects of gated communities coming up, with apposite planning. This area is also seeing planned infrastructure development that will take into account vehicle movement for the next 50 years. Both these things are happening simultaneously, complimenting each other.
A lot of companies are buying commercial space here leading to an increase in the residential market as well. As we have seen in case of Airoli and Powai, where huge IT parks have been commenced, the movement of populace is where there is business. Employment opportunities will see a sharp rise in the next decade and so will the demand in the real estate space. It is a great time for investors to put their money in this region right now when you can buy a flat for INR 4,000 per sq ft. We expect the prices to rise to INR 15-16,000 in the next couple of years.
As the very feature of a sustainable township is the countless amenities it provides and their accessibility, this place is perfect for retirement and old age home set ups. This area is abound by huge parks, golf space and other recreational places. There will be more space to walk, to live. One can easily commute without much hassle and some really good hospitals are available in the area. This place will be a wonderful confluence of the young and the old, making it a great place to invest in.