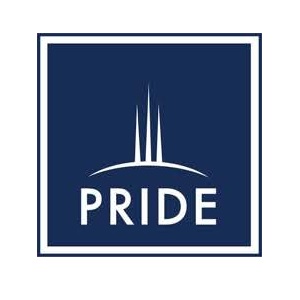 The Pride Group is a well known and highly reputed property development conglomerate that is known for its engineering expertise, bold designs and professionalism. Pride Developers has earned a reputation for quality and excellence and was founded in the year 1995. The company is spearheaded by Arvind Jain and D.P. Jain.
The portfolio of Pride properties encompasses both residential and commercial projects in addition to IT Parks and specially tailored office complexes. The Group also has a significant presence in the luxury hospitality space and has the huge Pride Hotels chain across India. The first Pride Hotel was started in the year 1988 in Pune. The cumulative tally of Pride projects covers more than 10 million sq. ft. delivered in Pune and Bangalore and more than 40 million sq. ft. being developed across multiple real estate categories. There is an SEZ and mega-township in Pune on the anvil as well. The Group has a significant presence in the Pune, Mumbai and Bangalore real estate markets.
Why Pride?
All Pride residential projects come with 4.5 star ratings from the Pune Municipal Corporation and LEED platinum certifications. The Group is focused on sustainable and environment friendly development. The Group believes in offering higher value through innovation and is known for its expertise when it comes to engineering and design. The Group implements formalized construction management techniques and has a continual feedback process which leads to greater efficiency and better time management.
The Group makes use of progressive business practices at all stages and makes use of the latest construction and design technologies in addition to thorough safety measures. The Group has a team of more than 500 skilled and qualified personnel who ensure seamless customer service, project development and delivery. The Group maintains high standards in terms of quality, engineering and customer service. The Group has always been the preferred partner for several global and local corporates, IT and ITeS companies and home buyers since its inception and has a solid track record of delivering projects on time without any compromises on quality. The Group maintains ethical business practices and transparency all throughout the project cycle.
Major Projects:
There are several landmark projects built by the Group over the years and the tally also includes a few Pride upcoming projects. Here's taking a look at a few of them:
Notting Hill- Inspired by the famous movie and the architectural and design aspects that came with it, this project is located at Sector 2 in the landmark Pride World City project and offers premium twin-bungalows and row houses in the European style against a lovely backdrop. With old world bliss and beautiful gardens to comfort residents, the project makes for a unique residential proposition and also offers amenities like personal elevators and swimming pools and decks
Park Royale- This ultra luxury project is located at Andheri East and spreads over 7 acres of natural greenery. The project offers top class amenities including a Jacuzzi, steam bath, swimming pool, gymnasium, club house, outdoor and indoor spaces for senior citizens, party zones, meditation and yoga areas and more. The project offers serene and soothing lifestyles to residents
Pride Crosswinds- This project spreads over 100 acres of natural greenery and beautiful countryside. The project offers luxurious villas with gorgeous views of the green putting lawns and the valley. These three level villas offer private pools with sun decks and home theatre zones. The villas have outdoor shower zones with rain shower heads and offer proximity to all necessary social amenities and facilities along with

Electronic City

and the Jigani Industrial Area