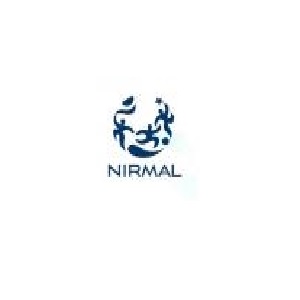 Nirmal Developers is a leading real estate company in Mumbai and is one of the top most companies in the sector. The portfolio of Nirmal properties includes more than 50 lakh sq. ft. across residential and commercial projects.
The current tally of Nirmal projects covers more than 10 million sq. ft. lined up for the coming years. The Nirmal Group has played a huge role in promoting and establishing Mulund as a prime destination both from residential and commercial perspectives. Nirmal Builders has played a huge role in branding the locality as the Prince of Suburbs and is known for its quality, reliability and innovation. The company was founded in the year 1975 by the Late S.P. Jain.
Nirmal Realty believes in sustainable development and has pioneered the concept branded lifestyle residences in India with the launch of projects like the first Sports-lifestyle apartments themed around the US Open complete with clubs and training academies in a partnership with the United States Tennis Association. The company has earned the ISO 14001: 2004 and ISO 9001: 2008 certifications by way of its design excellence and superior quality.
Why Nirmal?
All Nirmal residential projects come with premium amenities and facilities for residents. The company adheres to stringent quality standards for its projects and emphasizes highly on innovation and futuristic designs. The company is known for its commitment towards quality as per ISO standards and has considerable experience in the industry.
The company integrates superb fitness facilities into all its projects complete with coaching, training, health and fitness experts and campaigns. The company also believes in core values like integrity, trust, transparency and reliability above all else. The company is completely customer centric and emphasizes on 100% customer satisfaction.
Major Projects
There are several landmark Nirmal projects that have been developed over the years and the tally also includes several pioneering Nirmal upcoming projects. Here's taking a look at some of them:
Zircon- This ultra luxurious project goes up to 39 storeys in Mulund and offers lovely views and a highly strategic location right behind the Nirmal Lifestyle Mall. The project is immensely nature friendly and comes with premium amenities and facilities for residents in addition to a grand and majestic design that is hugely captivating to say the least. The lovely hill views are a major plus
Sports City- A landmark development in Thane and one of its kind, this project offers beautifully designed and luxurious living spaces around the finest sports facilities in the country. The entire township is themed around a sports and fitness based lifestyle and is an exclusive community of its kind. The project comes with the latest amenities and facilities complete with every sports facility conceivable!
Lifestyle City- Yet another landmark township developed by the company, this project is located at Kalyan and offers homes for 10, 000 families along with top class amenities and facilities. This township also comes with an integrated bouquet of 111 stores as part of the Lifestyle High Street project which offers multiple road facing retail, recreational, convenience, aspirational and social fulfillment