Ahmedabad is a burgeoning city that has an appealing blend of culture and commerce. While numerous museums, monuments and forts give it a cultural aspect, large industries & various MNCs provide commercial dimension. Ahmedabad, in conjunction with Gandhinagar also functions as an important administrative centre of Gujarat.
The Gujarat government has increased investment in modernization of city's infrastructure and one such investment is Sarkhej-Gandhinagar Highway (SG Highway). SG Highway is acclaimed as one of the fast growing destinations of Ahmedabad.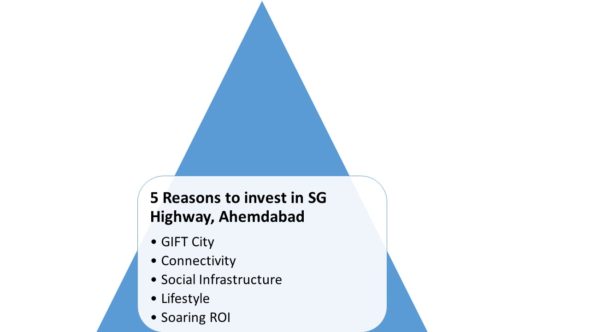 GIFT City:
Gujarat International Finance Tech (GIFT) City is an under construction establishment that is likely to cater to India's financial companies by providing world class infrastructure to global MNCs. It is estimated that would generate more than 5 lakh jobs that would require 5. 76 million square meter of real estate space (Including Commercial & Residential).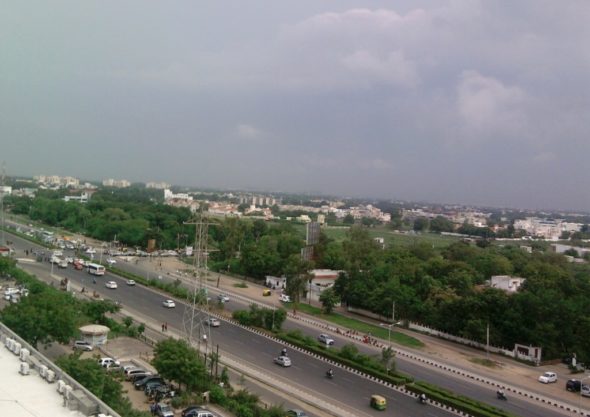 Connectivity:
SG Highway forms the major part of NH 8C that connects the city of Ahmedabad with Gandinagar, the capital of Gujarat. It starts from Sarkhej in Ahmedabad and ends in Chiloda near Gandhinagar. SG Highway is conveniently connected to Sardar Patel Ring Road, Ahmedabad Airport, Railway Network & proposed Metro (East-West Corridor).
Social Infrastructure:
The location is developing as one the finest locations having vibrant social infrastructure such as world class schools, hospitals & renowned hotels etc. Some of the prominent schools and hospitals are Global Indian International School, GEMS Genesis International School, Columbia Asia Hospital & Arihant Hospital etc.
Lifestyle:
SG Highway is a hub of various entertainment spots and shopping malls such as Iscon Mega Mall, Dev Arc Mall, Splash The Fun World & Wonderland Snow Park etc. Most of the malls cater to big shopping brands such as Lifestyle, Globus, Croma & Westside etc. Additionally, SG Highway is home to luxurious automobile brands such as Porsche, BMW, Audi, Triumph, Rolls-Royce and many more.
Soaring ROI:
According to Square Yards GIC, prices in SG Highway has appreciated by 10.45% in the past one year. (Between Q1-2015 and Q1-2016). The current price per Sq.Ft. is INR 3350. It is witnessing significant boom in realty sector and hence is acclaimed as one of the best investment opportunities in Western Parts of India.