Noida's real estate market has been demonstrating more resilience of late and the positive market sentiments have got experts more hopeful about a turnaround, sooner than later.
The Greater Noida Industrial Development Authority or GNIDA has a major role to play in facilitating the development and recovery of real estate in Noida and Greater Noida. The agency is at the forefront of recent developments in the city's realty sector and has recently received a major boost in this regard.
Major real estate boost for GNIDA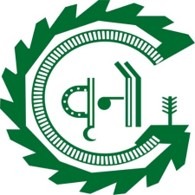 The decision taken for the upgradation of Noida police into a new commissionerate has led to considerable demand for housing in the entire region for accommodating the sizable number of police personnel who will be joining this new Noida commissionerate. This should take care of 70% of unsold inventory that was lying idle with the GNIDA (Greater Noida Industrial Development Authority). GNIDA has previously had a tough time in attempting to sell off apartments which were unoccupied across group housing projects that were ready for possession. These projects are situated at Sectors 12, Eta 2 and Omicron 1 and were lying ready for close to 2 years.
The apartments were part of a scheme floated initially in the 2013-14 period and with buildings being completed, GNIDA kept providing deliveries to buyers. However, delayed payments led to the cancellation of a few allotments as well. GNIDA has been attempting to sell these apartments once again from the year 2018 onwards and a residential scheme was launched recently by the authority, offering 845 ready 1, 2 and 3 BHK apartments although bookings have not been closed till now. Noida police personnel have already conducted a meeting with GNIDA for details about this housing scheme sometime earlier. Three empty high-rises have already been offered by GNIDA along with a fourth high-rise that has just 25% occupancy levels. GNIDA has asked for Rs. 283.33 crore as the payment for 586 units of 2 BHK Deluxe apartments.
10 extra 3 BHK apartments may be added for Sector 12 in order to cater to senior police officials. With Gautam Budh Nagar becoming a commissionerate, there will be immediate housing requirements for accommodating senior police officers. Units will now be allotted by the Government via GNIDA at concessional prices as per reports.
GNIDA takes key decision to revitalize realty market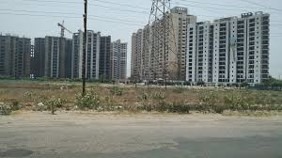 The GNIDA has also taken two major decisions in the recent past that promise to revitalize the real estate market in Noida and Greater Noida. It has approved the zero period policy for developers who have stalled or incomplete housing projects in their kitty along with approving the implementation of PMAY (Pradhan Mantri Awas Yojana) housing schemes for catering to EWS (economically weaker sections) buyers. Developers with stuck real estate projects in the region had long been requesting for a zero period policy, thereby giving them exemptions from paying penal interest on account of outstanding land dues for the number of years that their projects have remained stalled either on account of litigation including from the NGT (National Green Tribunal) or delay in handover of land by the authorities.
This move will be benefiting thousands of home buyers who have invested money in purchasing homes in Noida and Greater Noida. The policy will be applicable for developers who will offer homes to these buyers by June, 2021 and will also fast-track the handover procedure for housing units. The GNIDA will also be implementing PMAY housing schemes across Greater Noida for buyers in the EWS category. GNIDA will be offering housing units at various rates, extending to Rs. 4.5 lakhs at the most and out of this, Rs. 2.5 lakh in subsidy will be provided by the Government. The remaining amount of Rs. 2 lakhs can be paid by the allottee in convenient instalments.
Beautification drive by GNIDA
In a major beautification drive that is sure to benefit the real estate market in Noida and Greater Noida, the GNIDA (Greater Noida Industrial Development Authority) has confirmed the signing of a new Memorandum of Understanding (MoU) with the Elentic India Private Limited Company for adoption of the green belt and road safety permissions for care and development. This will cover the green belt zone and central verge throughout the portion road in Greater Noida. The MoU will cover development of 7.64 hectares of land covering Sector Sigma-3 of Greater Noida till the Bennett University for a period of 5 years.
There will be development of a rotary (theme based) along this stretch, which will include a palm rotary and other kinds of rotaries as well. Road engineering on this portion will also be executed by the company which includes sign board installation, pedestrian lanes, zebra crossings and related activities. The signing of the MoU has been done under the Adopt Green Area Revised Policy, 2019 of the GNIDA.
Max Estates inks deal for real estate project in Noida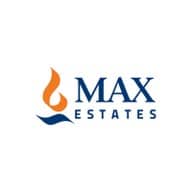 Max Estates, a fully owned subsidiary firm of Max Ventures and Industries, has entered into a new joint venture (51:49) with New York Life Insurance, the USA's largest mutual life insurance entity, for the development of a new commercial real estate venture in Noida. This new project should certainly do its bit towards bringing greater cheer for the real estate sector in the city. The project will cost approximately Rs. 400 crore and will cover built-up area of 700,000 sq. ft. on an average. This will be second investment made in Max Ventures and Industries by New York Life Insurance over the last couple of years.
In the year 2017, approximately Rs. 250 crore was invested in Max Ventures and Industries by New York Life Insurance in a combination of right and preference issues of Max Ventures with a stake of almost 23% changing hands. This will be the third commercial venture undertaken by Max Estates which is betting big on the commercial realty prospects of the Noida property market. The company will be going forward with a vision to develop commercial projects in partnerships with top foreign funds. The company will be retaining ownership of these commercial assets and will be leasing them out for the long term. This will ensure a continual income stream for Max Ventures as well, according to company officials, courtesy the project management fees during the phase of construction and asset management fees post completion.
The company is also looking at acquisitions of distressed assets which are due for resolution under IBC (Insolvency and Bankruptcy Code). It has already developed the Max Tower at Noida that covers 600,000 sq. ft. and is aiming to finish another project covering 300,000 sq. ft. named Max House in the coming quarter. New York Life partnered with the Max Group for setting up Max New York Life Insurance Company with ownership of 26%. The American giant then sold its stake to the Japanese behemoth Mitsui Sumitomo Insurance Company Limited in the year 2012.
Supertech successfully delivers 200 units at its new residential project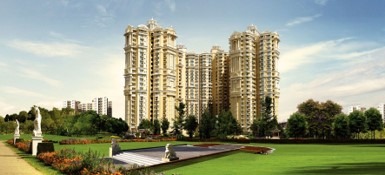 In a new development that will certainly boost buyer sentiments in Noida and Greater Noida, real estate company Supertech has successfully delivered 200 units to buyers at its Romano residential project sometime earlier. The apartments that have been delivered are located in the B2 Tower of this project at Sector 118 in Noida and have configurations ranging from 2-4 BHK. These apartments are priced between Rs. 50 lakh and Rs. 1.50 crore on an average according to the company. The company is optimistic about the prospects of Indian real estate in 2020 and beyond, particularly since investments made by the sector in terms of new initiatives for enhancing transparency and technological advances, will be bearing fruit.
The Supertech Romano project spans 18 acres in all and comprises of 17 residential towers with 2,200 units in total. Possession of the first 200 units has already been given to home buyers. What will boost buyer confidence is the fact that deliveries were originally slated for the year 2016 but they were postponed to May 2018 as per reports. However, the company has now started deliveries and will speeding up completion of the remainder of the project as well. Approximately 80% of flats at this project have already been booked and possession has just commenced.
Supertech Group is anticipating real estate growth in 2020 for Noida and Greater Noida along with other major Indian cities due to improved transparency and accountability courtesy RERA, low interest rates on home loans, multiple new initiatives taken by the Central Government and of course, growing demand for affordable and mid-income housing units.