Several studies and reports have highlighted that average ages of homebuyers in India have plunged to 30 years. This was estimated at 50 years previously. People mostly seeking property are found to be around 30 years of age or slightly more. Reports have also highlighted that the highest number of searches for property online are made in the Delhi-NCR which covers Noida and Gurgaon. Several reports have also highlighted the fact that the commonest property type searched by homebuyers is apartments/flats in India.
Quite naturally, online searches for real estate majorly comprises of searches dedicated to plots and land along with apartments. These are far higher in number as compared to commercial real estate offerings as per experts. More and more people are also looking for real estate offerings in Tier-2 cities including Indore, Jaipur, Goa and Kochi along with key metro cities in the country. There is a major interest observed amongst renters as well.
Delhi-NCR is the major realty hotspot where the highest number of prospective homebuyers are looking for apartments, commercial spaces and independent homes online as per reports. Between January and December last year, close to a whopping 1 lakh individuals were reportedly looking on a monthly basis for renting out or buying apartments or homes. There will be more competition in the residential and commercial realty markets alike in the near future as predicted by several industry experts.
Experts also feel that growth in overall income, rapid urbanization and economic progress are major factors behind rising demand in the Indian realty sector. The lowering of GST rates and other pro-active measures will naturally boost the housing sector on the back of improved demand amongst homebuyers.
Lower GST rates are expected to draw more homebuyers to residential real estate
The ages of real estate buyers are only coming down and with 30 being an estimation, real estate developers are having to rapidly evolve in order to cater to a whole new home buying audience which prioritizes utility above everything else and looks for good connectivity to workplaces and schools, social infrastructure nearby and the overall value proposition. Younger buyers are less concerned with snob value of a neighbourhood and prioritize amenities and convenience more. In fact, younger families are also willing to pay more for top class facilities as per experts.
In recent times, the new GST rates should definitely play a vital role in attracting more homebuyers towards residential real estate. Experts feel that the lower GST rates may spark a surge in demand for residential realty across the country. The new GST rate is 5% for under construction property as compared to 12% previously while it is 1% for affordable housing projects as compared to 8% earlier. These rates are expected to draw more homebuyers towards under construction properties. Ready to move properties do not attract any GST anyway. The new GST rates will come into effect from the 1st of April, 2019.
The GST Council has also executed a few changes with regard to defining carpet area for affordable housing and the overall cost. Properties priced up to Rs. 45 lakh will now be taken as affordable properties. Homes with carpet areas up to 90 square metres in metro cities and 60 square metres in non-metro cities will be perceived as affordable according to reports. Property where construction has already been executed will be attracting stamp duty and GST will not be levied. However, the occupancy certificate has to be obtained in this regard.
Homebuyers who have chosen payment plans linked to construction will benefit considerably from the cut in GST rates. The move to put properties up to Rs. 45 lakh within the affordable housing spectrum will ensure that more properties will be eligible for getting the lower GST rate on affordable housing. This will naturally lead to higher sales figures being witnessed in this price range. Demand should increase sizably for residential real estate units since lower GST will entice more homebuyers for purchasing affordable housing units. The lower GST rate and other PMAY incentives are suitable for younger buyers and this will soon be reflected in higher sales volumes for residential property in the country according to experts.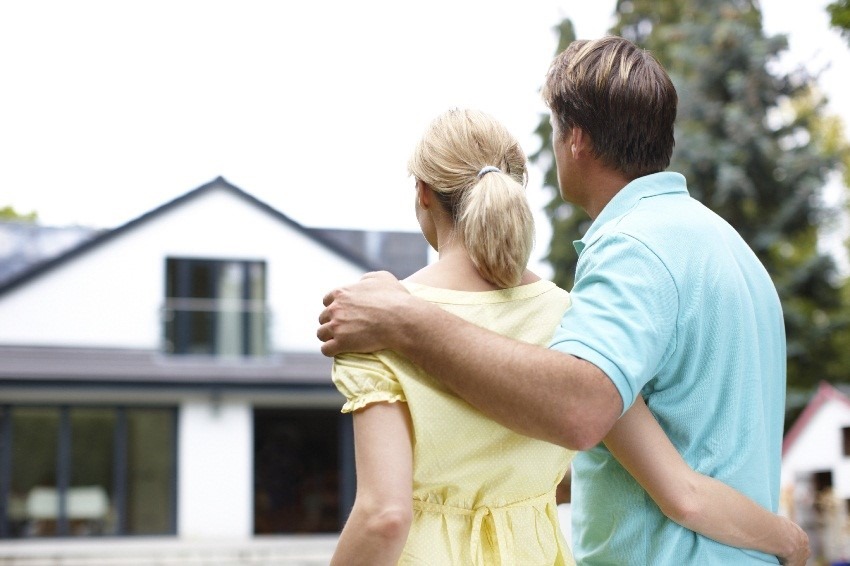 Buyer costs may come down by anywhere between 4-6% on property prices due to the lower GST rates. Sales volumes will increase in the under construction segment which has been seeing lower transactions for some time with more people previously opting for ready to move properties which did not attract GST. The 1% GST will encourage younger families and buyers to put a major portion of their savings in real estate and this will be good for the industry overall. Millennials and younger buyers are also preferring lower housing sizes on account of lower costs of maintenance and better prices. Millennials are also seen as more flexible and often shift to other locations for professional pursuits. As a result, they are not too emotionally invested in homes. Additionally, the smaller home sizes can also be attributed to first-time homebuyers who take a lengthy duration to settle down before getting married and starting their own families.