Pune's real estate market is on the upswing and naturally so, with new and upcoming areas in and around the city finding traction with developers and homebuyers alike. There is massive interest amongst families in affordable and mid-range housing projects while luxury projects continue to find customers as well. In a market populated with top real estate brands from across the country, Avior is one of those making a mark with quality projects.
About Avior
Avior was founded close to two decades earlier and is one of the biggies in the infrastructure sector at present. It offers big integrated townships and other landmarks which are both architecturally and aesthetically appealing. Avior seeks to offer premium and elevated lifestyles to customers at its projects along with building long-term bonds of warmth, trust and transparency in the process. The core USP of the brand is Scaling new heights and this is what the company strives to keep intact, diversifying into infrastructure, textiles, automobile, agriculture, media and entertainment and hospitality sectors apart from real estate.
The brand started in 1993 and has already completed 23 projects under SOBA across key areas in Pune including Kothrud, Bibvewadi and many other emerging areas. The company has built 30 million sq. ft. in all over the years and created a milestone by acquiring 1 lakh sq. ft. of commercial space at the Nanded IT Park back in the year 2003. Calyx was its foray into the infrastructure segment in the year 2007. Avior has built big townships and high-rises along with aesthetically imposing residential towers and commercial zones as well.
It already has a 300 acre township in Talegaon along with four new projects which are planned for Pune. There are 60 acres spanning celebrity bungalows in Lonavala and 1 lakh sq. ft. of planned development covering commercial and office spaces. The company has 26 Dwarkadas Shamkumar retail showrooms for its textile division and this will soon increase to 33 showrooms throughout Gurgaon and Bangalore. It also has 600 acres in Baramati which is used for producing sugarcane that is supplied for industrial and commercial purposes. The company also owns 6 Hyundai and 4 Tata showrooms with another 3 Hyundai showrooms on the way.
Key Projects
1. Avior Vanalika
This is a premium residential project located at the fast-growing locality of Pirangut in Pune. Avior Vanalika offers elevated lifestyles to residents with aesthetically planned 1 and 2 BHK apartments. The project offers a nature friendly and serene ambience and good connectivity to major areas in the city as well. The apartments are space optimized and offer ample comfort for buyers as well. This is a major project in the affordable housing space since the prices are on the lower side. At the same time, there is no compromise on quality by all means.
Key highlights of the project-
Pirangut is one of the fastest growing localities in Pune with ample scope for price appreciation in the future.
Super affordable price and good amenities to boot.
It takes between 2 and 10 minutes to access Pune's Industrial Zone from the project.
There are ATMs within a 5-10 minute radius and leading hospitals within 5-15 minutes.
Kothrud can be accessed in only 15 minutes while the Symbiosis International School is located 20 minutes away from the project.
Amenities on offer-
Club House
Ample Landscaped Areas
Open Gymnasium
Outdoor and Indoor Games
Community Hall
Amphitheatre
Playing Zone for Kids
Party Lawn
Worship Pedestal
Pergola and Benches
Tulsi Vrundavan
Bonfire Zone
2. Avior Aagam
Another premium residential venture by Avior, Aagam is located strategically at Mahesh Society in Bibvewadi. The project offers ample peace and a nature friendly ambience to residents in addition to quality amenities and facilities. The project offers 2 BHK apartments in one of Pune's best residential locations and the pricing is quite reasonable, considering the benefits available for residents. There is good connectivity to several major areas in Pune from the project as well. Avior Aagam is the best confluence of attractive and appealing design in addition to the best possible facilities.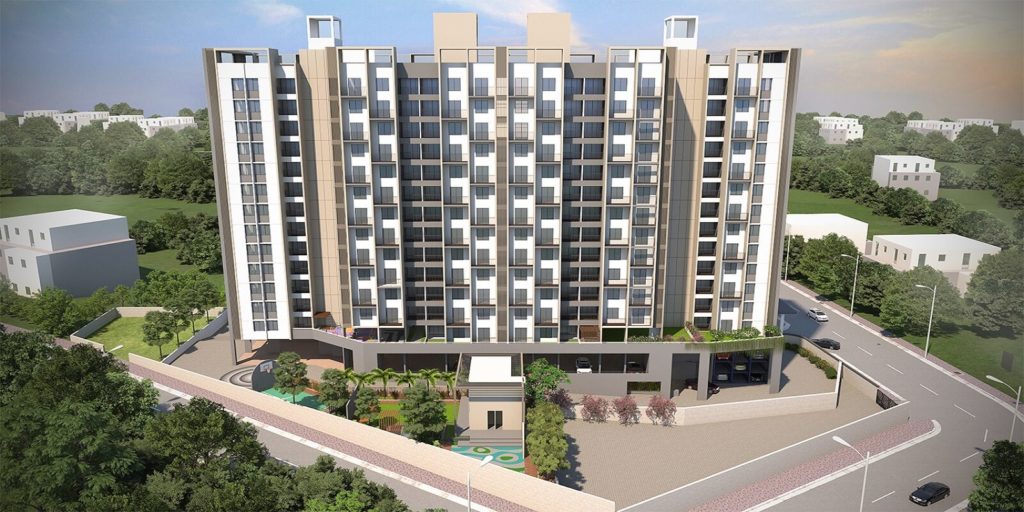 Key highlights of the project-
The Sahyadri Hospital and Chintamani Hospital are both located just 1 kilometre away from the project.
The VIT College is located only 0.8 kilometres away from the project.
City Pride Satara Road is just 2 kilometres away from the project.
Amenities on offer-
Three tier security services
Outdoor chess and table tennis
Beautifully designed entrance gate
Open car parking facilities
Valet parking/ drop off point
Get together zone for senior citizens
Open gymnasium
Multipurpose court
Entrance plaza
Party lawn
Lily pond
Pergola with seating options
Club house
Playing zone for kids
Mini theatre
3. Avior Navyangan
Avior Navyangan is another pioneering project located at Pirangut which seeks to offer quality lifestyles to buyers at amazingly reasonable prices. Navyangan comes with attractively designed 1 and 2 BHK apartments in one of the best locations in Pune at present for property investments. Navyangan is in its second phase and is arguably one of the most popular residential real estate projects in the city at the moment. The project offers competitive pricing along with environment friendly designs and loads of amenities for residents.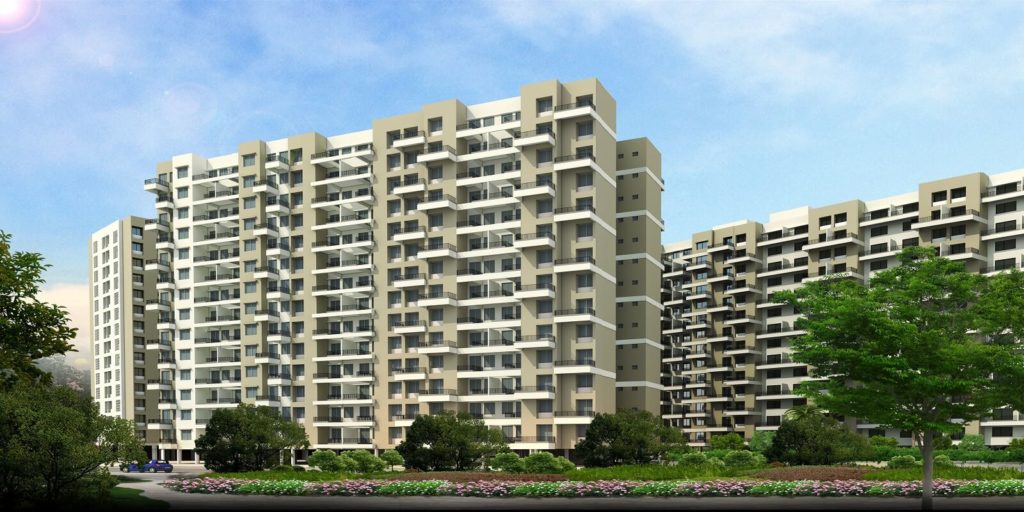 Key highlights of the project-
The project is situated just 4 kilometres away from the Symbiosis International School while the Indus International School is located just 6 kilometres away from it.
Chandni Chowk is located 13 kilometres away from the project while the Hinjewadi IT zones can be accessed within 8 kilometres.
Amenities on offer-
Playing zone for children
Buffet zone
Lawn area and plantations
Gazebo
Multipurpose stage
Yoga and meditation zone
Outdoor gymnasium
Club house
Seating spaces
Jogging track
Half basketball court
Pergola
Amphitheatre
Multipurpose play court
Pathways and internal roads
These are some of the most popular residential projects being developed in Pune by Avior at present. These projects promise to play their part in transforming the realty landscape of the city, particularly in terms of the affordable and mid-range housing segments which are forecasted to be key growth drivers of the realty industry in the future.