Nainital stands tall as a sparkling gem perched in the necklace named Kumaon that falls in the Indian state of Uttarakhand. The city is beautified with pristine lakes and crowns the tile of, "City of Lakes. Theplethora of scenic beauty of enthralling Mother Nature away from the hustle and bustle of horn blaring cities surpasses the visitors. The pear shaped lakes surrounded by mountains seems to cast a spell imparting utmost beauty and tranquillity. The city is flooded with endless attractions and bestowed with an awesome climate all-round the year.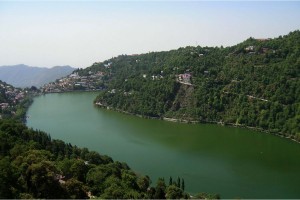 The pristine lake sprawls amidst the awe – inspiring hill station of Nainital. It is an exotic place to just gaze and laze while sitting in the boat sailing the lake. The tranquil atmosphere tends to soothe and rejuvenate. Moreover the beauty of the lake tends to entice the senses by casting a spellbound hue.
Tiffin Top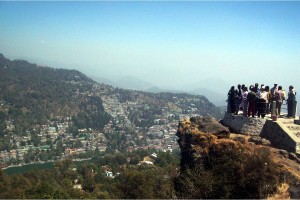 Tiffin top perched at an altitude of 2292 metres at the Aryapatta Hill offers some of the spellbound views of the Great Himalayas and the bewitching Nainital. The beauty of the place is captured and well portrayed in the colours of the eminent English painter Dorothy Kellet who used to sit at this very spot and paint. The place altogether has a different aura and worth a visit.
Govind Ballabh Pant High Altitude Zoo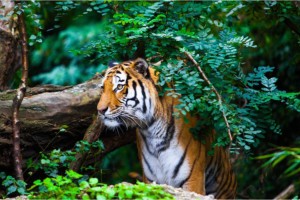 The well – managed zoo is bound to amaze the wildlife lovers as it offers an encounter with several endangered species who are on the verge of extinct. The high altitude animals adds to the pearls of the zoo like Siberian tiger, the hill fox, along with other species such as wolves, palm civet cats, ghorals, barking deer and sambhar.
Snow View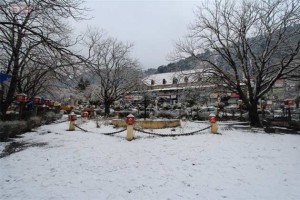 Perched at an altitude of 2270 mts, it serves as the best place to discover the clandestine beauty of the snow covered Himalayas, Nanda Devi, Nanda Kot and Trishul. The cable car provides an easy access to these attractions and is a fun to ride. It is a treat to the people with a good sense of adventure.
Naina Devi Temple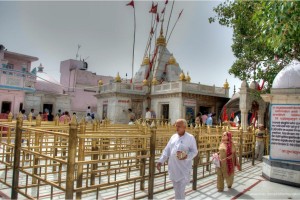 Naina Devi temple is a glittering jewel in the necklace called Nainital perched on the banks of exhilarating Naini Lake. The beautiful temple tends to fill utmost serenity in the atmosphere and is an unsurpassable example of divine spirituality.
Image Sources:www.makemytrip.com, blog.allseasonsz.com, www.flickr.com, www.scoopwhoop.com