The timing may be right for purchasing a new property as per experts on account of a slew of measures unveiled by the Government and also the downward pressure on property prices across major Indian cities. As per the latest reports, property costs have come down in Chennai, Kolkata, Bangalore and the NCR (National Capital Region). Tier 1 cities in India saw a reduction of 1% in weighted average property prices in comparison to one year earlier.
Here are some key points to keep in mind:
Property prices have come down by approximately 3% in the National Capital Region and also for Chennai according to reports.
Reports also state that prices have lowered by approximately 2% in Kolkata and Bangalore.
Prices of real estate however remain the same for the MMR (Mumbai Metropolitan Region).
Prices of properties have also gone up in Ahmedabad, Hyderabad and Pune.
Home sales volumes have come down by 17% in Delhi-NCR to stand at 13,279 units for the quarter between October and December 2018.
Why it is a good time to buy property in India
Overall, property prices have either decreased and remain balanced in some markets while some cities have seen an increase on account of growing demand and rapid progress. Experts state that there have been multiple policies from the Central Government that have restored investor and consumer confidence alike in the Indian real estate sector. These include RERA or the Real Estate (Regulation and Development) Act of 2016 and also GST which have ushered in more transparency into the sector along with making real estate developers more accountable for projects.
These measures have successfully combined with other pro-active measures like the PMAY (Pradhan Mantri Awas Yojana) and the extension of CLSS (Credit Linked Subsidy Scheme) for the MIG (Middle Income Group) buyers. Affordable housing has been given a major thrust by the Central Government and has also got infrastructure status. Additionally, developer and homebuyer benefits in the affordable housing segment have led to the emergence of several new projects in this segment across major Indian cities.
Additionally, the GST Council has lowered rates on affordable housing projects to 1% from 8% which has given a major impetus to this segment. GST rates have also been lowered to 5% from 12% on under construction properties which will be a booster dose for the entire Indian realty market and lead to higher sales volumes and demand overall. More affordable housing projects are expected to be implemented now and with major PMAY incentives and benefits along with lower prices and GST, should definitely attract first time homebuyers.
Analysing property price trends across major cities
Here's taking a closer look at price trends throughout top Indian cities both for the third quarter of FY2018-19 and also the third quarter of FY2017-18.
Chennai- Q3 2018-19 prices touched an average of 5,048 per sq. ft. as compared to Rs. 5,185 per sq. ft. in Q3 2017-18, thereby indicating a drop of about 3%.
Bangalore- Q3 2018-19 prices lowered to Rs. 5,443 per sq. ft. while they were at Rs. 5,570 per sq. ft. in Q3 2017-18, thereby indicating a reduction of 2%.
Ahmedabad- Property prices rose by 1% to touch Rs. 3,298 per sq. ft. in Q3 2018-19 as compared to Rs. 3,267 per sq. ft. in Q3 2017-18.
Hyderabad- Property prices went up by a handsome 7% to touch Rs. 4,863 per sq. ft. for Q3 2018-19 as compared to Rs. 4,557 per sq. ft. in Q3 2017-18.
For the MMR, prices remained constant at Rs. 13,165 per sq. ft. for Q3 2018-19 as compared to Rs. 13,176 in Q3 2017-18.
Kolkata- Property prices came down by around 2% in Kolkata at Rs. 4,248 per sq. ft. in Q3 2018-19 as compared to Rs. 4,341 per sq. ft. in Q3 2017-18.
Pune- Property prices touched Rs. 5,220 per sq. ft. in Q3 2018-19 as compared to Rs. 5,176 per sq. ft. in Q3 2017-18, thereby indicating an increase of 1%.
NCR- Prices came down by 3% to stand at Rs. 4,667 per sq. ft. for Q3 2018-19 as compared to Rs. 4,819 per sq. ft. in Q3 2017-18.
End users should definitely consider buying a property in the current scenario. Additionally, they will also benefit from zero taxation on personal income up to Rs. 5 lakh while getting tax benefits on home loan interest and principal repayments. Buyers should take into account the overall track record of a real estate developer along with the overall costs. There are several ready to move properties that are available and can be considered while several new affordable and mid segment housing projects have also been launched in recent times.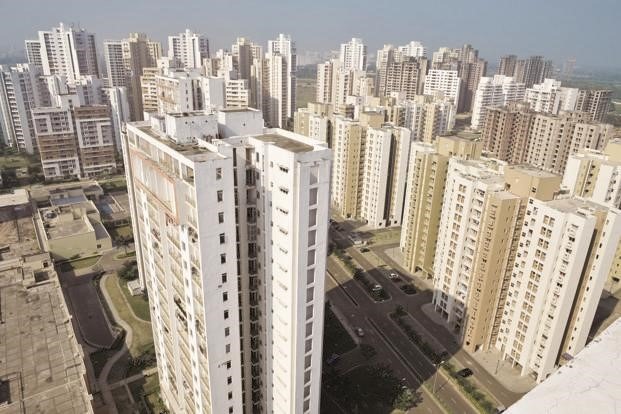 Investors should consider whether rental yields have surpassed 3.5% or not and also whether capital values of the property have grown historically with ample scope of growing in the near future as well.