Do you have to pay your Property Tax Chandigarh? Wish you had a better understanding of the process? Take a look!
Just like every other city/state in the country, Chandigarh also has its unique system of tax property tax Chandigarh collection. It has a specific method based on which the amount is calculated and it has a definite process following which the payment needs to be made – online or offline.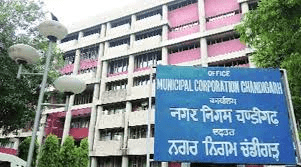 So, if you were thinking about how you would go about the process, then here are some very interesting facts and important ones too, which will help you to make sure that you get your property tax payment done and that too in time. It is important to note here that if you miss the date of payment then you will have to pay a penalty or fine for submitting it late.
Due to the COVID 19 lockdown, Chandigarh has now decided to relax and extend its date of both self-assessment and submission of payment which were initially fixed at 30th March and 31st March, respectively. It has also said that it will be mailing all the bills to the property taxpayers so that they get enough time to pay the bill.
You can apply for and pay your property tax Chandigarh both online and offline and each of them have a specific procedure that needs to be followed. Let's take a closer look at the two processes:
Online application and payment
You will have to register online and for that, you will need the property tax id number, which will be unique to your property, which of course will come with the property papers.
So, once you click on the online payment option, you will be asked to provide your property tax id and then an OTP will be sent to your registered mobile number.
Once you key in the OTP, you will be redirected to a page with the details of your property from where you will be able to make your property tax Chandigarh online payment. This payment can be done either through your credit or debit card or net banking. Once the payment is complete you will receive an acknowledgement receipt and you should store it for future reference.
And that's it; your property taxes are paid online!
Offline application and payment
You can also get your payment done offline as well if you do not want to do it online. How can you go about that? Let's take a look:
Once the bill is delivered to you, which is done annually, you will know the amount that you have to pay.
There are various banks which have a tie-up with the municipal corporation of Chandigarh and it is over there that you will have to make the payment.
If you do not get your bill in time, then you can contact the relevant authorities and get the confusion sorted.
Another very important point to remember is that when you are doing the self-assessment for your property tax Chandigarh you should not undervalue your property in any way because if you do, then it is a punishable offence.
Some types of properties will be exempted from paying taxes. Suppose you have a property which is less than 300 sq yards, whether it is occupied or not, you will not have to pay any property taxes for that.
As you have already figured, the property taxes need to be paid to the Municipal Corporation and the money collected from the property taxes are used to maintain basic civic amenities and for the benefit of the citizens at large.
So, these are some of the basic pointers that one needs to know when it comes to property tax Chandigarh. Remember the pointers as to how you want to pay it – the online method is an easier one and hassle-free and makes sure that you pay it on time!
Also Read: