Luxury real estate represents a category which is certainly uber-aspirational, coveted and on everyone's wish-list, particularly in space-starved metro cities where comfort, amenities, open spaces, privacy and serenity are immense luxuries that the well-heeled swish set are willing to pay for. As a result, the prime property market has historically had a good run in the Indian real estate landscape although there were a few dull years in between.
However, things seem to be looking up for the luxury property market once again which is reflected through lists of the costliest localities to buy real estate (residential and primary in that order) in India's top 7 cities. These are of course, Mumbai, Delhi-NCR, Bangalore, Chennai, Hyderabad, Pune and Kolkata. There are a few new additions to these lists which have displaced older, more well-established localities while at the same time, some of the poshest areas have held onto their dominance over the years in terms of property prices.
Luxury housing markets witness rebound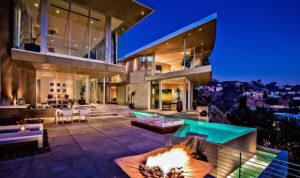 Demand seems to be picking up in the luxury housing market in India as per recent reports. Supply levels have gone up considerably for luxury properties with price tags exceeding Rs. 1.5 crore. This had come down considerably after demonetization.
Here are some key aspects worth keeping in mind in this regard:
Demand for luxury homes is majorly driven by HNWs (high-net-worth individuals) who are end users and NRIs (non-resident Indians).
Luxury housing supply has gone up to a whopping 16,100 units in H1 2019 across India's 7 major cities as compared to 5,240 units launched in H1 2017.
The emphasis on affordable housing by the Government and demonetization in 2016 impacted supply of luxury segments at the developers' end.
Ultra-luxury and luxury housing segments are steadily witnessing a rebound as per reports by way of overall supply.
Luxury housing supply touched 7,350 units for the first half of 2018 across these top 7 cities.
MMR (Mumbai Metropolitan Region) and Delhi-NCR accounted for 59% of overall supply of luxury housing in the first half of this year.
Hyderabad and Bangalore had 2,070 and 2,210 units being launched in this category respectively.
9,940 units were launched in the price band between Rs. 1.5-2.5 crore.
6,610 units were launched in the price band of Rs. 2.5 crore and higher.
Unsold stocks of luxury real estate came down to 86,430 units by the end of June, 2019.
What other reports state
Several other reports state that New Delhi or the Indian Capital is the 10th in the list of cities globally which are growing the fastest in terms of luxury residential real estate. New Delhi has witnessed growth of 4.4% in capital values over the last year while Bangalore has seen capital values go up by 2.8% (year-on-year). Mumbai has also witnessed an increase in capital values by 0.8%. Bangalore and Mumbai are ranked at number 15 and 30 in the list respectively in a tally of 46 cities worldwide which are witnessing swift growth in the luxury housing space.
Weighted average capital values in New Delhi, owing to lower supply levels of luxury housing units, increased to touch Rs. 33,511 per sq. ft. which indicates 4.4% of growth as stated earlier. In comparison, Bangalore's weighted average capital values for luxury real estate touched Rs. 19,000 per sq. ft. indicating growth of 2.8% as mentioned above. Mumbai had growth of 0.8% as mentioned, with weighted average capital values touching Rs. 64,764 per sq. ft. for luxury residential real estate.
Costliest Locations in India's Top 7 Cities
In this segment, we are going to take a brief look at the costliest locations in India's top 7 cities, namely Mumbai, Delhi-NCR, Pune, Bangalore, Kolkata, Chennai and Hyderabad. All prices given are approximate and average figures.
Costliest Locations in Mumbai–
| | | |
| --- | --- | --- |
| Locality Name | Average Prices | Key Reasons |
| Tardeo (South Mumbai) | Rs. 56,000 per sq. ft. | Well-established and exclusive residential cum commercial zone with great connectivity, reputed hotels, educational institutions, healthcare majors and fine dining restaurants. Key projects include Raheja Excelsior. |
| Worli | Rs. 41,500 per sq. ft. | Key projects include Lodha Parkside, Lodha World View and Indiabulls Blue. Neighbourhood of choice for celebrities like Akshay Kumar and Virat Kohli. Great connectivity to Lower Parel and other business hubs, excellent social infrastructure with lounges, hangouts, restaurants and malls aplenty nearby. Beautiful seafront. |
| Mahalaxmi | Rs. 40,000 per sq. ft. | Key projects include Piramal Mahalaxmi. Exclusive, centrally connected neighbourhood with the Mahalaxmi Mandir, Haji Ali Dargah, Race Course and other landmarks in close proximity. Top-class social amenities and preferred location for prominent businessmen and celebrities. |
Costliest Locations in Chennai-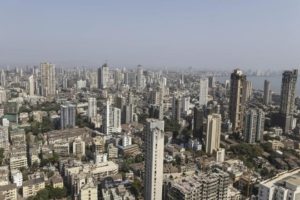 | | | |
| --- | --- | --- |
| Locality Name | Average Prices | Key Reasons |
| Nungambakkam | Rs. 18,000 per sq. ft. | Home to leading MNCs, foreign consulates, Government offices, shopping malls, restaurants, cultural zones, tourist spots, educational institutions and sporting facilities. |
| Egmore | Rs. 15,100 per sq. ft. | Posh hotels, museums, railway station and reputed educational institutions, Peaceful neighbourhood and excellent connectivity. |
| Anna Nagar | Rs. 13,000 per sq. ft. | Landmarks like VR Chennai Mall, Anna Nagar Tower and Anna Arch. Excellent connectivity and railway station. Presence of reputed educational institutions and parks. |
Costliest Locations in Delhi-NCR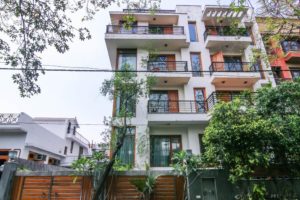 | | | |
| --- | --- | --- |
| Locality Name | Average Prices | Key Reasons |
| Greater Kailash | Rs. 50,000 per sq. ft. | Most exclusive location for politicians, businessmen and the who's who of the Capital. Exclusive fine dining restaurants, lounges, markets, shops, hangouts and cafés. Tree-lined privacy. Key projects include DLF Kings Court Villa. |
| Okhla | Rs. 35-40,000 per sq. ft. | Key projects include Godrej Okhla. Well connected to most areas in Delhi and near prime areas in South Delhi. Okhla Bird Sanctuary is a major landmark while several public gardens and parks, schools and colleges and leading hospitals are located here. Well linked to Airport. |
| Karol Bagh | Rs. 13,500 per sq. ft. | Reputed educational institutions and markets abound in this prime zone, notably Ghaffar Market and Ajmal Khan Road. Near major railway stations and excellent connectivity. Several high-end stores and eateries. |
| Golf Course Road (Gurgaon) | Rs. 12,500 per sq. ft. | Well connected to major commercial and business hubs including Cyber City and offices of leading corporates. Excellent connectivity including easy access to IGI Airport, NH-8 and Gurgaon-Sohna Road. Posh area with premium residential complexes and top-notch social infrastructure. |
Costliest Locations in Pune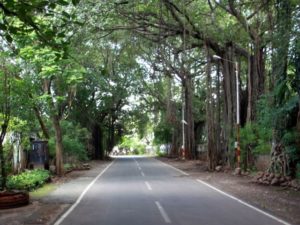 | | | |
| --- | --- | --- |
| Locality Name | Average Prices | Key Reasons |
| Koregaon Park | Rs. 12,500 per sq. ft. | Most prime and exclusive locality, excellent connectivity near the Airport and railway station. Koregaon Park Plaza Mall and Jewel Square among other prime shopping malls and theatres along with bevy of pubs, lounges and fine dining restaurants along with star hotels. |
| Sopan Baug | Rs. 8-12,000 per sq. ft. | Prime projects like Sheth Konark A Plus and Mahindra Lifespaces L Artista. Good connectivity with ample natural greenery and lovely views. Reputed educational institutions in the neighbourhood. |
| Kalyani Nagar | Rs. 7-11,000 per sq. ft. | Premium projects like Marvel Vivaldi, Kalpataru Regency and ABIL Verde. Prominent locality with commercial establishments, businesses and IT Zones. Near Koregaon Park and excellent connectivity. |
Costliest Locations in Kolkata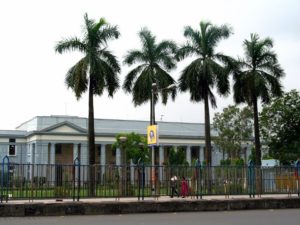 | | | |
| --- | --- | --- |
| Locality Name | Average Prices | Key Reasons |
| Alipore | Rs. 11,800 per sq. ft. | Poshest area in city, centrally connected with private roads, bungalows and natural greenery. Exclusive lifestyle offerings nearby along with star hotels such as Taj Bengal. Home to crème de la crème of Kolkata's industrialists and landmarks like the Alipore Zoo and National Library. |
| Ballygunge | Rs. 9-10,000 per sq. ft. | Excellent connectivity to central and South Kolkata. Top-class social infrastructure with pubs, lounges, cafes and restaurants. Shopping malls nearby along with reputed educational institutions. Home to movie stars, businessmen and socialites galore. Prime projects like Unimark Grand, Fort Oasis and Eden Imperial coming up here. |
| Gariahat | Rs. 9-10,000 per sq. ft. | Prime residential zone near South Kolkata's biggest shopping hub and markets. Innumerable eateries, restaurants, pubs, lounges and other social infrastructure. Near reputed educational institutions and healthcare centres. Excellent connectivity and posh neighbourhoods. |
Costliest Locations in Bangalore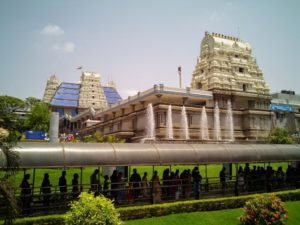 | | | |
| --- | --- | --- |
| Locality Name | Average Prices | Key Reasons |
| Rajajinagar | Rs. 11,500 per sq. ft. | Centrally connected location, great connectivity, major residential cum commercial hub. Planned locality and beautiful art-deco buildings. |
| Koramangala | Rs. 10,600 per sq. ft. | Strategically located with excellent connectivity and premium bungalows along with tree-lined boulevards and commercial establishments. Major shopping establishments such as Forum Mall, bevy of restaurants, eateries, lounges and more. Home to projects like Esteem Splendor I and Prestige Pine Wood. |
| Jagjeevan Ram Nagar | Rs. 10,000 per sq. ft. | Well-connected locality with ample transit facilities. Healthcare centres and shopping zones nearby along with theatres such as Cinepolis. Public parks and other amenities are also top-notch. |
Costliest Locations in Hyderabad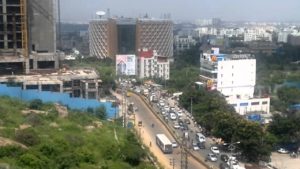 | | | |
| --- | --- | --- |
| Locality Name | Average Prices | Key Reasons |
| Madhapur | Rs. 6,500 per sq. ft. | Major IT hub and excellent connectivity. Star hotels like Novotel and Trident. Reputed educational institutions like NIFT. Home to leading companies and healthcare centres. Major shopping malls like Inorbit Mall and Shilparamam along with State Gallery of Arts. |
| Hitech City | Rs. 6,200 per sq. ft. | IT city which is home to some of the biggest Indian companies and corporates. Near prime Jubilee Hills neighbourhood, great connectivity and multiple work campuses. Social amenities are good too. |
| Gachibowli | Rs. 5,700 per sq. ft. | Fast-growing IT and ITeS hub, dotted with prime residential projects and complexes. Home to leading MNCs and corporates, great connectivity. Star hotels like Sheraton, Lemon Tree and Radisson, leading hospitals, educational institutions and social infrastructure. |
In the secondary market, some of the costliest locations in Delhi-NCR are Greater Kailash II, Defence Colony and Anand Niketan where prices hover between Rs. 25,000-47,000 per sq. ft. while MMR (Mumbai Metropolitan Region) has areas like Cuffe Parade, Nepean Sea Road and Altamount Road among other locations which have prices ranging between Rs. 50,000-1,00,000 per sq. ft. on an average. South Mumbai and South Delhi usually witness record secondary market transactions.
Now that you've got a brief insight into the costliest locations in India's top 7 cities, you can certainly do your homework if you're planning to purchase luxury property anytime soon. Real estate developers will certainly be happy that the luxury segment is making a comeback and with sustained demand from NRIs and high-net-worth individuals, sales figures could also see a considerable rise in the near future. Each of these exclusive locations represent something that we all aspire to- a coveted address with ample amenities, security, serenity (in most cases) and of course, eyeballs galore!