The immortal quote survival of the fittest is what is playing out currently in the Indian real estate market. And in a definitive manner, it is panning out well for the end-user if experts are to be believed. The real estate sector has been transformed through a series of measures like demonetization, GST and RERA. While this has naturally disrupted the sector and thrown it into a few doldrums along the way, it has ultimately brought about more transparency and accountability for customers. This has naturally paid off rich dividends, going by the increased investments from foreign institutional players and other investors into the Indian realty market.
In fact, there has been a clear shift towards affordable housing and mid-range housing units, spurred by the Government's mission of Housing for All by 2022 and interest subsidies under Pradhan Mantri Awas Yojana (PMAY). What these measures, particularly RERA, have done is that several fly by night operators have ventured out of the market. Smaller unorganized players who were finding it hard to cope with the new regulations, have either consolidated with bigger companies or have exited the market altogether. What's best is that the market is firmly driven by end-users once again as opposed to speculative investors.
What these changes have also done is opened up the door towards higher market share and growth for branded, reputed and organized real estate players. These organized players have kept up with the regulatory changes and are now focusing firmly on offering competitively priced units to buyers across segments. They are focusing on completing projects on time while adhering to all regulatory guidelines and delivery timelines for projects. Customers now prefer reputed and branded realty players with a track record of delivering projects on time. This has naturally paid off for India's top developers and they are witnessing an increase in sales volumes and revenues at the same time.
Leading real estate brands purchase land plots in distress sales
The ongoing stress in the Indian real estate market has paid off for reputed and large real estate players in the country and other business groups in the sector. They are finding it the right moment to snap up land parcels and acquire land banks for future projects and expansion. These developers are sniffing out land parcels on sale in prime zones at attractive rates and with suitable terms and conditions. With many distressed real estate companies and land owners trying to sell off big land parcels in prime zones for higher cash flow, several branded developers with sizable funds, are going for these deals at more attractive price points. Several other builders are also looking around for any such distress sales. As per several reports and studies, land prices have come down by up to even 50% in several major realty markets over the last couple of years. This has been more acutely observed in Delhi-NCR.
Land prices have even fallen by close to 10-15% in Pune and Mumbai among other major cities. According to industry players, the current scenario offers a great chance to finally expand with a softening of land prices and the availability of prime plots at much better rates. Godrej Properties acquired 6 land parcels in 2019 that cumulatively covered 300 acres in Pune. These parcels were bought from Solitaire Group, a local developer. Godrej Properties snapped up 50% stake in an SPV (special purpose vehicle) that held the land. The company has reportedly acquired the deal at a 30% discount. Godrej Properties signed 12 land deals, a record in 2019 overall, in a mixture of partnerships with land owners and outright transactions.
One of the largest land deals in 2019 for Godrej Properties was the purchase of the iconic R.K. Studios in Chembur. The company has also bought other prime properties in Bandra along with land in other prime zones across the city. Radhakishan Damani, the founder of retail giant D-Mart, has already purchased a land parcel of 8.8 acres in Borivali from CCI Projects which is besieged by debt. The deal size is estimated at more than Rs. 500 crore. The deal was inked at a discount of at least 10-15% as per reports.
Branded developers are already tracking stressed assets up for resolution under the proceedings of the NCLT (National Company Law Tribunal). Experts feel that the liquidity crisis in the Indian realty market backed by stringent guidelines under RERA and IBC (Insolvency and Bankruptcy Code), have led to land prices softening for projects that are partially complete. This is a major opportunity for scaling up project development throughout India. There are several bidders amongst real estate developers and investment firms who are vying for the now-insolvent V Hotel Limited. One of the prominent players is R Retail Venture, a joint venture between Warburg Pincus and Runwal Group. The key attraction of the property is its prime location in Juhu. In 2019, Prestige Group was the key contender for acquiring close to 30 acres that were worth more than Rs. 1,000 crore at Mulund in Mumbai from debt-laden Ariisto Developers. This acquisition took place via a process of bidding under bankruptcy proceedings. Prestige Group was offering Rs. 300 crore upfront and area sharing in the project to be developed at the site.
7 prominent real estate players in Mumbai including names like Rustomjee Group, L&T Realty, Wadhwa Group and Oberoi Realty were amongst those who submitted their bids for this particular land parcel. Some branded developers feel that the NCLT route ensures a much improved procedure for land acquisition with greater transparency. The new trend of leading realty players acquiring land or projects in distress sales clearly points to the better health of these branded developers. They are clearly benefiting from increased revenues and sales due to the market churn.
Key developments at the Lodha Group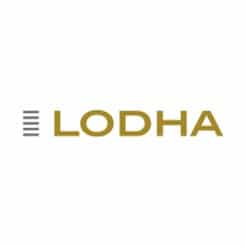 Lodha Group, one of the country's biggest real estate developers, recently forayed into the affordable housing segment with its Crown brand. This brand offers projects priced between Rs. 25-50 lakh on an average. The Group posted sales figures of roughly Rs. 2,000 crore in the last quarter of CY2019, achieving overall sales volumes of a little less than Rs. 5,000 crore in the present financial year as per reports. Sales figures stood at approximately Rs. 7,000 crore in FY2018-19 and this may be surpassed in the recent fiscal year as well, going by the fact that the quarter in March usually witnesses the strongest sales figures. Sales figures as noted were higher by 30% in the quarter between October and December last year. They were majorly spurred by sales volumes of the new affordable housing brand.
The Lodha Group has also clarified that while a majority of sales volumes may have come from the affordable housing segment, the Group has witnessed handsome sales volumes across several price points including luxury and premium projects. The Group has stated that user demand continues to be strong and end-users are now looking at purchasing projects with the marketplace shifting towards organized and bigger developers who have successful track records of delivery in the past. Lodha Group is now planning at monetizing its unsold, ready to move inventory while also launching its new project at Lower Parel. It expects growth in its affordable housing business for 2020 and is also preparing for a new bond issue for repaying debt. Close to $325 million in bonds is expected to mature by March, 2020. The company has also repaid Rs. 1,000 crore of debt. Approximately Rs. 6,000 crore will be repaid by May, 2020 as per the Group.
Lodha Group has also sold real estate worth Rs. 3,300 crore previously in the period between April and September, 2019. Sales bookings for the company went up by 6% in H1 of the financial year due to higher demand for affordable housing units. 97% of sales volumes were derived from the residential category while the rest was witnessed in the commercial space. The company had also invested Rs. 2,500 crore for the development of three affordable housing ventures in the MMR (Mumbai Metropolitan Region) in the price band of Rs. 25-50 lakh for every unit. The projects are located at Taloja, Thane and Bhiwandi.
Godrej Properties continues to grow strongly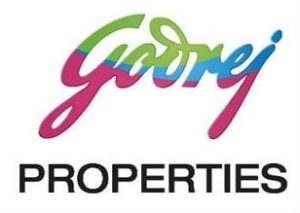 Godrej Properties has witnessed steady growth in revenues and market share in spite of the market churn over the last couple of years. The company has now confirmed an acquisition of prime property in Delhi for a whopping Rs. 1,359 crore. Godrej Properties Limited will be buying 26.58 acres and this is one of the biggest land deals in recent times according to the developer. The cost of acquisition will be paid out in installments. The land parcel will be bought from the Railway Land Development Authority and is located at Ashok Vihar in Delhi.
This plot will enable close to 3 lakh sq. meters of development area and a luxury group housing venture will come up here. The site has parks on all three sides, offering lovely views of natural greenery and the city. This Central Delhi project will be a new luxury offering in NCR that will boost the premium segment according to Godrej Properties' officials. The company has previously launched Godrej South Estate at Okhla last year. Godrej Properties has also launched luxury apartments at the site of the legendary RK Studios in Mumbai, spearheaded once by Raj Kapoor. This project at Chembur will have premium 3 and 4 BHK apartments named the Collector's Edition Residences at the 72-year old property which was once associated with several landmark movies.
The project site covers a whopping 2.2 acres and comes with approximately 33,000 sq. metres of saleable area. The apartment units here will be sized between 1316-2258 sq. ft. on an average. The architecture across these apartments will be heavily inspired by Bombay Art Deco design. There will be top-notch amenities along with strong security features at the project. Godrej RKS will be carrying forward the legacy of this iconic site in several ways according to the company.
Revenues increased strongly for top listed Indian developers last year
The last quarter of calendar year 2019, i.e. the period between October and December, witnessed strong growth in revenues for the top 9 listed real estate developers in the country. In the first 9 months of the current financial year, real estate developers sold units worth approximately Rs. 16,500 crore in comparison to Rs. 15,730 crore sold in the same period for the last fiscal. This indicates revenue growth of 5% in a development that will be heartening for the sector. The collective revenues were slightly lower than Rs. 5,800 crore for the third quarter of the current financial year in spite of several market headwinds.
The top three performers in terms of sales revenues were Sobha Limited, Godrej Properties and Prestige Estates. Housing sales revenues grew steadily for the last quarter of the calendar year during the festive period. Sales growth was 4% (quarter on quarter) for these companies in this period while year on year sales growth stood at 2%. Residential space sold by the top real estate players with the exception of DLF, touched 21 million sq. ft. which was higher than 20 million sq. ft. or slightly higher as posted in the last year.
The listed developers who performed well include Sobha Limited, DLF Limited, Puravankara, Limited, Godrej Properties, Prestige Estates, Mahindra Lifespace Developers Limited, Brigade Enterprises Limited, Kolte Patil Developers and Oberoi Realty. Sobha, Prestige and Godrej accounted for a whopping 55% of overall revenue from sales in this period. The trend of real estate developers focusing on clearing out unsold inventory and restricting launches of new units has continued to impact the market positively. New launches by these top 9 listed developers, with the exception of DLF Limited, came down to 15.71 million sq. ft. as compared to 31 million sq. ft. between April and December in FY2018-19. Total area sold stood at 7.1 million sq. ft.
.Profit margins increased for Oberoi Realty as well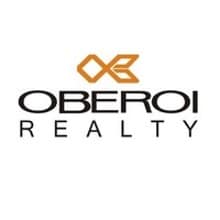 Oberoi Realty confirmed growth of 7% in its consolidated net profit which touched Rs. 148.24 crore for the quarter concluding in December, 2019, in spite of a dip in overall income. Total income came down to Rs. 563.53 crore in Q3 FY2019-20 as compared to Rs. 548.79 crore in the year-ago period. Senior officials at the company have stated that the Union Budget and new policies of the RBI have led to better growth and liquidity for the sector and several corporates.
Oberoi Realty has also confirmed substantially higher buyer interest throughout all its projects and diversified market categories. The company continues to be one of the most reputed and biggest real estate players in India.
Prestige Estates continues to perform well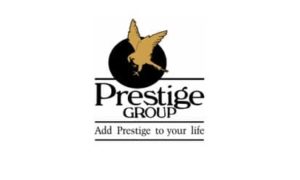 Prestige Estates, one of the country's top real estate companies, reported a whopping two-fold increase in its consolidated net profits which stood at Rs. 161.8 crore for the quarter ending in December, 2019. The company also raised a sum of Rs. 437 crore via preferential share allotments to GIC, the sovereign wealth fund based in Singapore. Net profits touched Rs. 58.1 crore as well in the year-ago period.
Overall income from operations increased considerably to stand at Rs. 2,696.3 crore in this period as compared to Rs. 1,079 crore in the year-ago period. Prestige Group has confirmed the completion of 250 projects throughout the country with 7 projects being finished already in Bangalore. The company has already launched its new township project called Prestige Finsbury Park, sometime earlier. Prestige Group operates in several business sectors including the office, residential, hospitality and retail categories, having a presence in 12 locations throughout the country. The Prestige Group has around 45 ongoing projects with approximately 49 million sq. ft. being developed. 66 million sq. ft. is in the planning stage and the company has a land bank with developable area touching close to 29 million sq. ft. The consolidated turnover of the Prestige Group in FY2018-19 touched a handsome Rs. 5,284 crore.
The Group is presently in discussions with investors for raising approximately $300-400 million through monetization of its office assets and retail malls prior to its planned REIT listing within a year's time. The new funds will help the Group lower its levels of debt while also enabling the investor partner to get a stake in its rental portfolio. Once the investor turns into an anchor investor for the portfolio, it will facilitate the REIT planned by the Group. 6 million sq. ft. across commercial and retail spaces will be ready soon across the next 10-11 months as per the company which has a rent-yielding stock of 15 million sq. ft. in its kitty. A considerable income-generating asset portfolio is a must for any REIT listing. The fund-raising exercise will not only give the Prestige Group ample time for building up its portfolio but will also help it cover debt and construct projects without resorting to borrowing additional money for projects.
REITs are expected to flourish more in India after the successful listing of Embassy Office Parks, the country's first such REIT. Mindspace REIT has already filed its draft IPO prospectus which will see the listing mop up Rs. 1,000 crore via fresh issuing of shares and existing shareholders like the Blackstone Group LP and K. Raheja Corp will be offloading parts of their holdings via the offer for sale. Prestige Group has also been expanding in the Mumbai real estate via joint development deals with developers such as DB Realty. These agreements are also being inked with landowners for both residential and commercial real estate projects. Prestige Group is also a major contender for acquiring Ariisto Developers, the beleaguered real estate player, which is already within the insolvency procedure. Both homebuyers and lenders have issued their approval to the plan for resolution submitted by the firm as per reports.
The core take-away
The recent success of leading branded developers like Godrej Properties, Prestige Group, Brigade, Sobha Limited, Oberoi Realty and Lodha Group shows that customers are steadily shifting towards organized, reputed and premier real estate brands that have the right track record of timely delivery and an organized process which adheres to stringent guidelines under RERA. With several stressed players exiting the market, overall market share has gone up for these leading real estate players and this trend should continue over the next few years.
This has led to growth in revenues and sales transactions across the spectrum, leading to higher optimism for end-users about a revival of the realty market in 2020 and beyond. It is certainly an opportune time to be a top listed real estate firm in the country and recent reports strongly vindicate this trend.