In this article, we will not only discuss the lowest lending rates but also the types and factors affecting it. Moreover, a brief overview of the present mortgage rates will also draw your attention to the current market situation after the COVID-19 crisis. 
An overview of Home Loans in India
The wish to own a home is one of the most common dreams of the people belonging to the low and middle-income group in India working as a salaried employee. Achieving this dream is not possible unless you opt for a home loan scheme.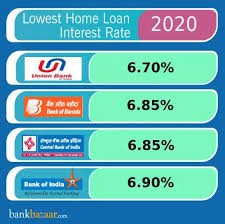 This is because a salaried employee belonging to the economically weaker class are unable to cope up with their monthly expenditures which leads them hardly with mere savings. These savings do not ripe any crop for them and thus, buying a home loan is the only option available to them. 
Moreover, owning a home gives you a permanent residence and not only does it prove to be an asset for the future but also saves you from paying high rents for your temporary accommodation.
Factors influencing Low-Interest Rates
For salaried professionals or small business owners, looking for low-interest rates on home loans are considered to be a productive option. Even though the floating interest rates largely depend on the bank you approach for a home loan, yet there are certain factors which you as an applicant could control to get the minimum interest rate possible. These include:
A good credit history displaying an excellent credit score: Not only does a good credit score yield your consistency in paying off your dues on time but also it ensures the lender that you are capable of affording a home loan. 
A joint application with your spouse or another member: This is yet another factor which you as an applicant could opt to yield a low-interest rate on the sum borrowed. This is more effective when the co-applicant is a female working member of your family. 
Down payment on the sum borrowed: Lenders are often concerned about their benefits by providing you with a home loan. Thus, providing a down payment to the lender often yields you with better interest rates on the total. 
Balance transfer of a home loan: In a case where a particular lender is charging you with high-interest rates, you can easily opt for a balance transfer with another lender that will immediately help you to avail low-interest rates from the previous lender. 
Prepayment procedure: If by any chance you manage to acquire a sum that could be used against paying all the remaining EMIs for the loan borrowed, you should opt for it. By prepaying the entire sum remaining you can free yourself from the burden of paying interests every month. 
Greater equated monthly instalments: By applying for a greater EMI plan, you can easily pay off your loan amount within a short span.  
Present Mortgage Rates
The economic year of 2020 has suffered setbacks due to the effects of the COVID-19 pandemic. The hardest-hit market of all times is stocks and supplies. Real estate seems to come up with the situation and the fund market almost failing to do so. 
Besides, RBI has proposed a cut in the Repo Rate after viewing the worldwide crisis. The RBI Repo Rate was announced to be diminished to 4% from 4.5% this year.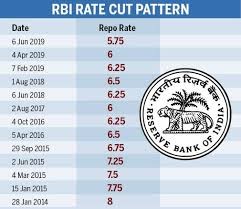 Moreover, the State Bank of India's all-time low mortgage rates for the loan against property has been enlisted as 9.75% on a loan value of Rs. 1 crore, 10.25% on Rs. 1 to 2 crores and 10.65% on values worth Rs. 2 to 5 crores. 
FAQs 
Q1. What are the documents required for applying for a home loan? 
Ans. Following are the documents you need to produce to the lender to avail a home loan:
The application form attested with photographs. 
Identity and age proofs like PAN card, Aadhar Card, Voter Id, Passport, Driving License, etc. 
If you are self-employed then you have to issue a certificate and valid proof with a stamp duty of your ongoing business.
Address proof such as your electricity or telephone bill, rent or lease agreement, bank statement, etc.
Income proof with bank statement of the last six months of the transaction.
Property documents on a legal document with a stamp duty like possession letter or sales deeds, etc. 
Q2. What are the eligibility criteria for applying for a loan against property? 
Ans. Following are the requirements to be met for applying for a loan against property:
Must be at least 18 years of age and not more than 70 years. 
Must have security that will serve as collateral against a secured loan.
Must have valid documents required for the application. 
Should hold a good credit score.
Must be a salaried professional or self-employed with proper income. 
Monthly income should not be less than Rs. 25,000 or the annual income should at least be Rs. 3 lakhs.  
Q3. What do you understand by fixed and floating interest rates? 
Ans. Fixed interest rates imply a particular interest rate that is charged on the total amount of the loan borrowed. It remains constant throughout the repayment tenure.
Whereas, a floating interest rate implies the rate of interest that keeps changing throughout the repayment procedure, i.e., interests are calculated on the deducting value every day or month.  
Q4. What are the current home loan interest rates in India? 
Ans. The current interest rates offered by reputed banks are:
SBI's floating interest rate of 6.95% to 7.10%.
ICICI Bank offering 6.95% to 7.60% floating interest rate.
HDFC Ltd having 6.95% to 7.10% floating interest rate. 
Also Read : How to Apply Loan for Pradhan Mantri Awas Yojana