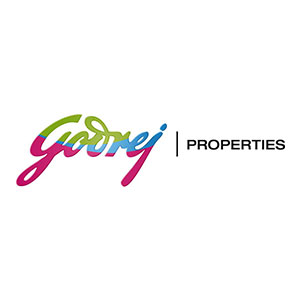 Godrej Properties is a name to reckon with in the realty and construction industry in India. The company is a part of the Godrej Group, one of India's biggest and most trusted business conglomerates with interests in real estate, consumer goods, agribusinesses, appliances, locks and security solutions and many other verticals. Godrej Developers harnesses this 119 year old legacy of trust and excellence and emphasizes on top class technology and design for its projects.
Godrej Realty is known for its focus on sustainability and innovation. The list of Godrej projects includes multiple residential, township and commercial projects. The company is currently developing 115 million sq. ft. of projects in 12 Indian cities. The company has received in excess of 150 recognitions and awards and aims at being one of the top three developers in the nation. The company recently partnered with APG for setting up a $275 million fund to expand its real estate interests while the parent Group has also earmarked INR 1, 900 crore as a realty fund.
Why Godrej?
All Godrej residential projects come with immense brand value and are symbolic of trust, reliability and integrity. The company successfully leverages resources of its parent Group and has properly structured systems for T&D, HR, Planning, Marketing and Finance. The company believes in transparency and adherence to all industry regulations. The company has top notch processes and works with the latest technologies including Concerto and SAP in addition to possessing a skilled professional team for working on projects.
The company adheres to the highest quality standards in terms of project execution, services and materials. Customer requirements are neatly integrated into designs and layouts while the company also prides itself on its project management capabilities. The company makes use of CCPM and other innovations for delivering projects faster and works with leading architects and other industry experts for its projects.
Major Projects:
Godrej Sky Garden- Located near the Panvel railway station and NH-4 in Mumbai, this project offers a double height garden and landscaped garden in addition to premium apartments and amenities like a mini shopping complex, swimming pool and more
Godrej Sky- Located at Byculla, one of Mumbai's best connected and most strategically situated areas, the project offers luxurious apartments furnished by the best and globally renowned brands in addition to gorgeous panoramic views, state of the art facilities and premium amenities. An IGBC certified green project, Sky comes with several environment friendly measures
Godrej Azure- Located at OMR, Chennai, Azure offers spacious and luxurious interiors in addition to delightful sea views and premium amenities and facilities. With social spaces and beautiful gardens dotting the project, there's a lot in store for residents
Godrej Infinity- This premium project offers 270 degree open views in homes along with large balconies. With 70% open spaces, lush natural greenery, club concierge services, home automation facilities, spa services and sports academy, this project takes the cake when it comes to recreation and indulgence alike. This is located at Keshavnagar in Pune