Indian real estate, like many other business sectors, is not immune towards market disruptions and rapid technological advancements. While the latter was already making its presence felt through more innovative ways of construction, smart homes and eco-friendly and sustainable development practices, the former is something worth noting. While Indian real estate is now witnessing new trends like the influx of future REITs (real estate investment trusts), burgeoning investments in Grade-A office spaces, commercial real estate growth, investments in warehousing and logistics and the advent of co-working/co-living, there is more in store.
The beleaguered residential housing segment has finally found its major market disruptor in affordable housing. The Central Government spearheaded by Prime Minister Narendra Modi had unveiled its flagship programme Pradhan Mantri Awas Yojana (PMAY) under the mission of Housing for All by 2022 in order to stimulate affordable housing growth and ensure better opportunities for home ownership as far as the urban poor and lower income groups were concerned. Interest subsidies under PMAY have already become a major draw for first-time home-buyers while emphasis on affordable housing through incentives to developers, added tax benefits and lower GST has clearly borne fruit.
Apartment sizes keep reducing in India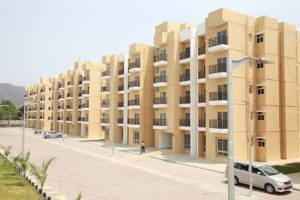 The defining moment for affordable housing is now. Sizes of apartments are now reducing rapidly throughout the country which indicates the preference/demand in this segment which developers are catering to. Developers are lowering apartment sizes to keep prices affordable and drive higher sales volumes in turn. In fact, the ceiling for affordable housing has been kept at Rs. 45 lakh and hence developers are lowering unit sizes, particularly in metro cities, to enable affordable housing benefits at this price band.
Reports state that there has been a decline of 27% in sizes of residential apartments over the last 5 years. This applies for 7 major Indian cities although flat sizes have reduced by just 6% in the National Capital Region (NCR). Experts have stated that changing preferences of homebuyers and the liquidity crunch along with affordability linked worries have spurred real estate players to reconsider the previous concept of larger apartments being more attractive for buyers. They are now looking at reducing apartment sizes in a growing wave of moderation across metro cities.
Here are some key statistics worth noting in this regard:
Average apartment sizes in Delhi-NCR, MMR (Mumbai Metropolitan Region), Hyderabad, Pune, Kolkata, Chennai and Bangalore have come down by more than 1/4th or 27% between 2014 and 2019.
Average apartment sizes in these cities have reduced to approximately 1,020 sq. ft. from 1,400 sq. ft. previously.
NCR has witnessed a reduction of just 6% in apartment sizes in this duration. Average apartment sizes stand at approximately 1,390 sq. ft. in the NCR (National Capital Region) at the moment.
The MMR (Mumbai Metropolitan Region) has witnessed a reduction of 45% in apartment sizes. Flat sizes have come down to 530 sq. ft. on an average this year as compared to average sizes of 960 sq. ft. in the year 2014.
Pune has witnessed a reduction of 38% in flat sizes in 5 years with average sizes standing at around 600 sq. ft. currently.
Average sizes for Pune and MMR are worked out on the basis of carpet areas while built-up areas dictate calculations in the other cities.
Chennai has witnessed a reduction of 8% in apartment sizes in this period while Hyderabad and Bangalore have witnessed reductions of 12% and 9% respectively in this period.
Average sizes of property in Hyderabad stand at 1,570 sq. ft. at the moment which is the highest amongst India's top 7 cities.
The average property sizes in Bangalore stand at approximately 1,300 sq. ft. while it stands at 1,190 sq. ft. in Chennai.
Kolkata witnessed a reduction in apartment sizes by 9% over the last 5 years to stand at 1,120 sq. ft. in 2019 as compared to 1,230 sq. ft. in the year 2014.
Industry trends worth noting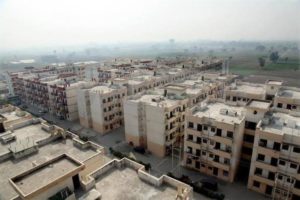 Experts feel that amongst all the factors which are leading to reducing apartment sizes, affordable housing demand in metro cities is the biggest one. Buyers are also looking to avail of the credit subsidies offered by the Government on affordable housing. However, for availing of the same, homes have to be priced within Rs. 45 lakh and the carpet area should be a maximum of 60 square metres. This translates to approximately 850 sq. ft. in built-up area (inclusive of loading).
Another major factor driving affordable housing demand is the fact that GST on affordable housing units is 1% as compared to 5% for other under-construction properties. Buyers in this segment naturally obtain more benefits and get the chance to lower their costs while they are okay with lower apartment sizes. As a result, developers are drawing more customers with smaller and reasonably priced apartment units. Experts have already confirmed that homes which are priced lower than Rs. 40 lakh have witnessed size declines by 28%. Sizes have come down to 540 sq. ft. in 2019 from 750 sq. ft. in 2014.
Mid-range apartments priced between Rs. 40-80 lakh have seen average sizes coming down by 17% to 950 sq. ft. Sizes were earlier at 1,150 sq. ft. on an average in 2014. Premium housing units priced between Rs. 80 lakhs and Rs. 1.25 crore have witnessed sizes coming down by 21% to 1,140 sq. ft. this year as compared to 1,450 sq. ft. in 2014. Luxury housing units have witnessed a reduction in sizes by 18% from 1,640 sq. ft. in 2014 to 1,350 sq. ft. on an average this year. These are housing units priced between Rs. 1.5-2.5 crore. Ultra-luxury housing units which have ticket prices going above Rs. 2.5 crore witnessed apartment sizes coming down by only 8% in 5 years. Average sizes came down to 2,200 sq. ft. from 2,400 sq. ft. in this period.
Major boost to affordable housing in the offing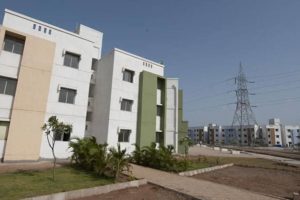 In a major boost to affordable housing in the near future, Indian developers are slated to deliver more than 4.5 lakh affordable units over the next 15-16 months as per several reports. The Government has already unveiled multiple initiatives for boosting real estate over the last few months including the additional tax deduction limit for interest repaid on home loans to Rs. 3.5 lakh annually. This applies in case the unit price is capped at Rs. 45 lakh.
Experts feel that demand should go up exponentially for affordable housing units over the next 2-3 years. Home loan interest rates are on the lower side now and with loans being benchmarked to the repo rate or other external benchmarks, they may come down even more in the near future. Affordable housing buyers will have more options to pick from in the next 12-18 months, particularly with the Government confirming a stress fund of Rs. 20,000 crore for completion of projects which were stuck in the cans in the recent past.
Reports also indicate that the highest number of housing units will be delivered in Noida, Pune and Mumbai by the end of next year. A majority of housing units to be delivered will have 2 BHK configurations while 1 BHK units will also be in demand. 3 BHK housing units will also be preferred by a major chunk of mid-segment and HIG (high income group) buyers. Mumbai is expected to get more 1 BHK homes since it is the costliest housing market in the country while 2 BHK units will be found more in the National Capital Region (NCR) as per studies.
Leading players and government agencies get into affordable housing

Over the last couple of years, several government bodies and development authorities have got into affordable housing while leading real estate brands have also been foraying into this segment. In recent updates, CEOs from the Yamuna Expressway, Greater Noida and Noida authorities have held meetings on making vital changes for developing industrial townships in these zones under the PMAY (Pradhan Mantri Awas Yojana) umbrella.
Noida has already received a target of 20,000 units under PMAY while the target for Greater Noida and Yamuna Expressway stands at 10,000 units and 5,000 units respectively. However, land allotment still needs to be worked out in order for construction to commence in full swing. Once industrial townships are brought under the ambit of the PMAY, affordable housing in Noida, Greater Noida and Yamuna Expressway will receive a major boost.
On the other hand, Lalbhai Group has entered into a partnership with HDFC for the development of mid-income and affordable housing ventures in the country. This will be done through Arvind Homes and an initial outlay of Rs. 250 crore. The Group forayed into real estate back in the year 2008 under Arvind SmartSpaces and has developed close to 7 million sq. ft. throughout India. Both parties have opined that affordable housing is the need of the hour and will certainly be a huge growth area for Indian real estate in the near future.
Luxury player Lodha Group has (not surprisingly) made an entry into the affordable housing segment by establishing its Crown brand. This will offer housing units for those families earning Rs. 50,000 every month. Homes will be priced in the Rs. 25-50 lakh range with select units priced at Rs. 75 lakh. Lodha's premise of strategic locations, good amenities and premium living will now be accessible for more buyers in the affordable and mid-range housing segments. The brand will launch its first project in Thane near the Viviana Mall at Majiwada. Two other projects are being planned at Taloja and Bhiwandi. The core principle behind this project is the fact that monthly home loan EMIs will be slightly more than what a person pays as rent every month. This is in fact something that will drive more such projects by reputed developers in the country.
The Key Take-Away
More big names are expected to get into affordable housing soon and many have lined up new projects for launch over the next 2-3 quarters. Affordable housing is the new growth story for Indian real estate, going by the prevalent housing shortage in the country that still exists and also the Government's multi-layered initiatives and measures to drive growth.
All in all, Indian real estate looks set to take the affordable route for faster recovery over the next few years!