The 2019-20 Union Budget was being followed with keen interest by the real estate industry. While Indian real estate has made a steady recovery in recent times, there are still bigger issues that the sector is grappling with. On that note, here's taking a look at what the real estate industry expected from the budget.
Union Budget 2019-20- Expectations of Real Estate Sector
The real estate industry had a set of clearly defined expectations from the Union Budget 2019-20. The last budget had Finance Minister Arun Jaitley announcing positives for the realty sector with its emphasis on affordable housing and the establishment of an affordable housing fund in the National Housing Bank, classification of affordable housing as infrastructure development.
There were other incentives like the development of smart cities and selection of 99 cities with a budgetary allocation of Rs. 2.04 lakh crore. An allocation of Rs. 27, 500 crore was also provided for the affordable housing blueprint. Here's looking at the key expectations of the sector from this budget:
Rationalization of GST rates for properties under construction, lowering it to 5-6%
Added incentives for affordable housing projects
Convergence of stamp duty within GST
Aligning personal income tax and GST in order to provide a boost for home ownership
Increase in Section 80C deduction to Rs. 2 lakh from Rs. 1.5 lakh
Increase in personal income tax deduction threshold from Rs. 2.5 lakh
Union Budget 2019-20- Key provisions for real estate sector
Among other key points, here are some of the major points which could impact the real estate sector positively:
The Finance Minister has stated that in case of notional rent on unsold real estate inventory, the tax will be imposed after two years from the completion of project. This was previously one year. This will definitely benefit real estate developers who have piled up inventory or incomplete projects to finish.
There will be no tax on notional rent assumption on a second self-occupied home and this will spark demand for real estate amongst a large section of the middle class and self-employed professionals. There will be no TDS on house rent up to Rs. 2.4 lakh which is another positive move.
Personal income up to Rs. 5 lakh will be totally exempt from income taxes and with investments, there will be zero taxes payable for those earning up to Rs. 6.5 lakh. Standard deduction has also been increased to Rs. 50, 000 from Rs. 40, 000. According to experts, this proposal will boost demand for housing since the budgets of prospective homebuyers will go up and they also feel that first-time homebuyers will be incentivized to think about purchases, particularly when there are Pradhan Mantri Awas Yojana (PMAY) benefits for the taking.
Capital gains from residential property sales will now be eligible to get exemptions for two properties purchased under Section 54 with capital gains up to Rs. 2 crore. This can be applicable only once in the taxpayer's lifetime.
Benefits will be extended under Section 80 (i) BA for another year for housing projects which have been approved till end-2019-2020.
These provisions have hugely positive consequences for the real estate sector in the country. The Finance Minister has come up with strategic exemptions and incentives which will naturally boost demand for housing and the count of first-time homebuyers in the country is expected to increases with more disposable income and greater tax savings.
Also, developers stand to gain due to the capital gains exemption and benefits under Section 80 (i) BA. Demand will go up for second homes and this will spark demand for real estate investments throughout the country as well according to experts.
Other Key Announcements
The Indian real estate sector may also directly/indirectly benefit from several other major announcements in the Union Budget for 2019-20. These include the following:
Building social & physical infrastructure till the year 2030 with infrastructure for railways, roads, sea-ports, inland waterways and a roof over the head for every family.
Building of new generation social and physical infrastructure with an aim towards offering ease of living under the 10 point vision.
Infrastructural allocation increased for north-east by 21% as compared to the allocation for last year.
27 kilometres of highways are being built every day and rural road construction has gone up by almost three times.
Container cargo movement will be introduced for the North East.
Vande Bharat Express will offer better speed and connectivity.
Rural road construction to get a boost under Gram Sadak Yojana with Rs. 19,000 crore allocated for the same.
The Finance Minister has stated that more than 1 crore and 53 lakh homes were built in the last 5 years under PMAY (Pradhan Mantri Awas Yojana).
These infrastructural initiatives will also play a part in revitalizing the real estate sector, particularly with improved connectivity and physical infrastructure in various parts of the country.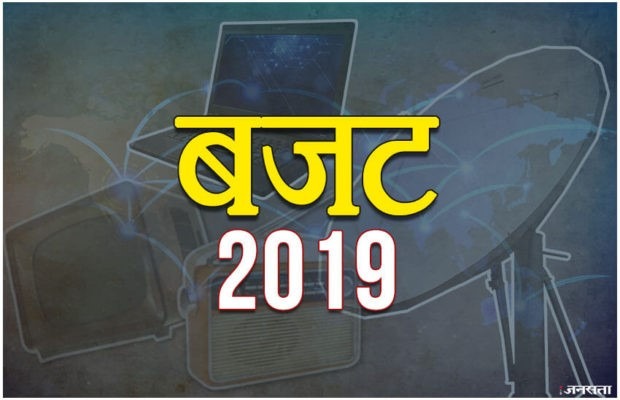 All in all, this is a well-balanced budget for the real estate sector and one that is expected to stimulate better demand. Of course, the key industry driver will continue to be affordable housing and the Pradhan Mantri Awas Yojana (PMAY) along with the Smart Cities Mission as per several experts. Most real estate players should certainly find this a highly positive budget by all means.