The youngsters, or Millennials, as they like to call themselves are constantly moving from one city to another in a matter of few months, and some of them are crossing international boundaries with just as much frequency. The thing is, the young workforce today is no longer prioritizing a secure desk job, as was the practice seen even a generation or two ago. They are always on the go and they are not one to let go of a brilliant opportunity and step out of their comfort zone.
They are switching jobs with ease, making their resume more comprehensive not just with their work experience, but also filing up their blogs with their travel experiences, which acts as a definite perk. The one thing in common, between all of them, is that when they arrive at a new city, the first thing they all look for is accommodation.
A stay in a new city would only become that much better if the place to crash, as they put it, is to their liking. And for the millennials today, traditional renting system just does not seem to work. The right place, right location and the budget is of course important, but more than that, it is a particular kind of ambience they crave and it is not easy to get that in a rented apartment or as a paying guest. Which why, the concept of co-living has slowly started getting traction in India and it has already gained a lot of momentum.
Why co-living is gaining momentum
One of the reasons is that the youngsters are hesitant about a getting an entire accommodation on their own- they find it intimidating, and they might also feel that so much extra space is not needed at all. Yes, some of them do move in with their relatives, but only if such a convenient situation arises, which not everyone is fortunate enough to avail. There is also the question of putting the relatives into convenience which not many want to do. Also, there is a certain independence that comes with moving to another city and living on one's own. The first and foremost condition is safety, and then there is the question of setting up and managing a new household, which bring their own share of responsibility. All of this, combined with the fact that there is a new job to excel in can lay heavy on a person's mind and once the initial excitement is over, the pressure might start to mount. This is where a co- living space can come to the rescue because it takes care of all the basics and the occupants feel secure and looked after because almost all the amenities are in place even before they move in.
Before moving on to the further advantages of such a co- living space, it is important to understand that most millennials today are not as eager to own a property, because most of them have still not zeroed in on a particular city where they would like to stay for the rest of their lives. The initial working years are all about exploring new options and traveling and gathering more experience takes a priority over owning material assets. Networking is the new mantra and youngsters rather stay together as a tribe than try to figure things out on their own. Finding the right group of people to stay with is very crucial at this point and the concept of co- living is perfect in this regard. It can be said that Co- Living spaces are a sort of mega community which has state of the art facilities and tech enabled spaces which take into account the lifestyle and preferences of the young professionals and students staying out of home for higher studies.
Ease of Living
As mentioned earlier, co- living spaces take out the additional responsibility of setting up a living space. Just bring in the luggage, and you are ready to go. The occupants get to share the common areas like the living room and facilities like gym, game room, kitchen and freezers are shared. The best thing about it is that this is a set up that has been initiated by professionals with a particular goal in mind, and that means the occupants themselves do not have to deal with interfering landowners or have to deal with exorbitant amount of rent or unwarranted cash deposits. The occupants also do not have to worry about cooking after a long day at work, or worry about dealing with plumbing or electricity issues.
The entire set up is monitored by a set of professionals who are in charge of managing and the up keep of the space. This is not something that you will get when you stay on your own. There is no lock- in period and it is one of the best places to encourage social contact and enhance community building. In fact, even events are organized is such spaces like karaoke nights and open mics, cooking sessions and game nights and all of this promotes social interaction and helps build a family away from home. People staying in co- working spaces can end up being lifelong friends! Considering the rental market in India is highly unorganized and cluttered, the concept of co- living spaces has definitely brought in a high degree of organization.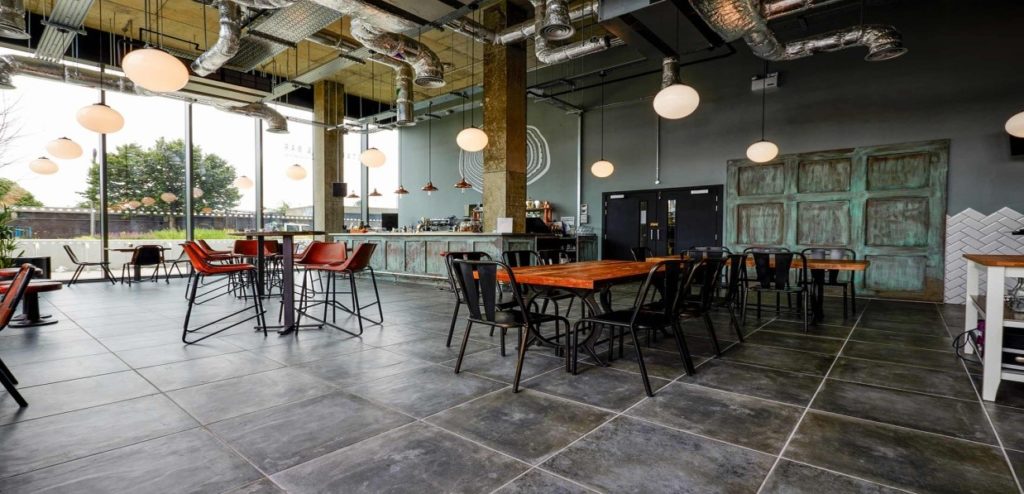 So who are the people drawn to such co- living spaces?
The co- living spaces are mostly preferred by those who are travel a lot so travelers, photographers, freelancers, models, people in the aviation industry, artists moving around looking for inspiration are the ones who mostly look for such spaces. There are also those who are taking a break from their conventional careers and trying out alternative options and have thus decided to stay away from their regular living spaces for a while. The youngsters today are no longer bound by norms, which gives them better reason to explore and co- living spaces make sure that they have the basics covered so that they can actually go ahead in search of what they are looking for.
Most of the co- living spaces are situated in swanky apartments and have everything pre- fitted. Form high speed broadband to state of the art gaming console, from popcorn vending machines to digital library, these spaces have it all. The designs are modern and contemporary and the occupants are free to do up their respective dens for the duration of the stay. They provide ample scope of socializing and yet adequate privacy at the same time. Co- Living spaces are being designed by architects and professionals who are mindful about meeting all the needs of the occupants and make the optimum use of available space. In fact, most of the co- living spaces have SmartHome features as mobile phones have become indispensable and controlling the various gadgets with a few taps from the phone is what most youngsters are comfortable with. the tenant can also stay in touch with the operator 24*7 and notify them about any problem in the premises, unlike in a conventional tenancy system where one only gets to see the landlord is when he comes asking for the rent! As far as security is concerned, the co- living spaces make use of biometrics and facial recognition and there are guards and warden who have their backgrounds thoroughly checked. In fact, these spaces provide high level of security which is why they are also being increasingly favored by women occupants.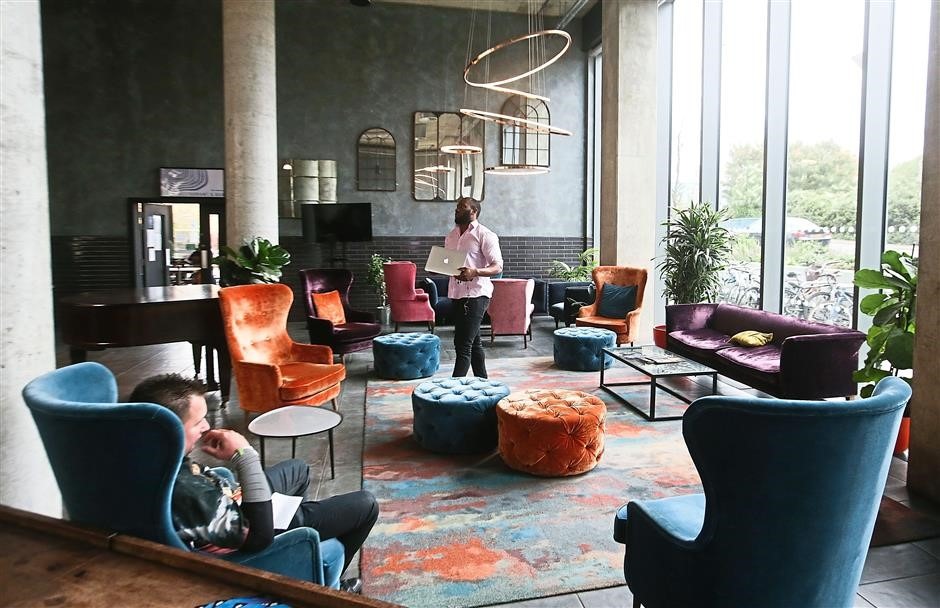 Costs:
Now that the concepts of co-living spaces are covered, it comes down to the costs. On first hearing about it, it is easy to jump to the conclusion that it is extremely expensive. Actually it is not. For a non- sharing studio, the costs could be around INR 20,000 to 30,000 per month and for a twin sharing studio, it would be around INR 10,000 to INR 20,000 per month. However, this include everything that the premises have to offer and only looks expensive on a per square foot basis. In a conventional renting scenario, you could be paying lower than the amount by the landlord inevitably puts in restriction about how much water and electricity you can use, how long can you stay out, there is often to Wi-Fi and you have to pay for it yourself, there might or might not be a TV, the laundry has to be done yourself, food can or cannot be available, and the tenant is held accountable for everything and anything, even something as small as chipping paint, whether guilty or not, and charged extra on some pretext or another.
Then of course, there is no security or CCTV surveillance, there is no fire protection and one often suffers from a lack of privacy. Moreover, since co-living spaces are often being located near to major employment hubs, the cost of commuting to workplace from a far off destination is also reduced, not to mention that the occupant has more time for themselves. When you weigh in the advantages and disadvantages of both, you would not mind paying that extra bit of money considering there is so much to be had in return.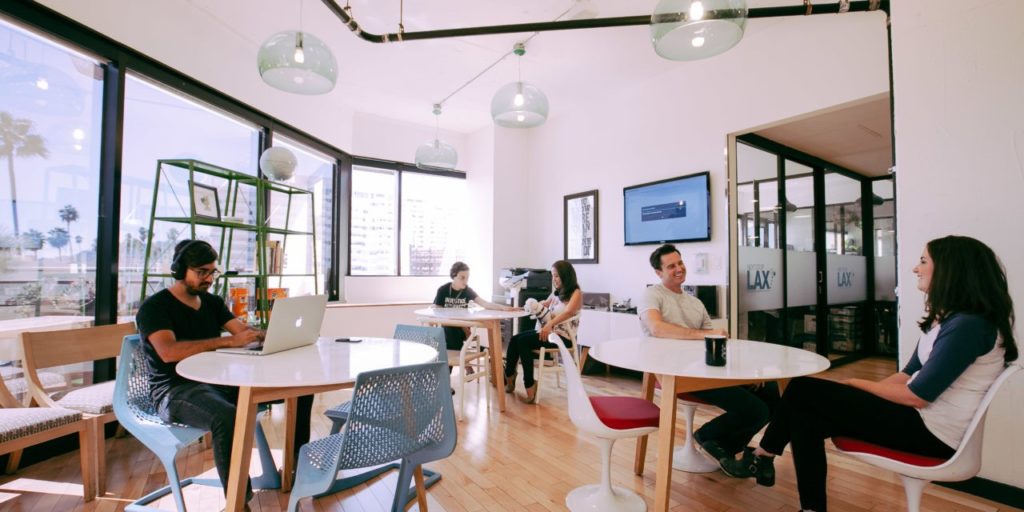 In this context, a little could be mentioned about co- working spaces as well. Like co- living spaces, these spaces have all the amenities and facilities that anyone would want working remotely. Freelancers and travelers who want to get the best of facilities and are yet not interested in being bound to a particular employer or workplace find it the best. The spaces are usually hired for start-ups who need them during projects or when the team has to meet and the space can be emptied again when the need is over. Freelancers striking out on their own are often drawn to such working spaces and that is what they prefer for their living arrangements as well.
Things that you do not get in Co-Living Spaces!
Snoopy Neighbors
Faulty Plumbing
Exorbitant rates
Old Buildings
Problems of renovation
Inadequate security
Bad food
Outdated technology
Unwanted Roommates
Major Players:
Since co- living spaces have drawn in major players and almost all major cities have them now. The cities where this trend is catching on are Mumbai, Delhi NCR, Gurgaon, Bangalore, Hyderabad, Pune, Jaipur, Dehradun, and Kota among others. A number of startups are making their foray into this form of living set up. Here is a brief overview:
·        The major names like Flathood, OyoLife and NestAway operate in all the above mentioned cities predominantly.
·        Bangalore has Roomee, StayAbode, Zoyo Stay, Square Plums, Stanza Living, LBB, Rent My Stay, OxfordCaps, The HUB, FF21, Simply Guest and more.
·        In Delhi, there is Your Space, Stanza Living, Oxford Caps, Spring House among others.
·        In Gurgaon, there is CoHo, Ziffy Homes, Commune Apartments, Nirvana Rooms and more
·        The NCR region has Placio, Zolo Stays, Zocalo, Stanza Living, Springhouse and the upcoming Housr.
·        In Mumbai, there is Elite Living, Zolo Stays, and Your Space along with upcoming Housr
·        In Pune, there is FLO Coliving, YourOwnRoom, Zolo Stays, OxfordCaps, and more
·        In Hyderabad one can opt for Isthara, Living Quarter and Stanza Living.
·        In Kota, one find Being Home Hostels, Housr and Oxfordcaps
·        In Indore, Jaipur and Dehradun one can stay in Oxfordcaps
The reason why some of the cities have more co- living spaces than others is that these are the cities with high rates of employment opportunities and this is where most of the youngsters are flocking in the most.
Future of Co-Living Spaces:
If the recent numbers are anything to go by, then it can be said co- living spaces are here to stay. While now it has mainly emerged as an alternative for rental living, there is a possibility that such spaces will also be offered with universities and centers of higher education and in association with corporate houses when their employees move from one city to another. After all, students from many small towns are moving to cities to pursue higher education and there is only so much space that the hostels can provide. The same can be said of corporate houses where they do not want to incur the high costs of putting their employees in the hotel and give them more of a home feel when the stay in the co- living spaces.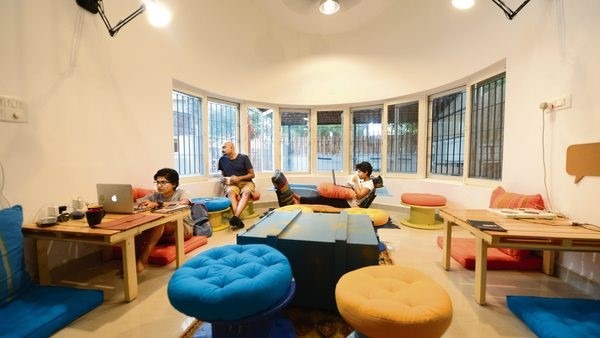 The possibilities in this area are immense and it is also a veritable way for real estate companies to come up with commercial properties which will yield profits and as well as provide residential solutions. The concept of co- living is also proof of the fact that the cities are becoming more and more cosmopolitan and there is always room for more.