In the course of this article, we will take you through a complete guide on the factors which must be kept in mind before you invest in any Commercial Property for sale or any commercial space for rent. A brief discussion of the two segments of the realty market will help you conclude in regards to commercial and residential property investments. Also, you will be able to discriminate the benefits of investing in commercial property.
Factor to Bear in Mind for Investing In a Commercial Property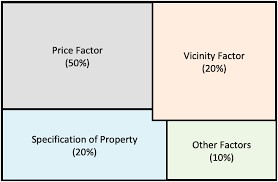 Location: One of the crucial factors that determine the growth and upsurge in returns for investing in a commercial property is its location. The key factor which any individual checks upon while buying or renting a commercial space is its location. While selecting a good location, you will not just have to look at the transportation and infrastructural amenities but also look for the demand and vacancy of the place. Locations with a compact vacancy will limit the options for the tenants to move or negotiate thereby it is more likely to breed higher returns in both capital appreciation and rents.
Infrastructure: It is obvious, that you can catch more bees with nectar. Similarly, a property bearing quality infrastructure and resourceful amenities are more likely to attract customers. Many tenants prefer quality over any other feature; therefore, make sure the property you are investing displays features of an eco-friendly environment with better amenities and structure.
Market Dynamics: This is a broad sub-heading which covers many important aspects of the realty market. This measures the demand and supply of commercial properties in a region as well as the buying, selling and renting rates of a particular area. Properties in the commercial hub or any Commercial Shop for Sale are more likely to be in demand and rents than the ones located elsewhere, thereby carefully analyze the market dynamics of a particular region before probing into the investment horizon.
Occupants: It is very important that you wisely pick your tenants. Quality tenants which hold a well-known position in the commercial hub will not only cater to enhance the standard of your commercial property but also will attract many other similar well-known brands of the market to rent a space in your property.
Deposits and lease agreements: Let us clear the air on the deposits and lease structures of residential and commercial properties. As mentioned earlier, conditions and clauses for Commercial Land are quite different from the residential ones. Amounts taken as security deposits must not be for less than 10 or 12 months. Also, the lease structure for commercial properties is 9 or 15 years with an escalation in every 3 years. Thus, giving an upper hand to the tenants to be able to vacate at any time without any interference of the landlord.
Differences between Commercial and Residential Properties
Listed below are some of the pointers that differentiate a commercial property from a residential one: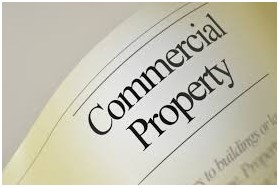 Returns in a commercial property are likely to be higher than the ones earned by residential plots. With a net profit of 5% to 10%, commercial properties leave residences far behind which earns only a sum of 3% or 4% which on the other hand is exclusive of payments of insurances and taxes.
The lease structure for commercial properties is for longer tenures like 3 or 5 years as opposed to the Residential Properties which usually ends in 12 months. Being a complex structure, leases for commercial properties are usually made by hiring a solicitor.
In a commercial real estate, the landlord is exempted from payments of taxes or insurances as the tenant is obliged to do that. Whereas, in residential properties, the landlord has to take care of the tax duties levied on the land area.
Tenants in a commercial property take better care of the holding than the residential tenants.
Interest rates charged on loans taken for investing in commercial properties are higher in comparison to residences.
Vacancy in commercial buildings is comparatively observed for longer periods than in residential ones.
Benefits of Investing In a Commercial Property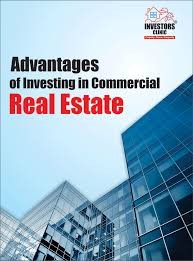 A little renovation and up-gradation to your commercial real estate could yield substantial benefits of investing in a commercial shop. The benefits are as follows:
Returns gained in the form of capital earned and income from commercial buildings are secured and usually strong. Also, it is stronger in value and is less likely to fluctuate with changes in the market dynamics.
Investments made in commercials are less volatile thereby posing lower risks to your investment horizon. Also, it does not fluctuate with inflation in the market.
These investments also come with a bunch of tax benefits enabling the investor to enjoy allowances and redemption from payments of taxes on the rented property.
You can easily upgrade a commercial shop and bring about a substantial increase in the rent by adding value to the land. Exposure to both retail and industrial clients increases your scope for growing your property standard, thereby attracting more valuable clients.
Investing in Commercial Retail liberates you from getting bothered for minor issues that take place in the property such as tap water leakage or damped walls, etc. as the tenant itself would take care of these minor problems.
FAQs
Q1. What are the drawbacks of investing in a Commercial Real Estate?
Ans. Commercial properties usually lack liquidity and there is also a scarcity of information in regards to its costing and management.
Q2. What factors influence the demand for Commercial Shop?
Ans. Factors like fluctuating interest rates, infrastructure, demography, population and the economy of the place influence the demand for commercial properties.