Are you finally looking to do up your dream home? It is indeed a pleasurable and immensely fulfilling journey for you ahead, now that you have acquired the property in question. However, home interiors can be costly if you have not planned things right. If you already have a dedicated fund in place for the interiors then you will be free to start immediately. However, if you do not wish to dip into your own savings, there are a few options worth considering.
Top-Up Loans- Your Handy Guide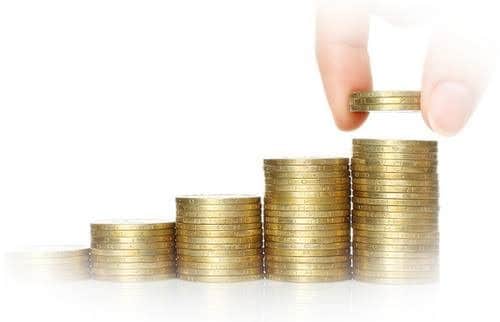 Most people find succour in top-up loans over and above their home loans when it comes to doing up their dream homes. Top-up loans are preferred by home loan customers for funding home renovations and interiors, appliances, durables and so on. Top-up loans enable borrowing of additional funds which will be added to your existing home loan. This amount usually comes with a loan tenor of 10 years although you may only be eligible for the same after a few years post the disbursal of the original home loan.
If your EMI is coming down and you have already started repaying your home loan (both the principal amount and interest), the bank may deem you eligible for a top-up loan that you can utilize for funding your home interiors. You should have been repaying the home loan for a particular duration and you should have a good repayment track record. Your credit score and history should also be good to obtain a top-up loan. The bank will usually sanction 70-80% of the property value as the home loan amount. Over and above this, a margin of 10-15% may be considered for a top-up loan. The maximum amount is Rs. 25 lakh in case of several banking institutions. The tenor is a maximum of 10 years in most cases. Some lenders will allow you to extend the top-up tenor for the entire duration of your home loan. However, keep in mind that your interest outgo will be considerably higher overall.
Other Funding Options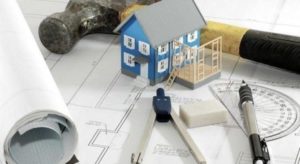 You can also check out dedicated home renovation/improvement loans which are offered by several banks. These are offered separately from regular home loans although you should have a good credit score and credit history along with having a good repayment track record. Apart from these loans, you can also consider applying for a personal loan.
Personal loans are easier to avail and you only have to apply on the basis of your income, age and employment details. These loans are available for shorter tenors between 3-5 years and maximum amounts can extend up to Rs. 20 lakh or higher depending upon your eligibility. However, bear in mind that the interest costs are higher in case of personal loans. In many cases, they will range between 12-20% which is considerably higher as compared to top-up loans or home improvement loans. Avail of this option only if you are comfortably placed with regard to paying off the interest and need funds almost immediately.
Home Interior Tips & Tricks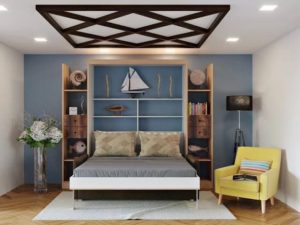 Home interiors are as tricky as they get since there is no one size fits all formula. The subjectivity and diversity of interior design are two key aspects which add to the compelling proposition that home decoration usually is. Additionally, while doing up your dream home, bear in mind that the interiors should bear a mark of your own personality and taste because that is what guests should notice above all else.
While there are tons of details and tips that you will find online, here are some innovative ones that will help you immensely.
Pendant Lights always make for great options. Lighting is the bedrock of quality interior design. Pendant lights are great choices and choose lamps with creatively tailored designs.
Open Plan Designs always work, particularly for entrance areas and foyers among other zones. The open plan layout always makes homes appear larger than they actually are.
Shining Design Elements are good options. You can always integrate bronze furniture items, crystal based accessories and decorative items crafted from stainless steel or brass into the layout.
Big sized plants are amazing options for the home. Plants will always make the home look attractive. Get some big plants in areas like the hallway or even the living room.
Wall design matters immensely. Have innovative and compelling wallpaper design patterns and design templates along with bright/refreshing colours. Go for abstract or nature-themed design patterns or other designs which are truly colourful.
White Woodwork is another key element of good home design. White woodwork is a fabulous option for contrasting against walls which have bright colours and wooden floors in darker shades.
Eco-friendly and sustainable design ideas should be incorporated into your home for a better impression.
Invest in art and wall displays for jazzing up your home. It need not always be expensive artwork from renowned artists. You can always count on flea stores and other exhibitions for acquiring reasonably priced artwork.
Select colours which are truly inspiring. Always remember that the colour you select can influence your entire interior design plan. You can go with neutral shades for a subtle touch to the home interiors. You can choose colourful design patterns for enhanced aesthetic appeal.
Have charming chairs in proximity to the entrance. Having pretty seating near the home entrance will create a great impression by all means. Invest in two stylishly designed chairs in colours which are complementary. Or else, you can even go for a bench or attractively designed couch.
Have unique statement pieces at home. You can go for unconventionally designed objects at home to stand out, be it a uniquely shaped and designed bookcase in the living room or even a coffee table with creatively tailored legs.
Hardwood floors can be considered as well. You can always integrate sleek and attractive hardwood floors for a special touch.
Choose lighter and softer colours for painting rooms which are smaller-sized. Instead of making a small room appear constricting or cramped, have bigger windows or lighter colours for the walls along with strategically positioned mirrors.
Mirrors make rooms seem larger than they are and darker colours make rooms feel tinier.
Fuse innovative textures and patterns. You can always have vintage furniture items or accessories placed alongside contemporary furniture pieces.
Slipcovers can be used for adding a special touch to living rooms. Slipcovers are a great way to keep transforming the look of your furniture in sync with the changing seasons. Slipcovers can be removed easily and enable a more classy look and feel minus anxieties about dirtying the living room. Slipcovers are best for lived-in spaces where your children or family members spend the highest amount of time.
Wicker baskets or other baskets can be attractive ways to ensure quality storage in rooms. Baskets can be used for displaying and storing books along with magazines, towels, blankets and even toys if needed. You can have wicker baskets that are filled with vegetables and fruits on the countertop for a smarter look and handy storage.
Some budget interior tips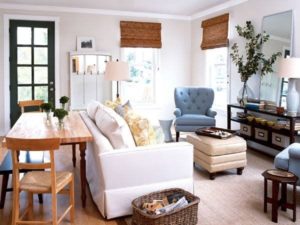 Who said that you need to have an extravagant budget for doing up your home interiors? You can always set store by some budget interior decoration tips in this regard:
Keep acrylic, wooden, silver and metal trays over trunks, bedside tables and trunks.
Have candles arranged with green touches on coffee tables and countertops.
Hang attractive plates for creating a special effect.
Frame art taken from books used by children for kids' rooms and nurseries.
Have pot racks hung up in the kitchen which can showcase cookware superbly while freeing up more space in the cabinet. Measure your kitchen area before buying pot racks.
Wallpaper or paint the bookcases that you have. You can consider brighter colours for the bookcase interiors. You can also paint fireplace mantels or the interiors of closets along with ceilings and hallways.
Have warm and comfy rugs for your living room floor. Carpets also work well. Go for patterns and textures that are elegant and make sure that these rugs/carpets are made of the best materials. Make sure you have rugs/carpets in warmer hues/tones for the winter and lighter shades for summer. Have easily washable rugs placed at home.
These are some of the ways by which you can do up your dream home once you have bought it and are ready to move in. These tips will save you some time but remember as they always say, your home is ultimately the manifestation of your own personality and tastes.
It all boils down to what you want and how you want it. While you're at it, keep in mind that doing up the interiors can be a time-consuming task so make sure you allocate sufficient time and effort into the process. Here's to a wonderful journey ahead in terms of decorating your home and making it into a warm abode for yourself and your family members.