Buying your first home can be a tough task. But millions of people have been there before you and survived. If you do your homework, you'll have the best possible chance of finding a place that is convenient for a price you can handle. So, before you start your search consider these first steps to own your dream home.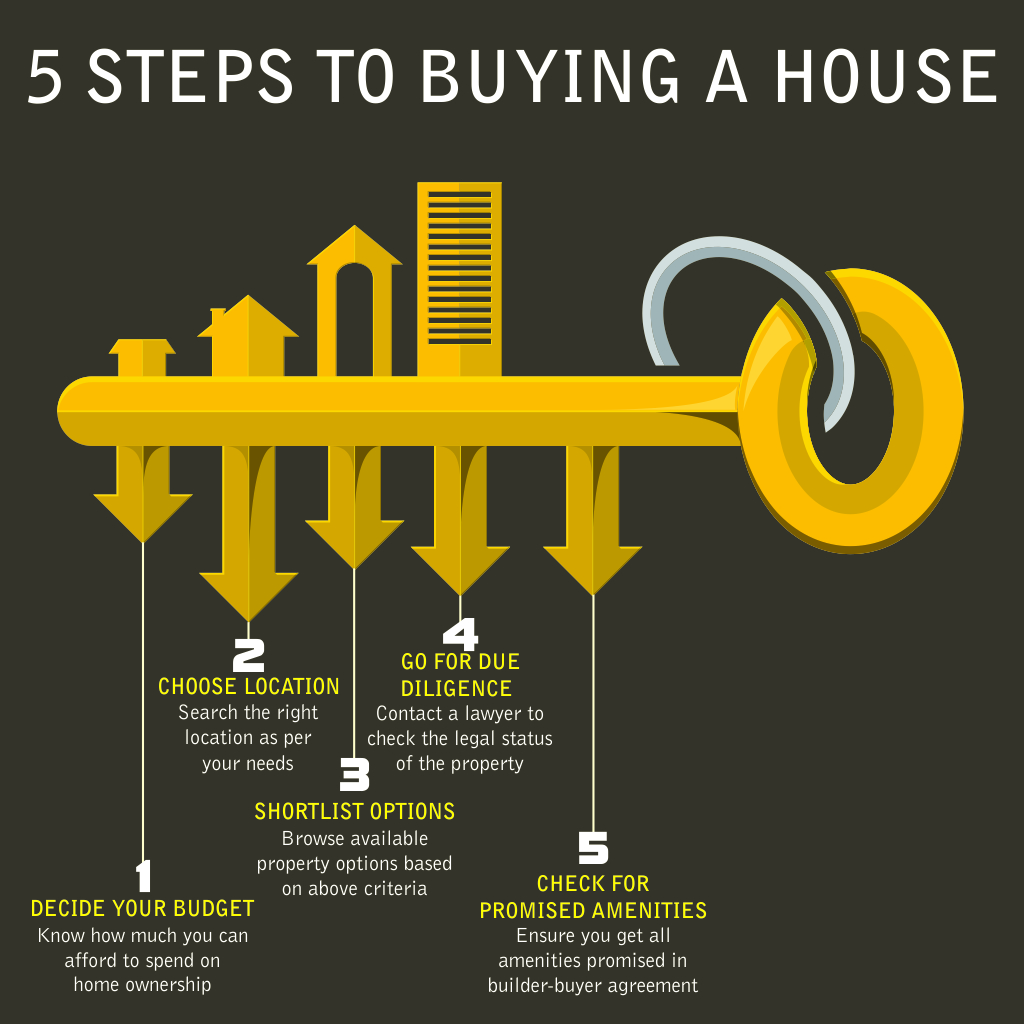 Deciding on a budget
Before you begin shopping for a home, it's important to know how much you can afford to spend on homeownership. You will want to plan ahead for the various expenses related to homeownership. In addition to purchasing the home, other significant expenses will include heating, property taxes, home maintenance and renovation as required. Real estate sector offers variety of properties ranging from affordable to luxury units, so depending on your budget you can choose the best fit.
The Right Location
The next crucial point is to search the right location. A property that has ample of social amenities such as good schools, colleges, malls & hospitals, offices in vicinity would save time in commuting and will also ensure a better quality of life. A vibrant location can also ensure higher price appreciation in the coming time.
Builders Credibility
Next on the list is to check the name of the builder and do your research on how the builder has delivered in the past projects. Check internet discussion groups and forums for views on the builder. Talk to people who are living in homes built by the same builder. This is very important as you are going to make the biggest investment of your life.
Configuration & Amenities
Search for homes that suits the requirement of the family in terms of size, bedrooms & other essential configuration. Most of the residential developments offer myriad of facilities such as swim pools, yoga centers, sport centers, spa, and clubhouse to add the extra oomph for the residents. Find a home with amenities that excite you the most.
Property advisors
You need to get a lawyer who can search the title and associated documents before you buy the home. You should get everything in writing from the builder. The sale deed should be duly signed by both the buyer and the seller.